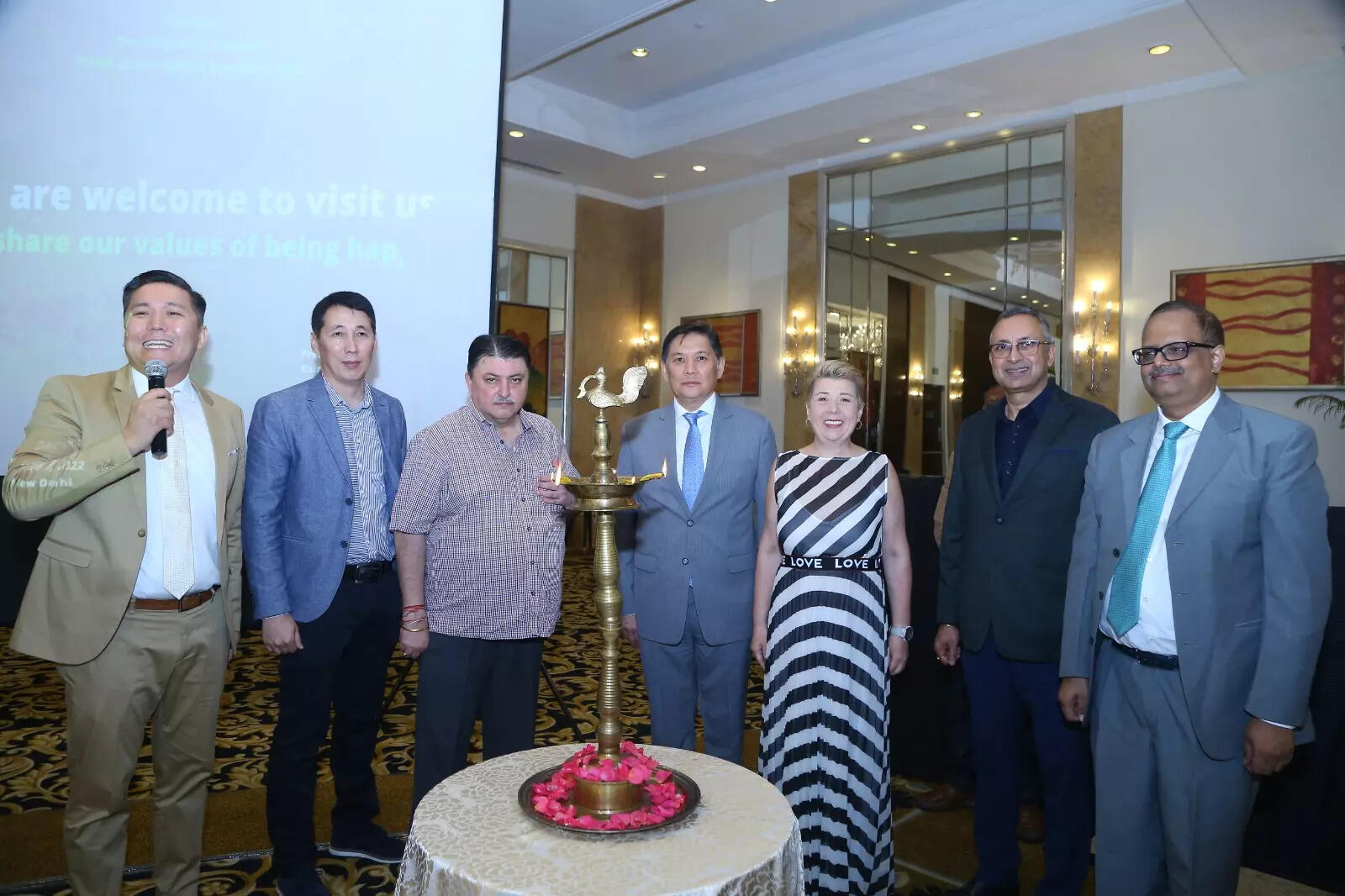 Kyrgyzstan's tourism promotions in India got a shot in the arm with Aero Nomad starting operations connecting Kyrgyzstan's capital Bishkek with Delhi this week. The airline will operate two weekly frequencies between Delhi and Bishkek to start with.
The Central Asian republic of Kyrgyzstan had announced the establishment of a visa facilitation centre in India in collaboration with Delhi Salvia Promoters marking the beginning of the tourism promotions in the market.
"We are in negotiations with other airline partners as well. The objective is to have daily flights connecting both Delhi and Mumbai with Bishkek sooner than later," said Prashant Chaudhary, Managing Director, Salvia Promoters.
Salvia Promoters has organised first-ever roadshows in Delhi and Mumbai to create awareness and generate interest in the Indian market for the closest CIS republic to India. "Our motive is to make the Indian trade aware of the vast potential this destination has to offer in terms of nature, nomadic culture, silk route history, and most importantly its hassle-free 7-day visa processing time," Chaudhary said.
Chaudhary said that Kyrgyzstan is a great short-haul destination for Indian outbound with under 3-hour flying time.
Asein Isaev, Ambassador of Kyrgyzstan to India is a country of friendly people where Indians can feel at home. He said that Indian travellers can experience the same conditions as Switzerland in Kyrgyzstan at an affordable price. The country is known for its unspoiled nature, celestian mountains, nomadic culture, best weather conditions, over 2000 lakes and 40,000 glacier-fed rivers, he said.
International travellers require no mask, no PCR tests nor produce any vaccination certificate in Kyrgyzstan. Meanwhile, the newly formed Tourism Development Support Fund of the Kyrgyz Republic has partnered with Salvia Promoters to project and lobby for Indian investments in the Kyrgyz Republic in tourism infrastructure.