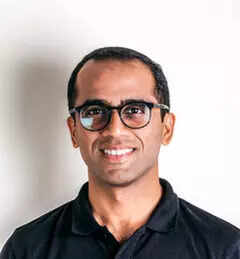 New Delhi: Keto food brand, Lo! Foods parent company, Bajo Foods has raised funding of USD 2 million, the company announced in a press release on Wednesday. Mount Judi Ventures was the lead anchor in this funding round along with other investors including S Ramadorai (former VC TCS) and KP Balaraj, founder of KPB Trust. With this funding, the startup aims to grow by 3.5 times in the next 18 months.
"This fundraising is for our two newly built innovative product ranges, DiabeSmart and Protein Chef. The investment will expand the reach to the targeted audience and accelerate our growth, helping us in our vision of positively impacting the health of Indians," said Sudarshan Gangrade, CEO of the company.
Bajo Foods will use the funds for brand building and offline retail expansion of its two recently launched brands, DiabeSmart and Protein Chef. The company will also look to bolster its leadership team in branding and revenue generation, it said in the release.
DiabeSmart is a diabetes specialist food product brand while Protein Chef is a plant-based, no-chemical protein powder brand. Presently, the company sells through its own website and e-commerce marketplaces- Flipkart and Amazon. It plans to soon expand its presence across offline stores.
"The Diabetes and Protein market segments that Bajo Foods has built products for are extremely large. The company has built clearly differentiated products with a high Gross margin structure. With a strong team and founder, we believe Bajo Foods has a long-term play in the Indian packaged foods segment," commented Balaraj from KPB Trust.
Founded in 2019, Bajo Foods started with Keto products under the brand name Lo! Foods. The company sells atta, cookies, mixtures, namkeens, and chocolate under this brand.
Bajo Foods also runs its cloud kitchens in four cities – Gurugram, Delhi, Bangalore, and Hyderabad and sells fresh food items, parathas, rolls, sandwiches, bakery, and packaged foods. The startup has a total of 17 cloud kitchens and is targeting to expand to around 35 cloud kitchens in the next 12 months across Mumbai, Pune, Ahmedabad, and Chennai through the franchisee model.