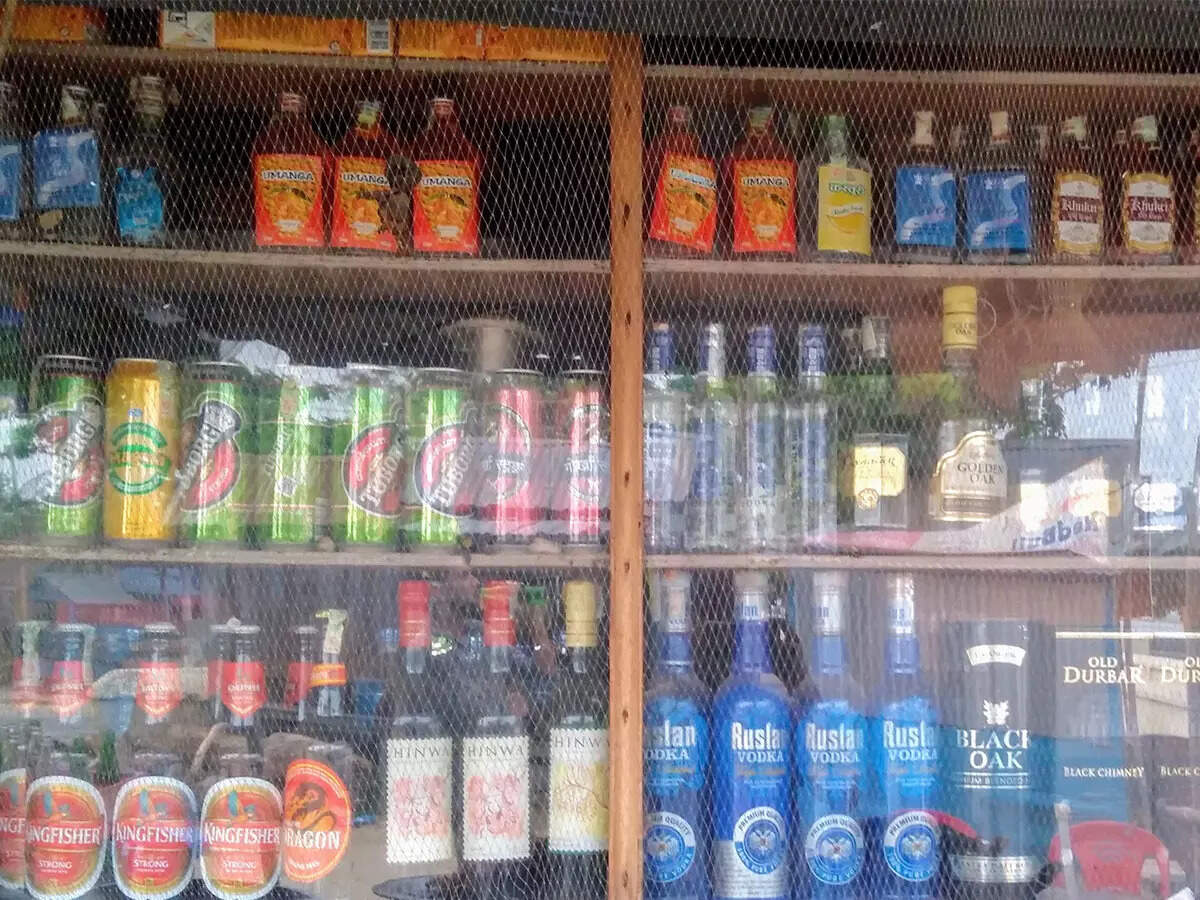 NEW DELHI: After states like Karnataka, Andhra Pradesh and Maharashtra, Delhi has also started selling liquor in tetra packs. Officials say the decision has been taken to make liquor more affordable to the lower income group.
While 180ml tetra packs of at least one brand each of whiskey and vodka have already hit the market, more brands are in the queue for approval. The provision of packaging liquor in tetra packs was made in the new excise policy implemented last year.
A senior excise department official said tetra packs would initially be available only in 180ml packs. He added that tetra packs were not only comparatively cheaper to package compared with glass bottles, but were also easy to transport, thereby reducing costs incurred during damage, and helped in checking adulteration.
"More than 750 brands have been registered so far. This includes those that would be available in tetra packs. This is the first time liquor is being sold in tetra packs in the capital," said the official.
The new excise policy ushered in sweeping changes in the retail business of liquor in Delhi. Doing away with the earlier practice of selling liquor through shops set up by state-run autonomous bodies, Delhi government has divided the city into 32 zones and licences have been allotted to private players on zonal basis. This has been done to ensure equitable distribution of retail stores in all parts of the city.
While 849 liquor vends were slated to open, officials said over 600 had so far been set up and the remaining would be opened soon. After the licencees failed to open shops in non-conforming areas due to Delhi Master Plan provisions, the excise department relaxed its conditions and allowed them to shift them to authorised commercial areas. "We were not able to open about 130 shops due to this issue," the official said.
There is also a provision in the new excise policy for retailers to offer discounts and gifts on buying select liquor brands. Officials said this would prevent Delhi customers from going to the neighbouring districts of Gurgaon and Faridabad where liquor was cheaper. The discounts range from 30-40% at different stores, apart from other unique offers not allowed in the old regime. The excise department has only fixed the maximum retail price under the new policy.