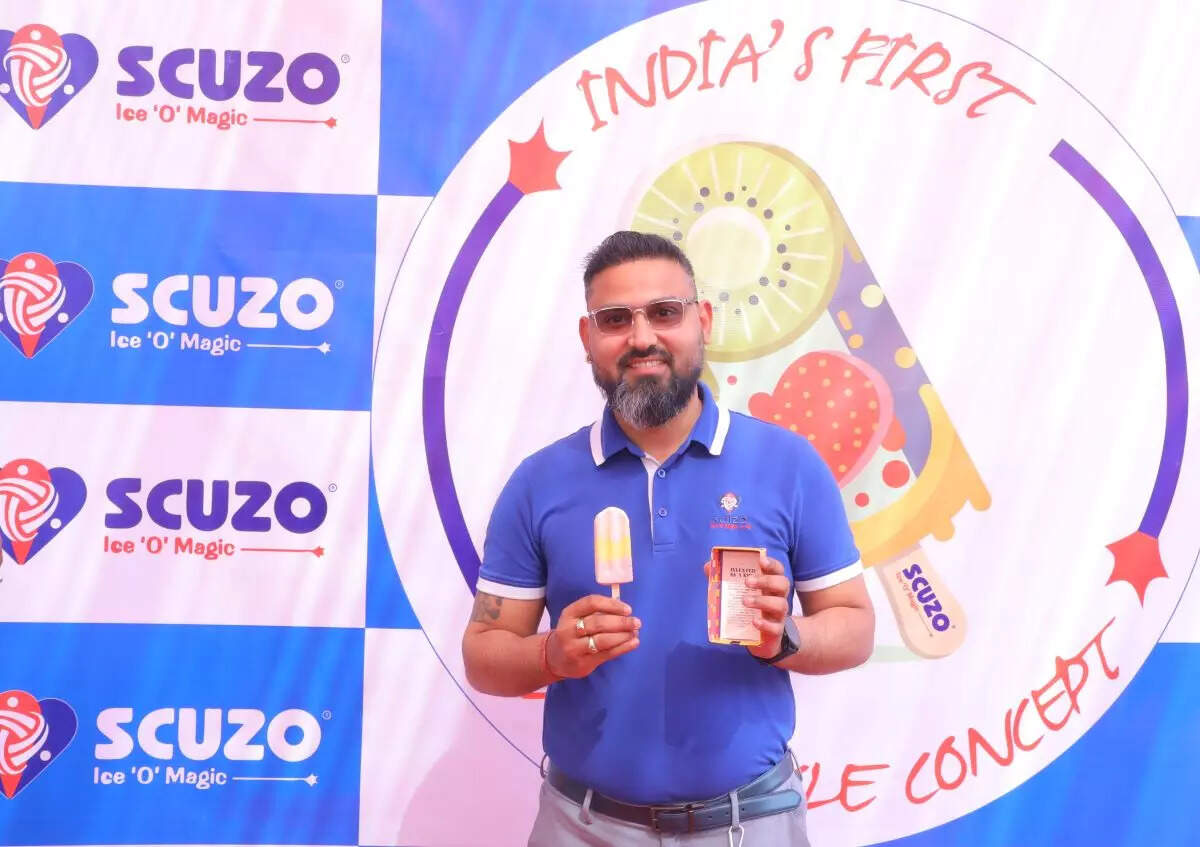 New Delhi: Dessert and live popsicle startup Scuzo Ice 'O' Magic aims to open over 100 outlets by 2024 in tier 1 and 2 cities across India, said Gagan Anand, founder of the company in an interaction with ETRetail.
The company also expects to more than double its revenue to Rs 10 crore in the next fiscal year as against Rs 4.60 crore so far in this fiscal year.
Seeing the growth in the category, it hopes to become the top company in the dessert segment. It currently maintains about 27 per cent profit in its store segment and is able to keep its gross margin at 70 per cent. Anand shared that it aims to make all its franchise stores profitable in the coming months.
The firm said it focuses on hand-made gelatos, natural products and uses processed fruits to maintain the taste consistency in its products across the outlets. Anand added, "We do not use oil and use fresh cream for making popsicles."
On international market opportunities, Anand said it is easy to set up operations across any country as food and raw materials cost is less. So, it plans to enter into the Canada, UK and UAE market.
The brand is currently present across 15 cities in about 15 franchise stores and has 3 company-owned stores. The company also shared that it is in talks with multiple venture capitalists to raise about $1 million funding for its expansion.
Recently, it entered into cities including Vijayawada, Rajamundhry, Hyderabad, Kanpur, Meerut, Vadodara and North Lakhimpur in Assam. Further, the brand said it has opened its 2 kiosks in Noida and Gurugram.
Anand shared, "For starting a store, we do surveys in different regions. And we are already in the concluding parts of adding 7 more store locations soon." He also said the company will be investing Rs 2 crore in the next fiscal to open its manufacturing units in Guntur, Andhra Pradesh and in Rajkot, Gujarat.
The dessert startup also tied-up with Faasos to sell its product through its cloud kitchens.