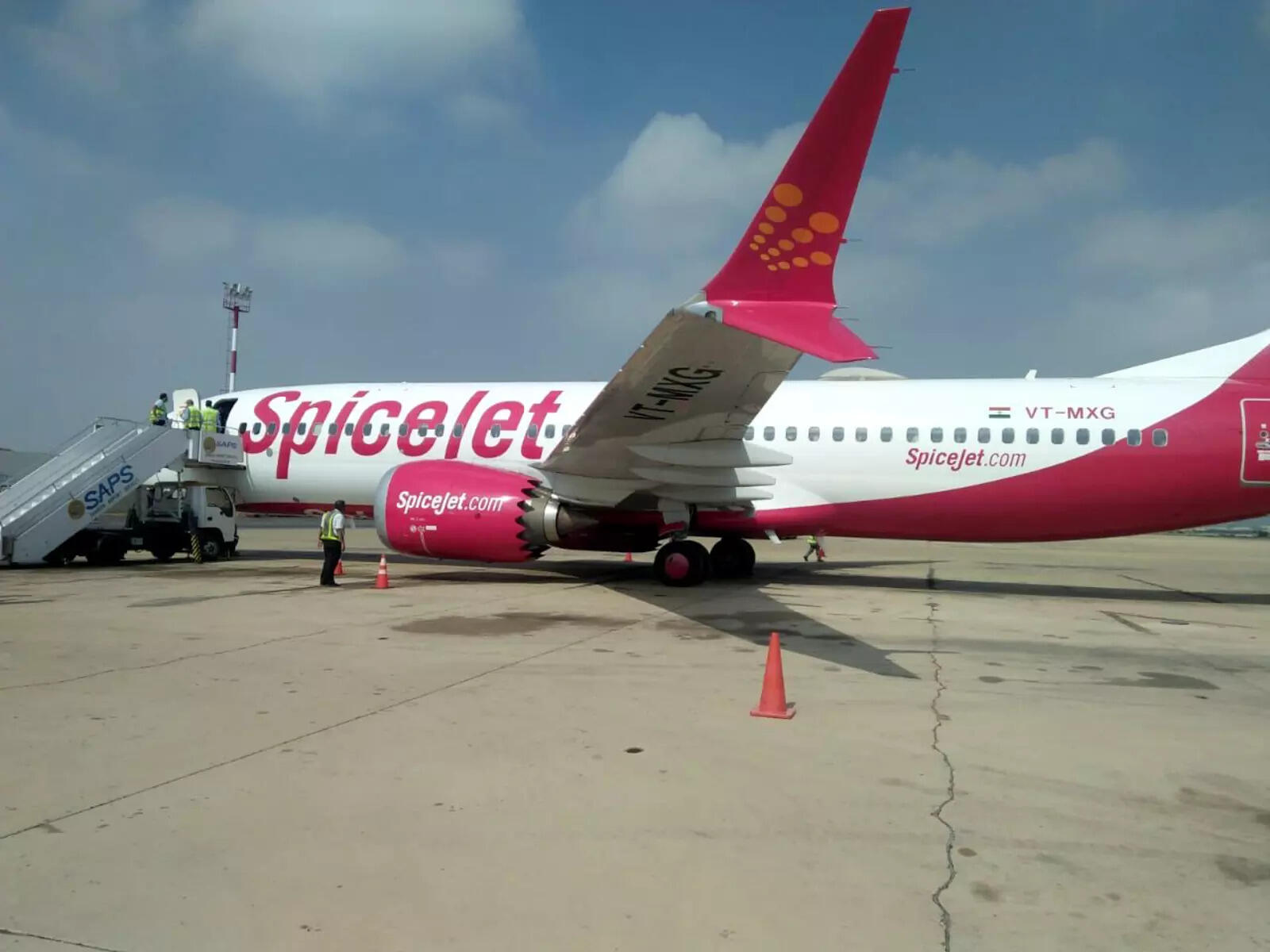 After a spate of incidents involving the aircraft operated by budget carrier
SpiceJet
, the Directorate General of Civil Aviation (
DGCA
) has today issued a show-cause notice to the airline as to why action should not be taken against them. There have been eight known malfunction incidents in the last 18 months as the budget carrier battles a cash crunch and court cases.
Asking the airline to respond in three weeks, the aviation watchdog in the notice mentioned that 'poor internal safety oversight and inadequate maintenance action' has resulted in 'degradation of the safety margins'. Therefore, SpiceJet has failed to establish 'safe, efficient, and reliable air services' under terms of Rule 134 and Schedule XI of the Aircraft Rules 1937.
The authority also noted that the carrier owned by Ajay Singh is currently operating on a 'Cash & Carry' basis and suppliers and approved vendors are also not being paid on regular basis, which is leading to a shortage of spare parts and frequent invoking of the minimum equipment list (MELs).If the airline fails to respond to the show-cause notice within the stipulated period, DGCA is expected to take strict action and deal with the matter in the interest of the involved parties. The airline faced three snags on July 5- a Delhi-Dubai flight was diverted to Karachi; a Kandla-Mumbai flight made a priority landing after windshield cracking and a Kolkata-China freighter returned due to faulty weather radar. These came after a string of similar incidents in recent weeks.
From the Ministry of Civil Aviation (MoCA), Union Civil Aviation Minister also took stock of the situation and said that 'passenger safety is paramount'. "Even the smallest error hindering safety will be thoroughly investigated and course-corrected," Scindia added in his tweet.
Passenger safety is paramount. Even the smallest error hindering safety will be thoroughly investigated & course-co… https://t.co/yg9OvylVRK

— Jyotiraditya M. Scindia (@JM_Scindia) 1657096253000
The airline stated, "SpiceJet is in receipt of the DGCA notice and will be responding within the specified time period. We are committed to ensuring a safe operation for our passengers and crew. We are an IATA-IOSA certified airline. SpiceJet successfully completed the meticulous audit programme for recertification in October 2021. We have been regularly audited by DGCA. All our aircraft were audited a month ago by the regulator and found to be safe. All flights of SpiceJet are conducted in compliance with the applicable regulations of the DGCA Civil Aviation Regulations on the subject."DGCA has authorised SpiceJet to operate flights and continue commercial air operations till May 16, 2023, in accordance with the operations manual.