Planning a trip to the magical world of Disneyland? Working out all the hundreds of tiny details for this surreal, must-experience trip can be quite overwhelming.
Choosing between incredible rides, scrumptious restaurants, and the numerous parks — the choices are endless! One of the other endless things about Disney is those endless dreaded lines!
Disney has worked out a way to take away some of that stress with Disney Genie Plus! (You can check out my "how-to guide genie + here")
Want to know all the rides that you can take advantage of with Disneyland Genie Plus? We went ahead and created our Disneyland Genie Plus Rides – a Complete List!
---
In 2021, Disney Genie Plus replaced Disneyland's previous FastPass system.
Disney Genie is the free planning service incorporated in the downloadable My Disney Experience application and the Disneyland app. Having this on your mobile allows you to plan your visit to the park in a more convenient manner.
Disney Genie Plus is a paid upgrade on the free service and allows park guests to have shorter waits on specific rides.
With Disney Genie Plus, you get unlimited admittance to select attractions and rides, where you can secure a booking slot for specific rides at specific times!
The Lightning Lane is referred to as the FastPass, and now with Genie Plus, you can ensure that you have your rides timed and scheduled for the entire day.
When you visit, you can lock in your first ride or attraction during the park opening or even as early as 7:00 AM if you avail of accommodations in a Disney Resort.
---
Cost of Upgrading to Disney Genie Plus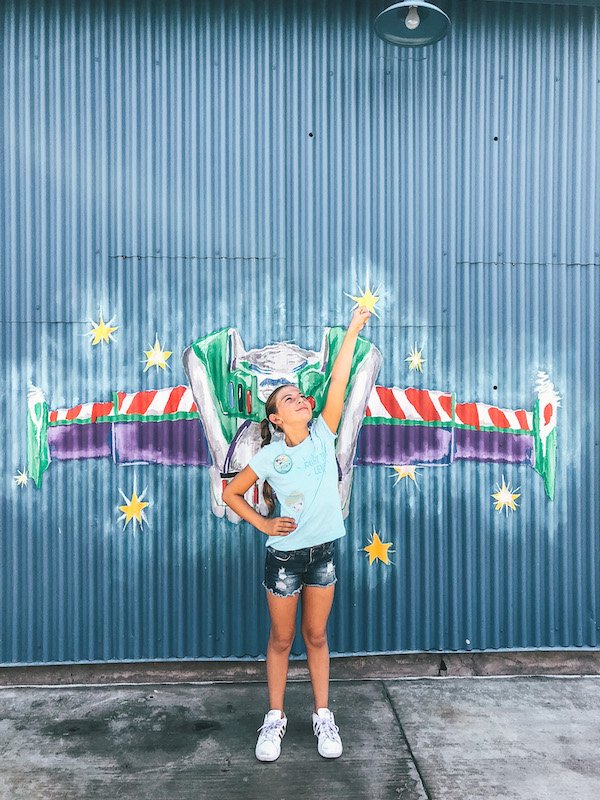 The Disney Genie Plus service will cost you an additional $15-$22 per ticket, per day when you are in Disney World. And when you are spending the day at Disneyland Resort, it costs $25 per ticket, per day.
You can upgrade your ticket upon arrival at the park, or you may also opt for purchasing it as an add-on to your ticket by making the necessary adjustment to your ticket before the day of your visit.
There are also tickets available that already have Genie Plus included.
This new adjustment provides you with more flexibility (and savings), with just a smidge of the inconvenience of purchasing the Genie Plus every day you want to use it.
---
What is a Lightning Lane?
The Lightning Lane is a separate queue for different attractions and rides at Disney. The only way you can use this lane is to make your Lightning Lane reservation using Disney Genie Plus!
The primary reason guests avail of this option is to cut through the waiting time or ques before being accommodated to an attraction. When using the Lighting Lane, you would typically only have to wait no more than five minutes.
This is a massive plus for guests who want to maximize their stay at the theme park and visit as many attractions and rides as possible.
---
Complete List of Disneyland Genie Plus Rides
While you are planning your visit to the park and plan to purchase Disney Genie Plus, It would be helpful to know ALL the amazing attractions that you can cut your wait times with!
Here is the complete list! Note that everything is subject to change and we always recommend checking out the Disneyland website for the most up-to-date information!
---
Disney California Adventure and Disneyland Genie Plus Rides
Genie Plus allows guests to have more time to explore the park because there are so many Genie Plus attractions in both Disneyland and Disney California Adventure.
Disneyland Genie Plus Rides
Autopia
Big Thunder Mountain Railroad
Buzz Lightyear Astro Blasters
Haunted Mansion
Indiana Jones Adventure
"It's a Small Word"
Matterhorn Bobsleds
Millennium Falcon: Smugglers Run
Space Mountain
Splash Mountain
Star Tours
Disney California Adventure Genie Plus Rides
Goofy's Sky School
Soarin' Around the World
Grizzly River Run
Guardians of the Galaxy – Mission: BREAKOUT!
Incredicoaster
Monsters, Inc. Mike & Sulley to the Rescue!
Toy Story Midway Mania
Disneyland and Disney California Adventure Individual Lightning Lane Attractions
Within the app, Disney also offers an additional service for the highly demanded attractions in both Disneyland and Disney California Adventure Park.
Disneyland Park Individual Lightning Lane Attractions
Star Wars: Rise of The Resistance
Disney California Adventure Park Individual Lightning Lane Attractions
---
What Are Some Disney Genie Plus Tips?
If it is your first time using the Disney Genie plus, here are some handy tips to help you make the most of this privilege:
Hit Your Favorites First
If you absolutely must experience Space Mountain, try to get there early and scope things out. It's tempting to make the Lightning Lane reservation immediately to guarantee you get in there quickly and all, but you may luck out going there first before the crowds come in and save the Lightning Lane for later.
Keep an Eye On Return Times
Genie Plus keeps all the info up to the minute. Check frequently and pay special attention to the return time for the rides you are near or want to ride. If it's a short time or immediate return, you can structure your day around hitting these spots and making the best use of your time.
Don't Waste Your Lightning Lanes on Short Waits
Again, everything might work out just fine if you bounce from one reservation to the next without feeling out the rides' actual wait times. This is especially accurate if you really don't feel like going on most or any rides more than once.
You may want to ride the best rides two or more times, however, but you only get to make a Lightning Lane reservation once.
For this reason, don't burn the Lightning Lane reservation unless it's going to save you more than 30 minutes or so. If it's a 10 minute wait or less, you'll be much happier saving it for later in the day when it's busy but you want to revisit your favorite ride.
Swap Reservations When it Makes Sense
It's not a bad plan to make a Lightning Lane reservation, use it, and move on to the next. However, you might wind up in a situation where it makes more sense to cancel your existing Lightning Lane for something closer or with a quicker return time so you can get on, get off, and get moving.
---
Is the Genie Plus Worth Purchasing?
While you don't need Genie Plus at every park all year round (check out my guide here), it is worth purchasing if you want to spend your day enjoying as many rides and attractions as you can instead of waiting in long queues.
---
Frequently Asked Questions About Disney Genie Plus
Is Disney Genie different from Disney Genie Plus?
Yes. Disney Genie is your vacation planning tool to enjoy the park more, like having an assistant on your phone. Disney Genie Plus is the add-on you purchase on top of your ticket so you can access Lightning Lane.
Do existing Annual Passholders have to purchase the Genie Plus for single-day use?
Yes, Annual Passholders and MagicKey holders will have to buy this add-on and pay the standard $15-$22 per person daily.
Hopefully, Disney releases additional discounts and perks to their loyal visitors, so they can use the Genie Plus for the entire year.
Do checked-in guests at the Disney Resort receive any Genie Plus bonus?
None at this time. The only advantage of guests staying at the Disney resort is they can start booking via their Disney Genie Plus and Lightning Lane attractions as early as 7:00 AM compared to other park-goers who can only begin once the park opens.
Is a park reservation necessary?
Yes, you will still need to have a confirmed park reservation to gain access to any of the US Disney theme parks.
What is Disney Premier Access?
Disney Premier Access is the same as the Individual Lightning Lane, available only at Disneyland Paris. It works the same where you can book a ride at a specific time and save time waiting in queues.
---
Conclusion
Disney Genie Plus is a fantastically convenient service that Disney offers for guests who want to ride as many rides as possible without having to wait in lines for a long time.
On your next Disney visit, you can try out this add-on service for a day and experience the convenience it brings to your magical adventure!
If you enjoyed our complete list of Disney Genie Plus rides, you might also like:
DISNEY GENIE + SERVICE – A GREAT SERVICE…. IN SOME OF THE PARKS
Pin for later: Complete List of Disneyland Genie Plus Rides