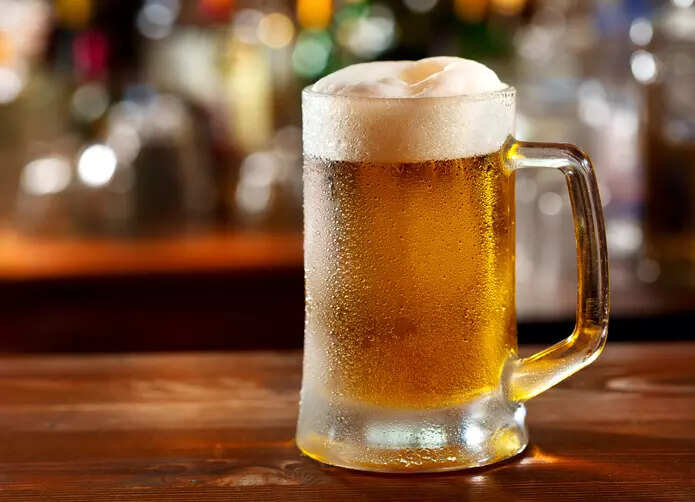 Pune-based draught beer maker Oi Brewing Company, which hawks its product under the label of Oi, is entering the cafe space and the first facility will come up in the tony Kalyani Nagar area of the city by October. The domestic draught beer market is nascent and concentrated in metro cities like Bengaluru, the largest market with over 50 players, Delhi-NCR, Pune and Mumbai; all operated by small-time players.
From revenue and volume perspective the share of draught beer market is just about 1 per cent of the estimated USD 15-billion domestic beer market, which is expected to grow annually by 8.2 per cent between 2023 and 2027 to touch 5.81 billion litres, according to the industry publication Statista.
The publication also foresees 24 per cent of spending and 16 per cent of volume in the beer segment to come in out-of-home consumption such as in bars and restaurants.
Oi beer is promoted by Subash Cipy, the Thrissur, Kerala-born chemical engineer, who set up Cipy Polyurethanes in Pune in 1994, whose first client was the Osho Centre in the city. The floor coating firm was taken over by the industry leader Pidilite Industries in January 2018 first 70 per cent stake in an all-cash deal and then the remaining stake in 2020, paying around Rs 200 crore.
Despite full exit, Cipy remains the chairman of Cipy Polyurethanes, which manufactures and sells floor coatings using polyurethanes, epoxies, polyurea and polyaspartic polymers.
After the exit from the chemicals business he entered the beer space in early 2020 and currently sells around 20,000 litres a month.
"We are launching our first beer cafe in the Kalayni Nagar area of the city by October as we see faster growth in the cafe segment as tap rooms (from where one can buy beer but can't consume) has its limitations, Cipy told PTI.
Cipy said he has already invested Rs 15 crore in setting up the three breweries and sells over Rs 20,000 litres a month now, making Oi one of the largest in terms of volumes.
He said he will invest more than Rs 2 crore to take the existing monthly capacity to over 50,000 litres shortly, as "we open more cafes".
Currently, Oi supplies to hotels/restaurants in Pune (40), two each in Mumbai, and one each in Nashik and Nagpur, and also supplies to the cafes of the leading British draught beer label Brewdog's Delhi-NCR and Mumbai tap-rooms/restaurants, apart from its own three tap rooms in Pune.
"After seeing the response in Pune, we will open more beer cafes in Mumbai, Nashik and Kolhapur on our own by early next year and then test the franchise model later," Cipy said, adding the cafe investment will be around Rs 5 crore.