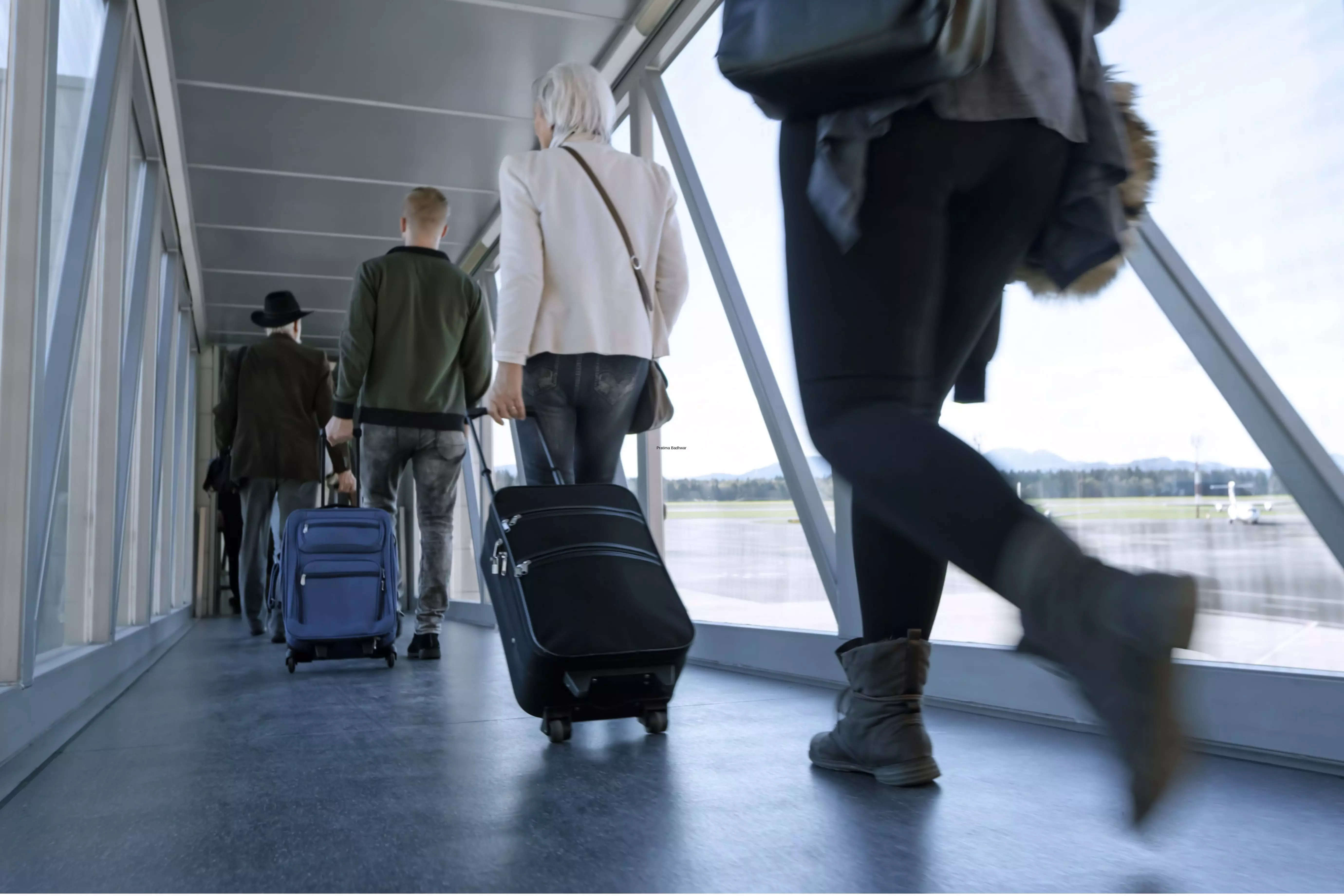 Latest trends and insights from the recently released American Express Global Travel report have revealed that 93 per cent of Indian travellers expect to spend more or the same on travel in 2022 compared to a typical pre-pandemic year. The report based on data from seven countries including the United States, Australia, India, Canada, Mexico, Japan, and the United Kingdom also stated that the dream destination concept is back in demand with 91 per cent of Indians saying that they will book their dream vacation in 2022 that they normally wouldn't have considered before the pandemic while 87 per cent of respondents want to book a once-in-a-lifetime vacation this year.
The data from American Express highlighted in five main themes also covers topics such as impact and sustainability affecting booking decisions, trips tied to more in-person events, travel sentiments, and top destinations Indian travellers are looking to travel to.
Another key finding of the report reveals that family vacations have emerged as a priority for Indian travellers who want to head out for a trip with their families and spend some quality time at popular destinations, mostly international after a two-year-long gap. As regular international flights resume, more destination options are now open for travellers. With the availability of boosters and vaccines for kids, families are relishing the opportunity to travel again.
More travel by Indians in 2022
92 per cent said they are willing to book a trip for 2022 even if they might have to cancel or modify it later. 93 per cent of travellers expect to spend more or the same on travel in 2022 compared to a typical pre-pandemic year. 80 per cent agree that they are more likely to take a solo trip in 2022 than they would in 2021.
Big year for family travel
94 per cent of the survey respondents plan to travel more with family in 2022 than they did in 2021. 89 per cent of respondents agree they are more interested in multi-generational trips than ever before. The pandemic has changed the way families live and work so accordingly the priorities in planning travel have also changed, revealed the report.
Sustainability driving booking decisions
The Amex report also mentioned that surveyed Indians agree there are many ways to have a positive impact on the community while travelling – from eating and shopping at local businesses, to visiting landmarks or heritage sites, to meeting local people and learning about their culture and community. 95 per cent of respondents want to travel to destinations where they can immerse themselves in the local culture and 92 per cent want the money they spend while traveling to go back to the local community.
More trips tied to in-person events
As music festivals, sports, and cultural events return, American Express is seeing an uptick in consumers booking trips around specific events and experiences. 89 per cent of the respondents held off travelling for major entertainment events last year but have plans to return to these types of events this year. 44 per cent are most interested in travelling for personal/family events while 42 per cent want to travel for food festivals or dining experiences.
Top destinations Indians want to travel
According to the report, 94 per cent of adult Indians are flexible about their travel plans in 2022. Indians are becoming extra cautious and around 92 per cent of them have planned for a fully refundable trip. When it comes to trip activities, Indians are most interested in shopping (50 per cent), walking tours of the city (42 per cent), dining out (40 per cent), and exercising (33 per cent) while traveling in 2022. 94 per cent of Indians like to visit destinations that have access to more than one scene (like beach, city, mountain, desert, etc).
Thinking more about 2022 travel destinations, Europe (39 per cent) and Asia (48 per cent) are the continents Indians most want to travel to this year. 1. France (40 per cent), England (31 per cent) and Germany (31 per cent) are the most popular European travel destinations that Indians would like to travel to this year. In Asia, Japan, Singapore, and India itself emerge as the top destinations that Indians would like to travel to in 2022.
Talking about the travel trends in India, Manoj Adlakha, SVP and CEO, American Express Banking Corp, India said, "After two tough years, the travel sentiment amongst Indian travellers is upbeat where spending time with loved ones is a top priority. With the resumption of all regular international flights and the upcoming summer holiday season, we are seeing a surge in travel bookings amongst our Cardmembers for both international and domestic travel."