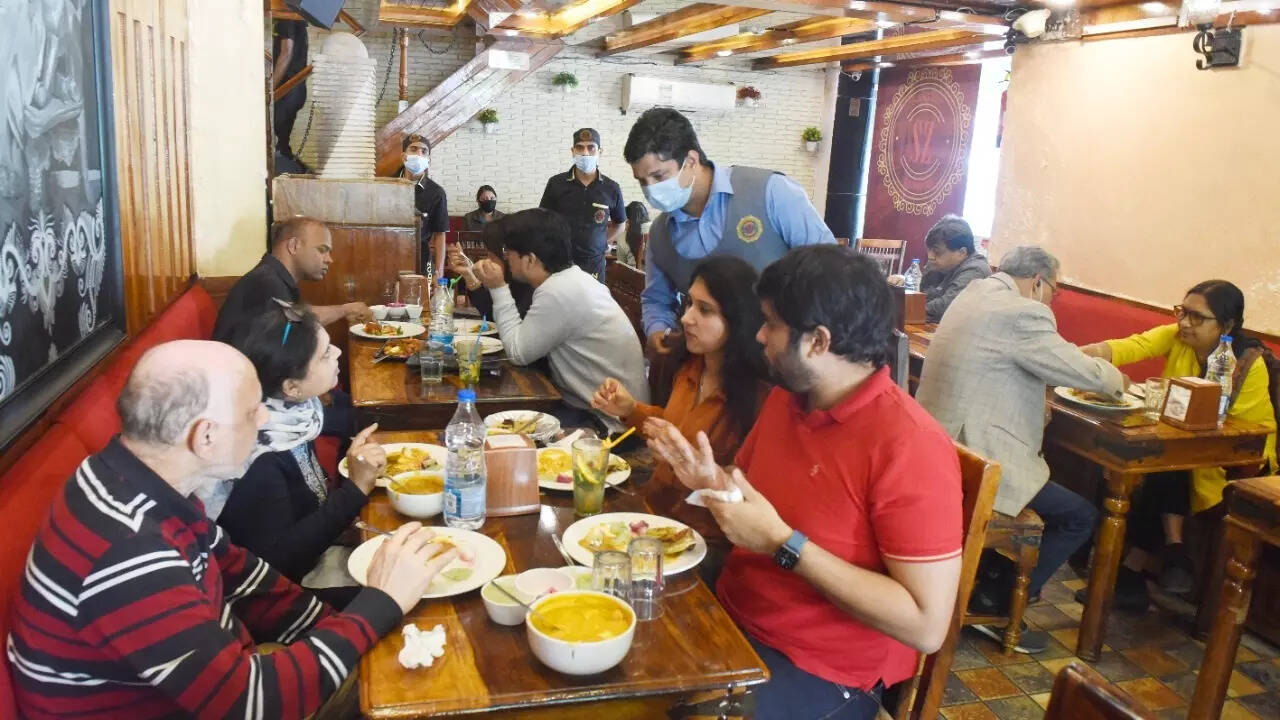 INDORE: Planning to dine outside? Be ready to shell out more from your pocket as eating out in restaurants gets expensive due to a spurt in commodity prices and packaging materials.
Even the common man's staple breakfast poha is now costlier by Rs 2 per plate.
Most eateries have raised prices of their menu by an average 5-15 per cent after cost continues to increase amid a jump in most commodities including oils, grains, milk, fuel and even packaging materials.
Baffled by the spike in operating cost, food joints have passed on the hike to customers by raising prices though many big chains of hotels are still holding on to high operating costs due to competitive reasons, claimed industry players.
Prakash Rathore, owner of a chain of fast-food joints in Indore said, "We have increased the prices of most of our dishes by an average 5-20 per cent. Our operating cost has surged by over 20 per cent led by the spike is raw material prices This time its not only edible oils or grains but packaging and manpower cost has also jumped sharply."
Restaurants and road side food joints claimed a spike of 15-20 per cent in their operating budgets due to food inflation.
Sumit Suri, president, Federation of Hotel and Restaurant Association of India, Madhya Pradesh said, "The rise in raw material prices will impact all segments in the hotel industry. Hotels were still scrambling to revive post the pandemic outbreak and now the spike in operational cost has sharply squeezed margins for eateries."
The price hike in menu's across restaurants may increase further from the new fiscal starting April as many restaurants holding back the increase may come up with upward revision.
Another hotelier Ranjan Das, general manager, cluster at a luxury hotel at Indore said, "All increases or revision in menu shall happen in the new financial year. There is an upward cost of almost all raw materials and we will take a consolidated cost call."