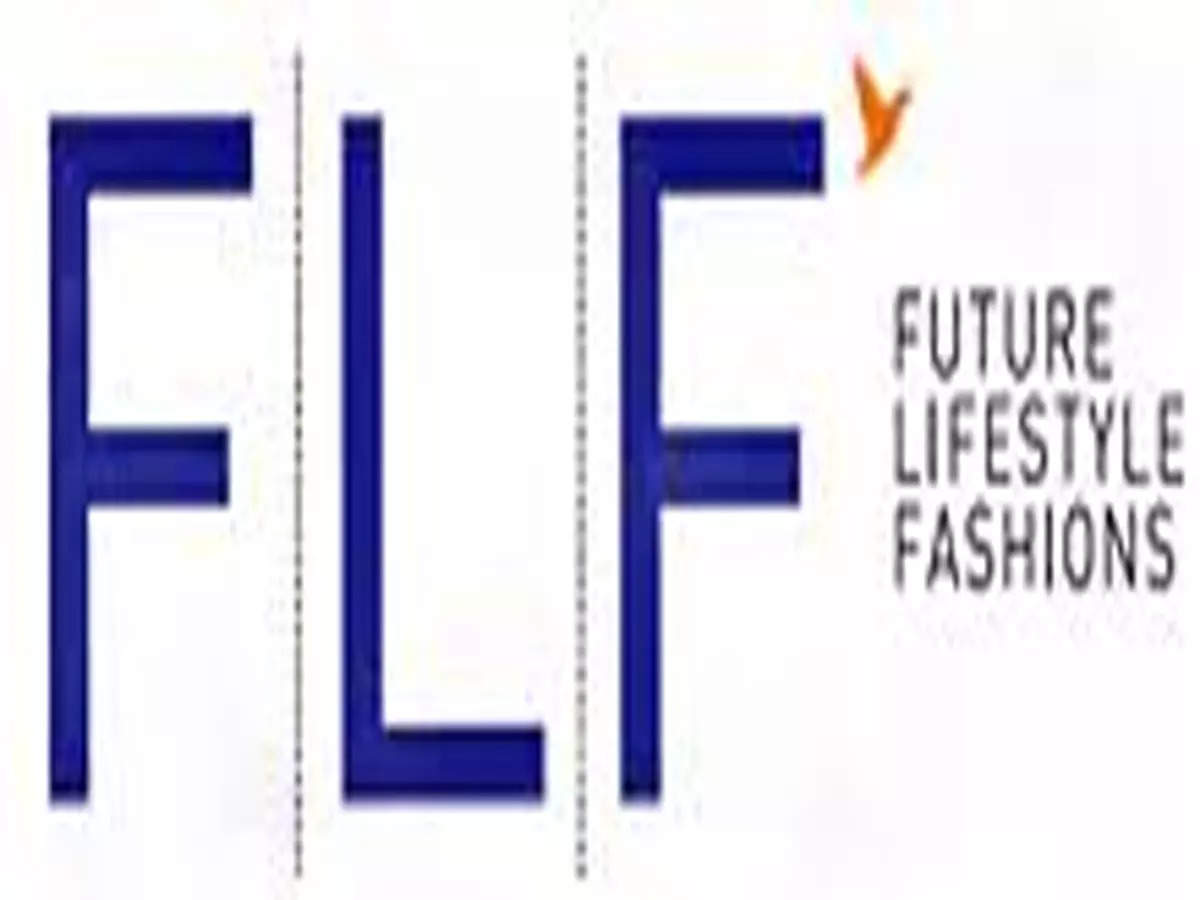 Future Lifestyle
Fashion Ltd (
FLFL
) informed lenders on April 26 that it would soon present a debt restructuring plan, a move aimed at staving off its entry into the bankruptcy process, said two people aware of the matter.
FLFL, promoted by Kishore Biyani's Future Group, was part of the asset-sale deal with Reliance Industries Ltd-owned companies that's been called off. The company has to arrange ₹163 crore by April 30 to prevent a possible default, said the people cited above.
The company failed to pay ₹63.3 crore of working capital loans and infuse ₹100 crore equity by March 31 in Future Lifestyle in line with the one-time restructuring (OTR) plan that was agreed between Future Group and its lenders a year ago.
According to its terms, the company has a window of one month to make the payment after the due date. That period ends on April 30. FLFL had paid ₹47.26 crore on March 31 to lenders as per the OTR terms, signalling its ability to meet financial commitments.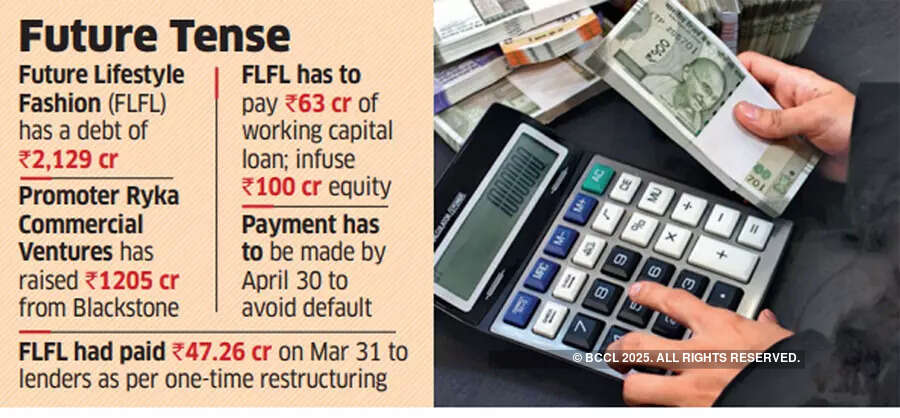 Future Group did not respond to ET's queries.
Last April, FLFL committed to infusing ₹100 crore equity by monetising some investments. However, it could not sell assets due to a long-stop arrangement with Reliance. It is currently negotiating with buyers, including Reliance, to monetise some step-down subsidiaries.
If Future Lifestyle fails to make the payment on April 30, the OTR scheme will be rendered void. Lenders will either consider a debt recast or proceed under the Insolvency and Bankruptcy Code (IBC) to recover their dues. Any new debt restructuring will have to be under the June 7, 2019, circular of the Reserve Bank of India (RBI), which requires consent from 75% of lenders by value.
Lenders have referred Future Retail to bankruptcy court and are proposing to do so with Future Enterprises too, as reported.
Group Insolvency | page 14
Future Group is working on a debt recast package for Future Enterprises and Future Supply Chain Solutions, a third person said.
Lenders plan to club insolvency proceedings of only those Future companies admitted by the bankruptcy court. Joint resolution – or group insolvency – will reduce administrative work and attract buyers.
Future Lifestyle operates 11 Central stores, 29 Brand Factories and several brand outlets. It had debt of Rs 2,129 crore as of January 31. FLFL's parent company, Ryka Commercial Ventures, owned directly by Biyani, borrowed Rs 1,205 crore from Blackstone in 2019.
FLFL's lenders are State Bank of India, IDFC First Bank, Azim Premji Trust, Axis Bank, HSBC Bank, HDFC Bank, IndusInd Bank and Kotak Credit Risk Fund, among others.
Last weekend, Reliance and Future formally called off their Rs 24,713 crore deal after 69% of secured lenders voted against the plan. Secured lenders indicated they did not receive any comfort from Future Group that the buyer would support the proposed distribution plan.