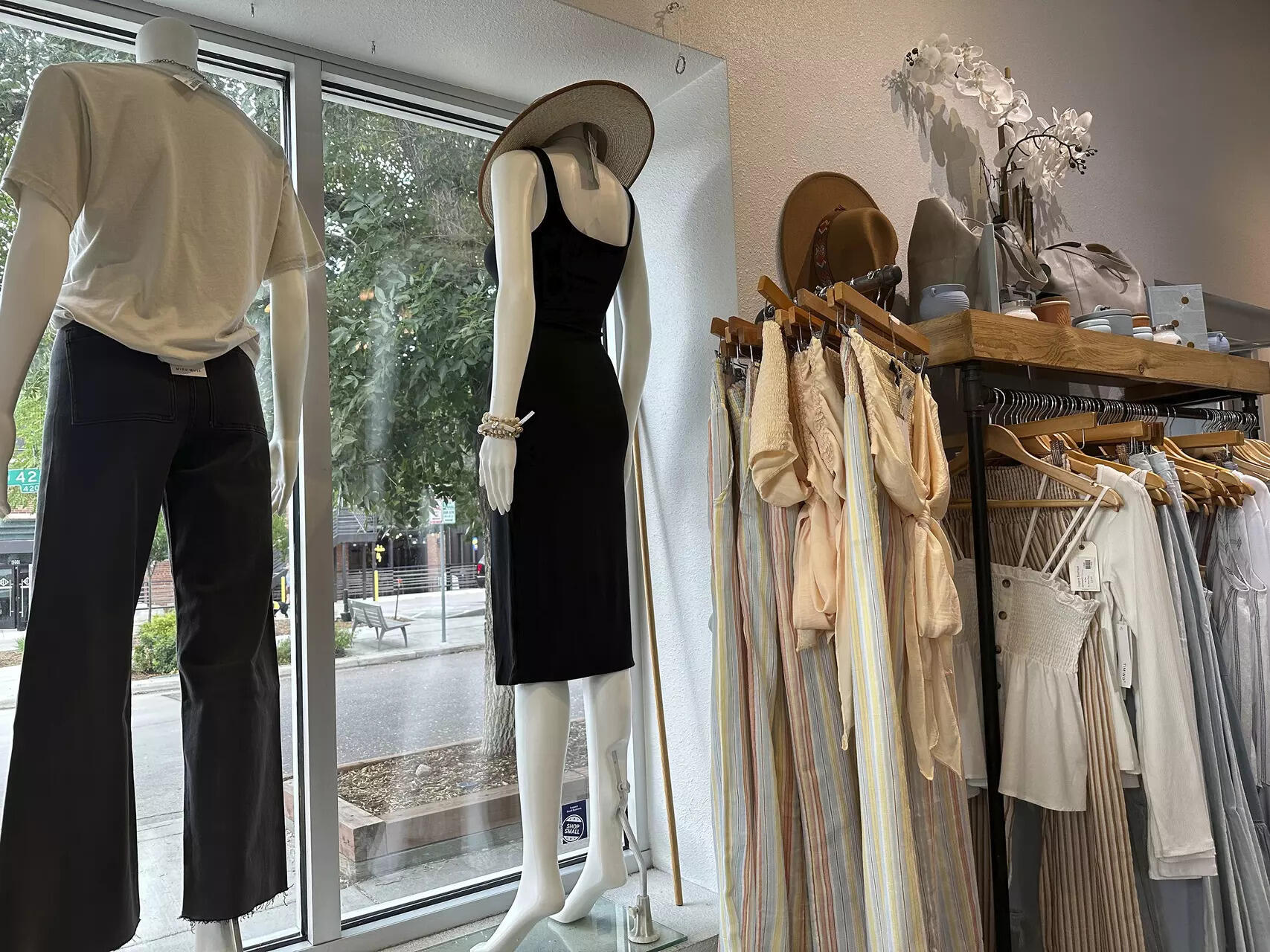 Gap Inc on Thursday forecast a steeper-than-expected decline in current-quarter sales after missing expectations in the second quarter, hit by slowing demand for its accessories and apparel as budget-strained American customers cut back on spending.
Gap's weak sales were on similar lines to the latest earnings and forecasts from retailers ranging from Macy's to Foot Locker, in fresh signs U.S. consumer spending is under stress heading into the second half of the year due to persistent inflation and repeated interest rate hikes.
Along with the macroeconomic pressures, Gap has been battling declining sales at all its brands as customers move away from outdated product assortments, mainly at its namesake brand and Old Navy.
In July, Gap tapped Mattel's operating chief, Richard Dickson, to head the company after a year-long search, betting on the executive's success in turning around the Barbie brand to revive sales at the apparel retailer.
"Old Navy and Gap has been very inconsistent with their products and their strategy," said Jessica Ramirez, senior analyst at Jane Hali and Associates, adding they expect to see solid strategy and more compelling products with the new CEO.
Shares of Gap were up about 2% in extended trading after the company crushed profit expectations, benefiting from restructuring efforts, lower freight expenses and fewer promotions at its apparel brands.
The company has been closing underperforming Gap and Banana Republic stores to save on costs and eliminated more than 2,000 jobs to shield its margins.
Gap expects third-quarter net sales to decrease in the low double-digit percentage range, compared with analysts' expectations of a 6.76% decline, according to Refinitiv data.
The company now sees fiscal 2023 net sales to decrease in the mid single-digit percentage range, compared with a previous forecast of a low to mid single-digit percentage decline.
Net sales fell 8% to $3.55 billion in the second quarter, missing analysts' average estimates of $3.57 billion.
On an adjusted basis, Gap earned 34 cents per share for the quarter ended July 29 compared with estimates of 9 cents.