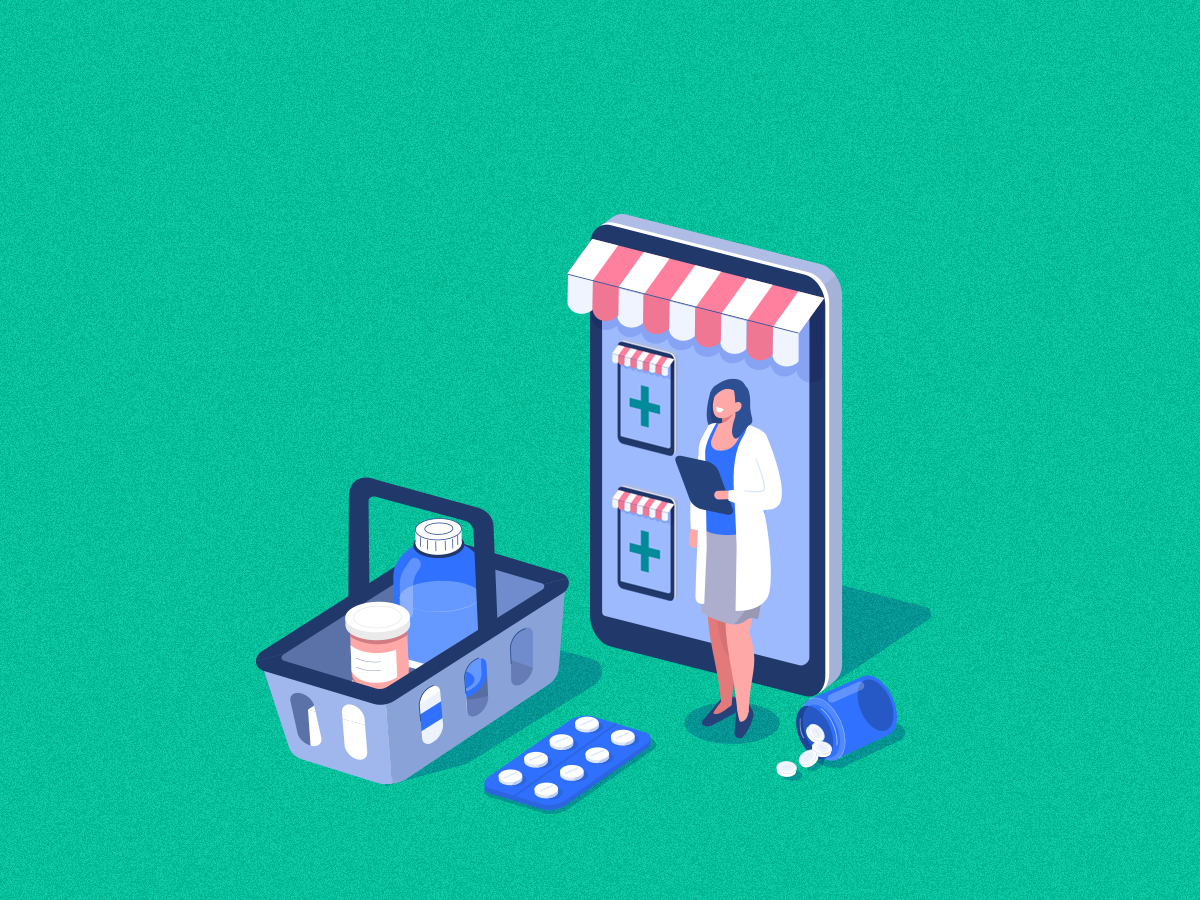 Global asset management company Janus Henderson has further marked down the valuation of its stake in Mumbai-based online pharmacy PharmEasy's parent company API Holdings, regulatory filings with the US Securities and Exchange Commission (SEC) showed.
As of March 31, 2023, funds managed by Janus Henderson valued their stake in the startup at $2.7 billion – less than half of the $5.6 billion valuation that was ascribed to PharmEasy at the time of its last fundraise in September 2021. Janus Henderson had participated in the funding round.
ET had reported last month that the asset manager had valued the epharmacy company at $2.8 billion as of December 31. The latest valuation markdown was notified to the US securities watchdog in a May 30 filing.
The markdown comes on the back of PharmEasy having breached its loan covenant terms for its high-cost debt from Goldman Sachs, ET reported on Thursday.
As per the terms, the company was supposed to raise equity of around Rs 1,000 crore, or about $120 million, linked to its burn rate velocity. It has failed to do that after trying for a year and postponing its initial public offering (IPO).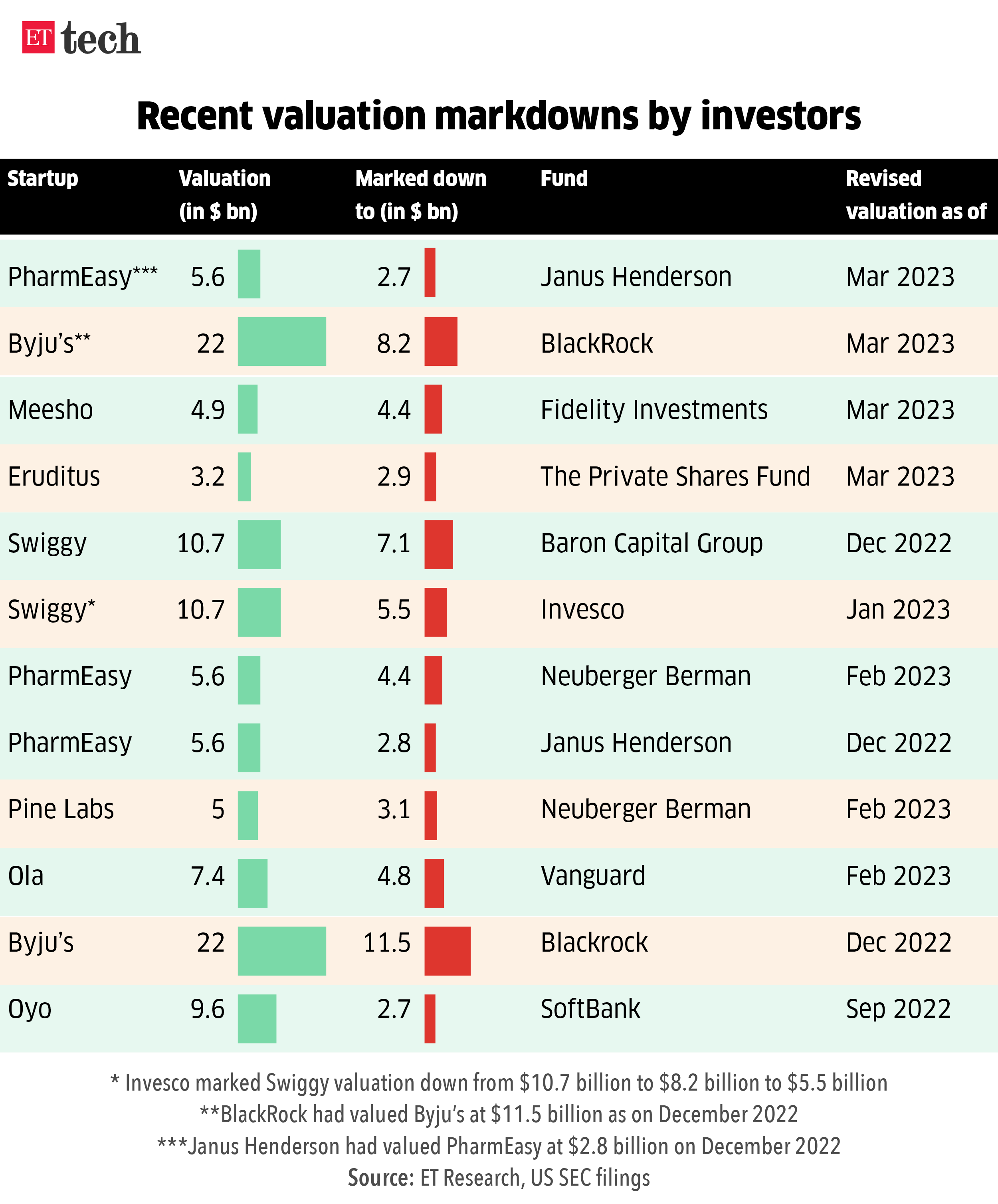 PharmEasy's other investor Neuberger Berman also marked the company's valuation down to $4.4 billion as of February 28. Crossover funds, which invest both in publicly-traded and privately-held companies, periodically review the valuation of their portfolio companies.
The consumer internet ecosystem in India has been hit by a spate of valuation markdowns amid a severe correction in the technology industry.
Valuations of companies such as Meesho, Swiggy, Byju's, Pine Labs and Ola have recently been slashed by investors such as Invesco, BlackRock, Fidelity, Vanguard, Baron Capital, Neuberger Berman, and Janus Henderson.
PharmEasy, which is backed by Temasek and Naspers, was valued at $5.6 billion when it closed its last funding round of nearly $350 million in October 2021, which saw investments from Singapore's Amansa Capital, Blackstone-backed hedge fund ApaH Capital, Janus Henderson and others.
All told, it has raised over $1 billion, as its valuation grew manifold to $5.6 billion, up from a $1.5 billion in April 2021.
ET had reported earlier that the online pharmacy company was trying to cut its cash burn, which is basically how much a loss-making company spends to grow its business.
For the year-ended March 31, 2022, PharmEasy's revenue from operations grew to Rs 5,729 crore from Rs 2,235 crore in financial year 2021.