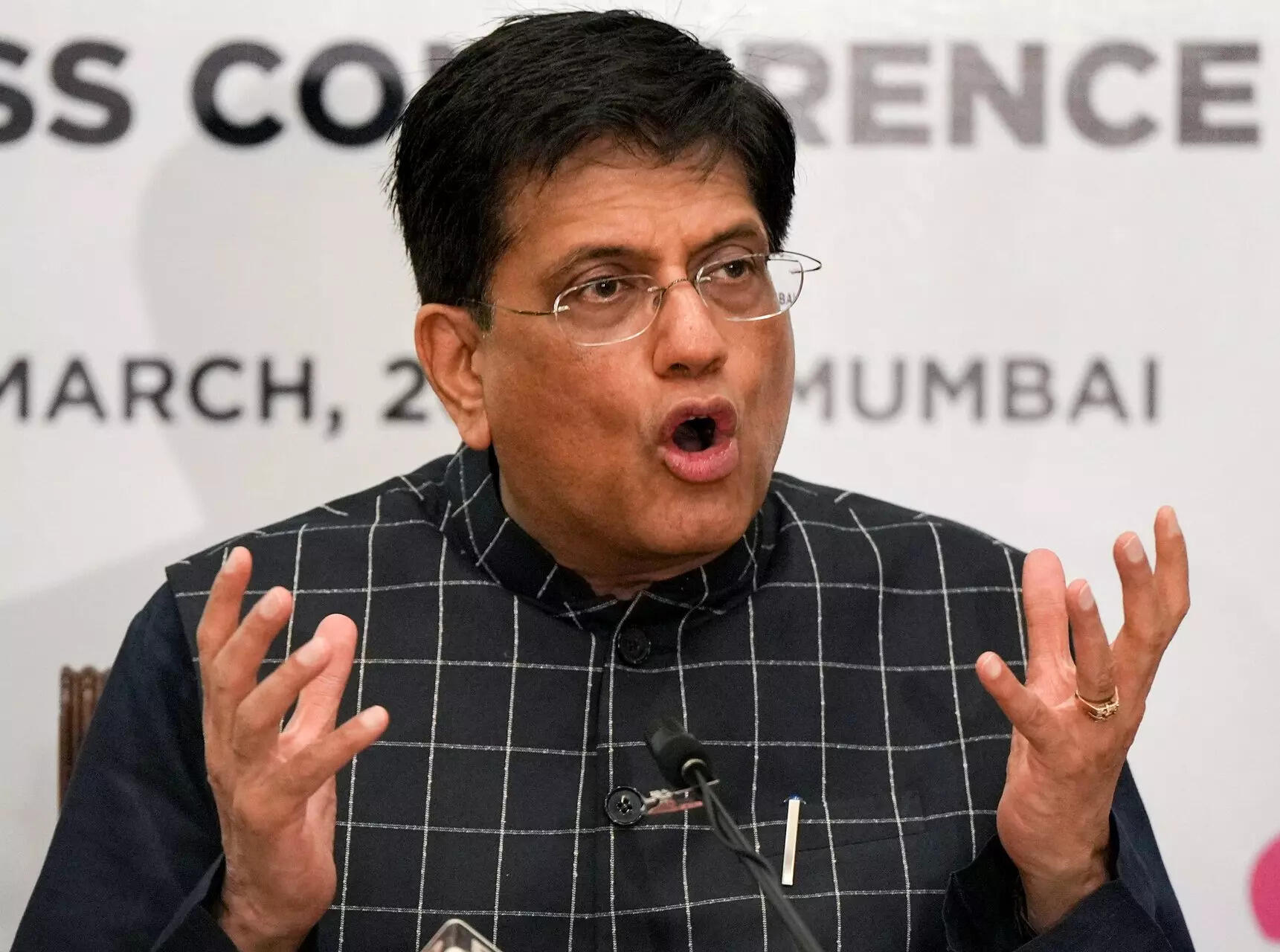 Union Minister Piyush Goyal on Monday said India is actively considering entering into free trade pacts and comprehensive economic partnership agreements to tap new markets, increase exports and create opportunities for the domestic textile industry. The Minister of Textiles highlighted that the Pradhan Mantri Mega Integrated Textile Region and Apparel (PM MITRA) Park is being established across 7 states to promote India's textile sector in a significant manner.
Goyal said PM MITRA Parks will lead to a reduction of logistic costs due to a cluster-based approach to manufacturing and production of quality products with appropriate testing facilities.
The minister emphasised that countrymen deserve the best quality of garments and this should be ensured by all the stakeholders.
He encouraged the industry to focus on quality and test their products to comply with quality standards.
Goyal said India is pioneering sustainable textiles, contributing to a lesser carbon footprint and promoting a circular economy.
The Indian textile industry has made a mark in the world with its innovative and attractive products, he said while addressing an event in Greater Noida, Uttar Pradesh.
Piyush Goyal said that India is actively considering the possibility of Comprehensive Economic Partnership Agreements (CEPAs) and Free Trade Agreements (FTAs) with various countries. These agreements aim to enhance the market size and facilitate exporters in the thriving Indian textile sector.
"…by entering into these agreements, India aims to tap into new markets, increase exports, and create opportunities for growth in the textile industry," a Textiles Ministry statement quoted the minister as saying.