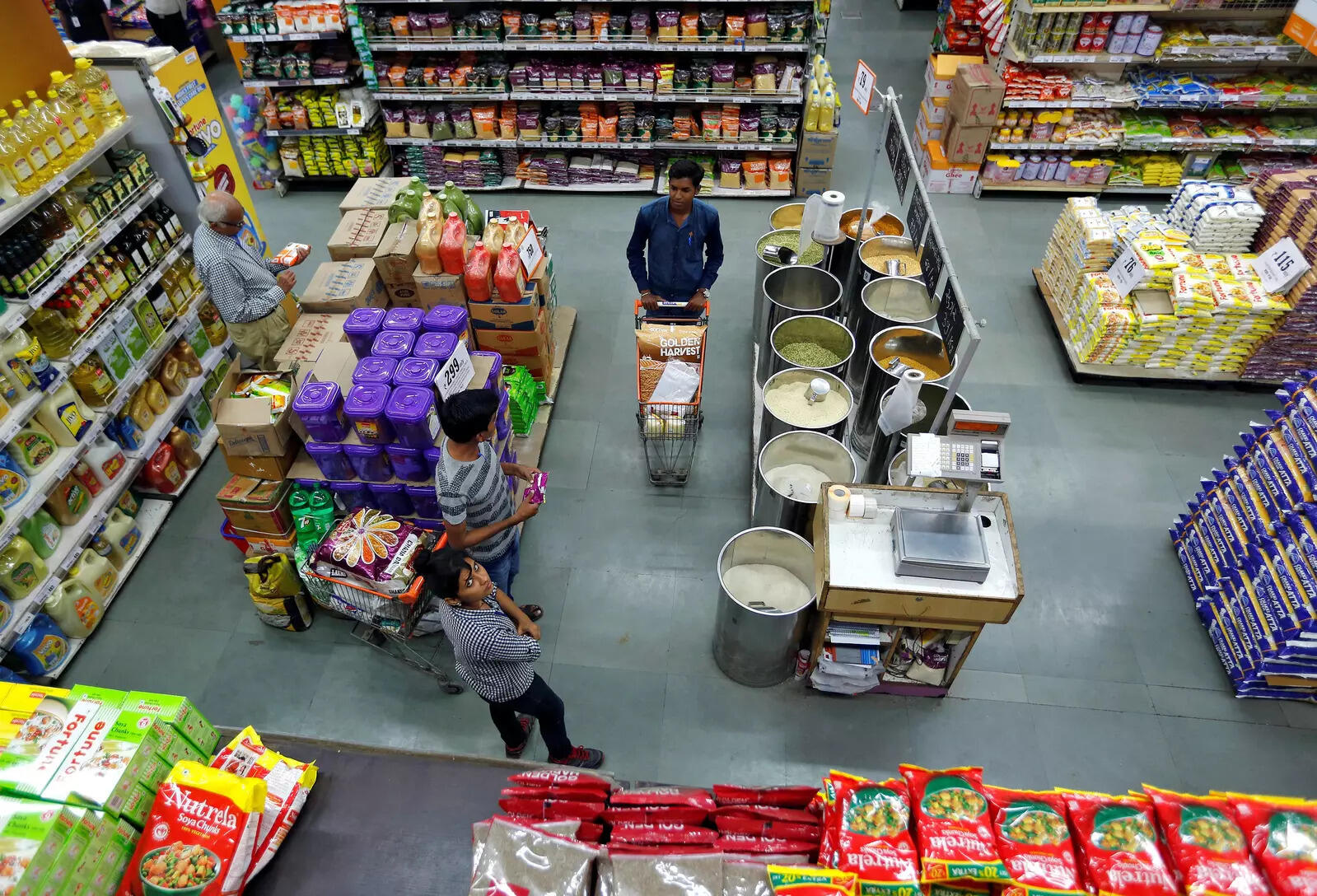 Indian households are buying more packs of grocery products than pre-pandemic levels but their consumption in grammage has fallen about 14% as pack sizes have shrunk drastically, a report released on Friday shows.
Average monthly sales of fast-moving consumer product (FMCG) packs in the country stood at 19.2 billion, or 62 packs per household, from April to August 2022, significantly higher than monthly sales of 15 billion packs, or 51 packs per household, before the Covid-19 outbreak, research firm Kantar said in its FMCG Pulse report.
"Compared to the pre-pandemic period, India is shopping more frequently and buying more packs," it said.
But the increase is on account of shrinking pack sizes. While the packs bought pre-pandemic weighed 438 grams on average, the size has shrunk to just 309 grams now amid soaring inflation, the report said.


Almost all consumer goods companies had resorted to reducing the grammage of multiple packs while keeping price points intact as prices of commodities such as palm oil, wheat, sugar and coffee hit record highs.
The increase in the number of packs bought is most significant in food products. Pre-pandemic, about 23 packs of food products were purchased by a household every month on average; however, between May and August 2022, this jumped to 31 packs, Kantar said.
Categories like chocolates, soft drinks, biscuits, salty snacks and noodles continue their growth, while health and hygiene products saw a steep decline this year, the report said. "This means that the pandemic codes are slowly expiring and indulgence has peaked," it said.
For example, in August 2022, 18% lesser volumes of health and hygiene products were purchased than in September 2020. The fall in volumes was 8% from September 2021.
HEALTH, HYGIENE LOSE STEAM
"None of the hygiene categories made significant long-term gains because of the pandemic, as these categories only influenced consumer behaviour for a season, but could not have a major impact on their general behaviour," Kantar said.
Sales of rubs and balms, too, plummeted by a steep 17% in August 2022 vis-a-vis September 2020. Chyawanprash, which created waves because of its immunity positioning in the early days of the pandemic, fell a steep 75% while honey declined 56% during the same period.
Large companies including ITC, Dabur and Marico have either discontinued or pulled off shelves products like sanitisers, disinfectants and sprays, with the Covid-19 pandemic receding and consumer demand dipping sharply. Most of these companies had launched multiple products amid a sharp spike in demand after the pandemic outbreak.
The sanitisers category, for example, surged from ₹100 crore in sales before the onset of the pandemic, to over ₹1,000 crore within eight months, with as many as 350 new launches of sanitisers and hygiene products.