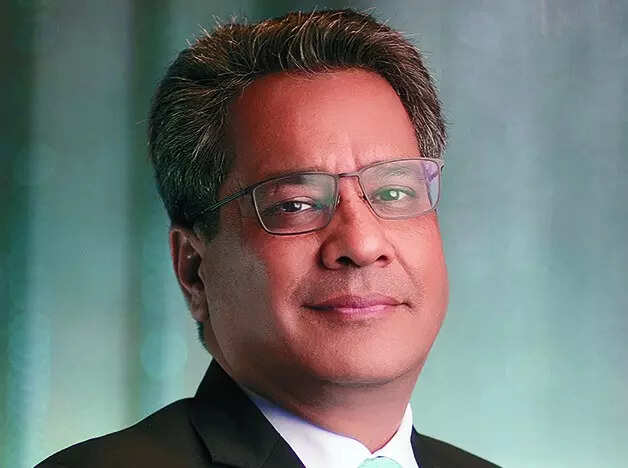 By Gaurav Pokhariyal

Sustainable tourism
is a holistic view of engagement that benefits all stakeholders, and after the pandemic, the only way to move forward. The UN World Tourism Organization defines it as "tourism that takes full account of its current and future economic, social and environmental impacts, addressing the needs of visitors, the industry, the environment, and host communities."
Covid-19 brought in huge transformation in all sectors. The rapid move to digitisation, the scale-up of a creator economy, and increased compassion for all are some of the lessons the pandemic provided to us all. The huge uncertainties unleashed by the lockdowns piqued our interest in sustainable practices. Debates that have fairness at their core, whether it's around gender, climate change, or marginalised communities, have become flashpoints in society. To show a purpose is no longer an option with most responsible brands now.
To begin with, sustainability is about cleaning the mess. We have seen the swelling tide of losses brought out by the overheated earth, and extreme weather events disrupting life across geographies, anywhere, anytime. With 1.2 degrees Celsius baked into the earth so far, it is already quite late in the day, says the UN's apex climate science body, IPCC, in its sixth report released recently. Climate issues are interlinked with energy that's required for all human activities. With a population of more than 1.3bn, India's energy needs are set to rise more than any other nation in the next two decades, cautions the International Energy Agency. Without putting in place mitigation strategies, any kind of progress will get undercut by climate impacts.
Energy efficiency is a major component of achieving sustainability goals. Energy-efficient technology for cooling, hot water, ventilation, and lighting is changing rapidly, and newer more efficient, and eco-friendly lighting and air conditioning are essential to keep energy use low. Hotels can produce renewable energy on-site through solar, wind, or biomass to reduce their carbon footprint and energy cost. In the long run, energy efficiency delivers a high return on investment.
Sustainability reporting norms from the Securities and Exchange Board of India (SEBI) now mandate an environmental, social, and governance overview. Sustainable growth is, thus, on the top agenda of all companies. Hospitality & Tourism, being pillars of development employing 10 per cent of the total employment directly and millions indirectly, and providing 8 per cent of GDP, have the onus to also keep the slate clean, segregate and recycle waste, reduce plastics, and encourage sustainable pathways to save biodiversity, local communities, and heritage.
The future of sustainable travel and hospitality is an effort to reduce the impact on the environment by promoting responsible use of resources so that we continue to enjoy them. But the future of sustainable tourism must be regenerative tourism, which brings in even better prosperity and success on all fronts. It is repositioning the destination as a thriving hub that offers new knowledge and thinking. It is a more positive approach than just balancing out the negatives.Simply put, travellers who risk a post-Covid journey will lookout for more. For many rural communities, tourism is their lifeline. Activities that bring visitors to farms and help them have DIY experiences, help local communities, and provide visitors a close interaction with new cultures, promoting sustainable tourism alongside. While in years past trip planning may have occurred via review sites or through web browsing, with people getting more environment-conscious, they will be looking at greener approaches to tourism, preservation of land and local heritage sites, and biodiversity protection.
Hospitality's role as brand ambassadors of the country is well known. Covid also spotlighted the importance of hospitality in the economy. Responsible hotel companies now must aim for three things simultaneously, the triple bottom line that looks at people, planet, and profit, and look at all actions from the lens of Diversity, Equity, and Inclusion (DEI).
We need to build greater value by making the future more sustainable, nimble, scalable, inclusive, and regenerative. There is an African proverb that if you want to go fast, go alone, but if you want to go far, go together. That's the future of sustainable growth in the tourism & hospitality industry.
The author is Senior Vice President and Global Head – Human Resource at IHCL.

DISCLAIMER: The views expressed are solely of the author and ETTravelWorld.com does not necessarily subscribe to it. ETTravelWorld.com shall not be responsible for any damage caused to any person/organisation directly or indirectly.