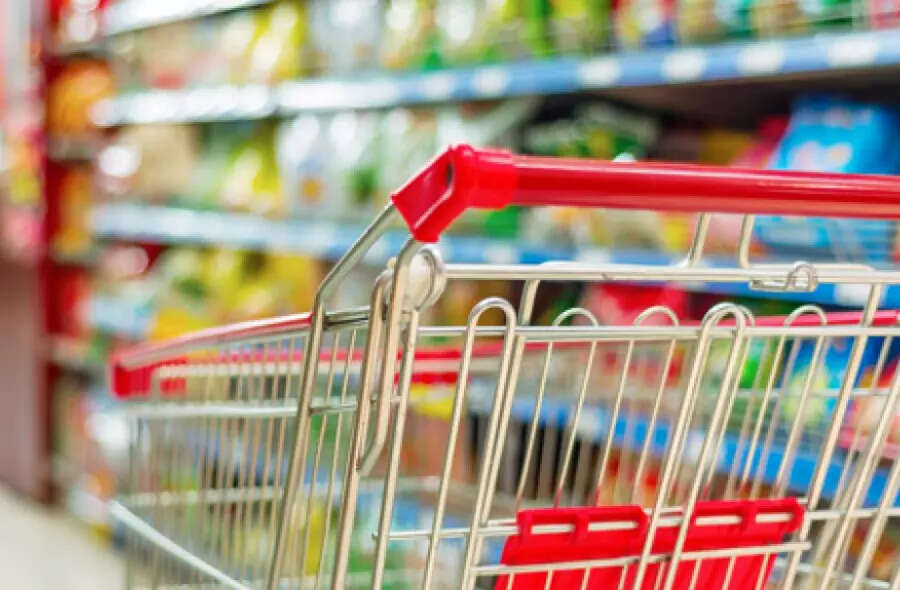 Mumbai: Daily groceries and essentials consumers bought in the quarter ended June fell 0.6% in India, led by a steep fall in the urban markets even as demand in villages recovered. The performance also signalled consistent price hikes forcing people to cut back on household spending.
A 2.8% expansion in rural areas during the quarter was offset by a slump in the cities where demand fell 4.1%, according to global consumer research firm Kantar Worldpanel (formerly IMRB). For most companies, urban areas are still the biggest market, accounting for nearly two-third of sales.
"Though rural seems to be growing fast, and outpacing even last year's growth, it is coming on the back of soft drinks, juices and squashes, a sector which was severely affected in 2021 on the back of a devastating Delta wave of COVID, and in this behavior has benefitted from a searing hot summer. The 2.8% growth becomes negative 0.4% if we remove the aforementioned categories," said K Ramakrishnan, managing director, South Asia, Kantar Worldpanel Division. "The steepening of the decline in urban areas is a concern, especially since the second quarter decline is already coming on the back of a negative growth last year.
The slowdown is across categories. Growth in personal care fell 4.2% while household care also dropped growth to 2.1%. Foods and Beverages declined at 1.6% on a base that had declined too.
"Inflation continues unabated and is reflected in WPI at 15.2% and CPI at 7% in the month of June. Softening of demand continues in the quarter with FMCG volumes contracting by 0.7% due to high price increases seen across categories," Mohit Malhotra, chief executive officer at Dabur told investors.
Consumer goods firms have hiked product prices by 15=20% since a year and have also warned in recent months that prices would continue to rise amid inflation globally at the highest levels in decades Prices of crude and palm oil, key ingredients for soaps, shampoos and detergents, have risen sharply during the past quarter from a year earlier. although it is showing signs of softening since a month ago.
Rising inflation has forced consumers to skimp on expensed and opt for cheaper alternatives, and in some cases, even unbranded ones. Kantar data also shows unbranded products growing between 7-16% for categories such as edible oil, butter, floor and toilet cleaners while branded ones in these segments declined 2-11%.
Marico in its investor call said consumers are downtrading as well as downgrading across categories. "Downgradation is happening now, because of inflation. We are seeing in value added hair oil, a significant downgradation of premium and a lot of competitive intensity happening at the bottom of the pyramid," Saugata Gupta, managing director at Marico told analysts