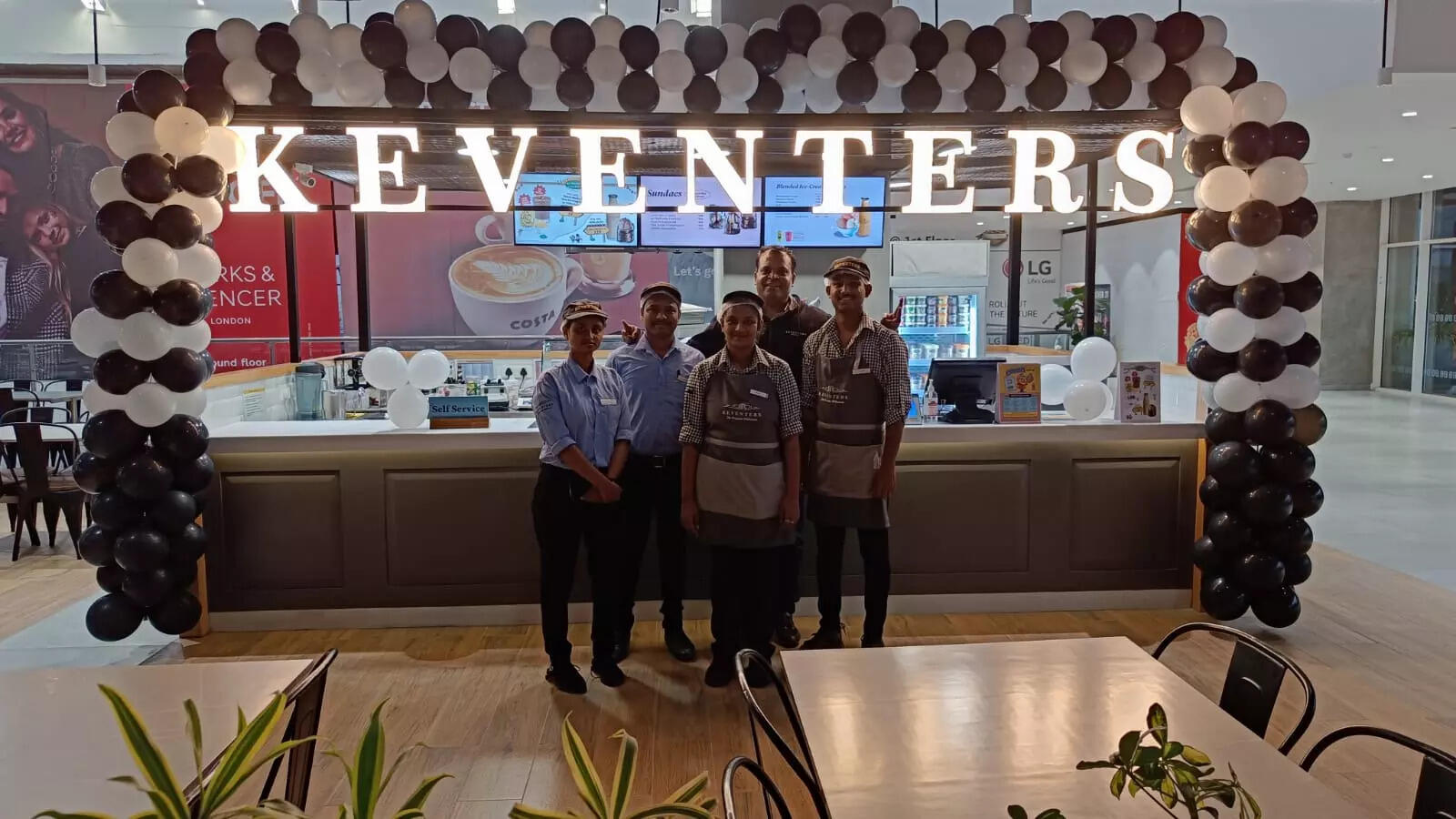 New Delhi: Milkshake brand Keventers is eyeing a 10 per cent rise in its same-store sales this summer season on the back of inflation-led price increase and expansion of its product portfolio, shared top executives of the company in an interview with ETRetail.
The company known for its milkshakes has been focusing on building its non-dairy and ice cream portfolio. Earlier this year, Keventers launched vegan ice cream, marking its foray into the non-dairy segment.
By expanding its product portfolio, the brand aims to capture new customers, gain more meal time and thus increase its number of orders, said Agastya Dalmia, founder, and CEO of the company.
Currently, milkshakes bring 75 per cent of the brand's sales, while the remaining 25 per cent is dominated by ice creams. Keventers reported a revenue of Rs 90 crore in FY23.
Going forward, Dalmia expects milkshakes to contribute 60 per cent to the company's sales followed by ice creams at 30 per cent and food at 10 per cent. He added that overall the company is projected to grow at 25 per cent in same-store sales over the next 3-4 years.
Keventers has been developing ice creams as a key revenue vertical. In addition to its stores, the company has been selling 'Keventers Ice Creams' as a separate listing on food delivery platforms, Zomato and Swiggy. The retailer is also working on developing a model to deliver ice cream customer packs in a traditional FMCG format.
Online brings about 40-45 per cent of the company's total sales with offline dominating the majority. Sharing its retail strategy, Aman Arora, co-founder and CMO of the company said that the brand aims to go aggressive on its offline expansion by opening 45 stores in the current financial year.
These stores will be a mix of kiosks which are opened in food courts and malls and dine-in outlets opened on high streets. Keventers aims to triple its store count in the next 3-4 years.
The company spends about 20-24 per cent of its budget on store expansion, said Arora noting that the allocation may increase due to rapid expansion plans. Last year in October, Jubilant picked a minority stake in Keventers. Dalmia said that the funds raised under this partnership are enough to support the brand's expansion plans for the next 4-5 years.