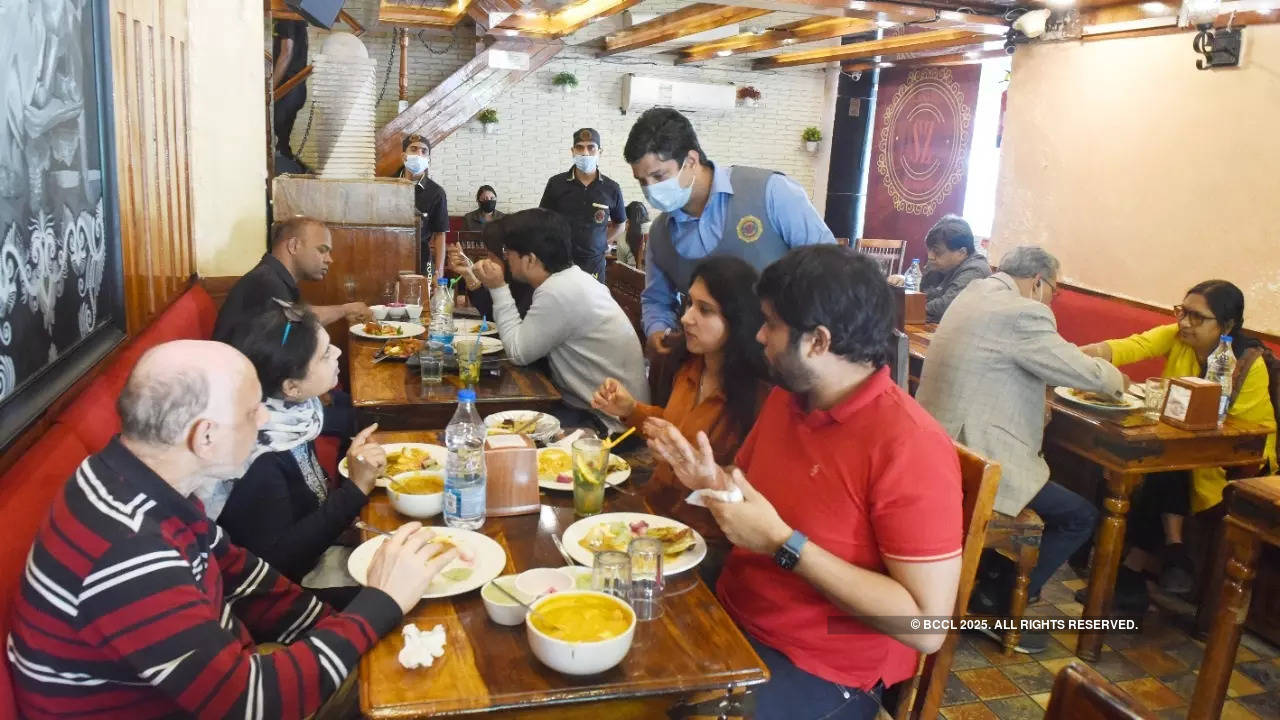 Dining out is set to get costlier very soon. Ever since city
restaurants
became fully operational, they have been facing one challenge after another. The food and beverage industry already incurred huge losses during the
pandemic
. Now, with the hike in prices of fuel and other raw materials, the production cost has gone up even further, which is compelling the restaurant owners to reconsider the prices on the menus to keep their business running.
We have no option but to increase the prices
Though the night curfew has been lifted and there's a considerable rise in footfall, restaurant owners claim that they are hardly making any profits. Sudesh Poddar, president of Hotel and Restaurants Association of Eastern India and owner of four restaurants, said, "The prices of vegetables, poultry, cooking oil and gas, petroleum products have gone up in the past few weeks. It is becoming impossible for us to continue operating at the same rates, as the cost of production has increased drastically."
"We will soon have a meeting with our executive managing committee members and stakeholders from the industry to discuss the quantum of increase in the menu rates. A few restaurant owners have already increased the prices of food items, as bearing the huge cost of production is not easy. We are planning to increase the prices by 7% to 15% at our restaurants," informed Sudesh.Echoing Sudesh's sentiments, Anirban Sengupta, secretary of the National Restaurant Association of India, Kolkata Chapter, and owner of a restaurant cum lounge, shared, "To keep our business running, we have no other option but to increase the food prices on the menu. Added to that, we also have to pay salaries, taxes and electricity bills. Now, people are gradually going back to their old salary structures and things are getting back to normal in all sectors. So, I think, customers would understand our problems and support us after we revise the prices in August or September."
Sohon Saha, owner of a lounge club, also feels that the gross operational expenses have gone up because of the hike in prices of food ingredients and fuel. Now, they have no other way but to increase the price of food items on the menu. "To keep our operational expenses under control, we'll increase the price of food items by 10% to 15% in a month or two. We are just surviving now, but are miles away from making profits," said Sohon.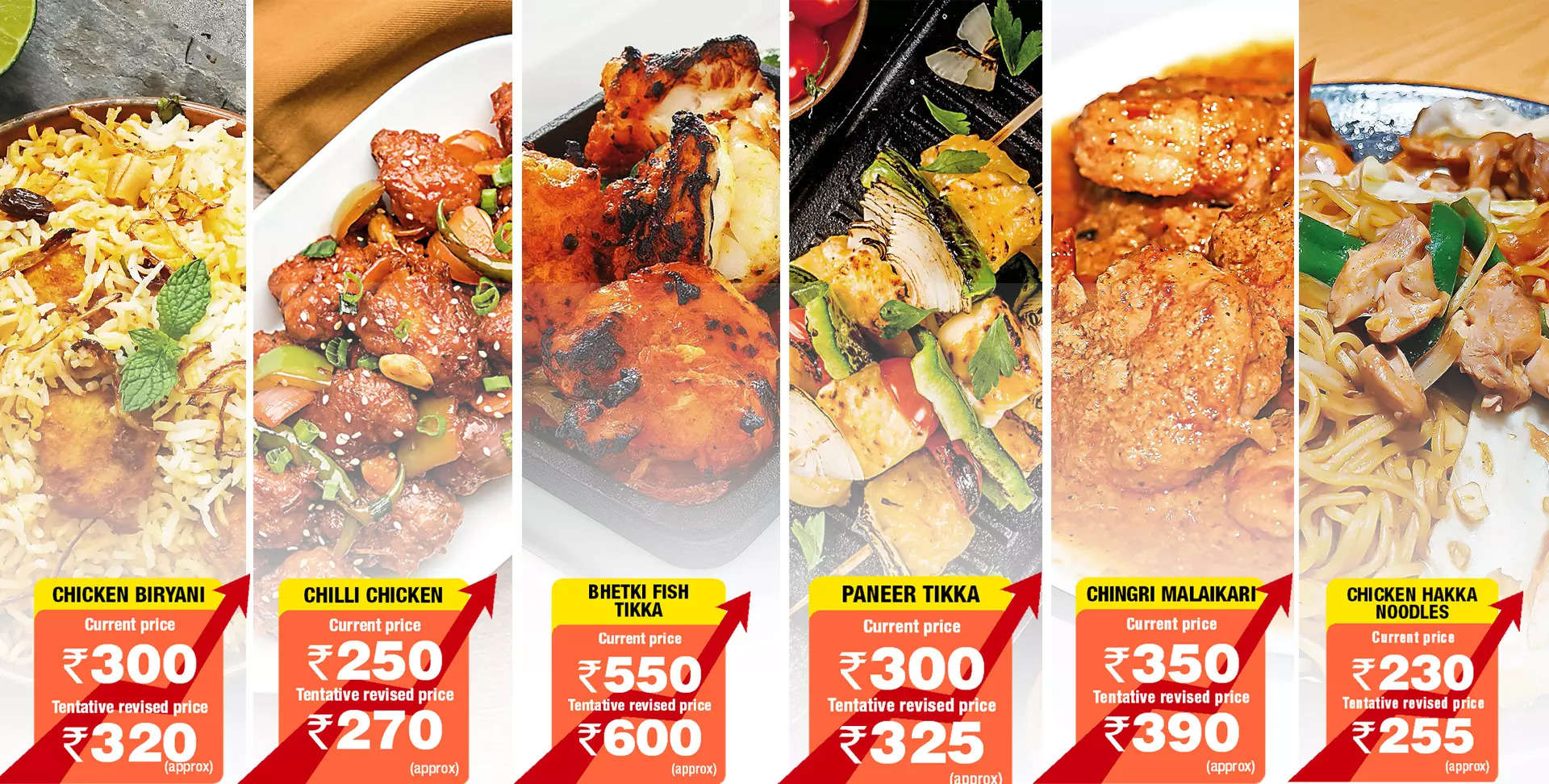 Indirect pressure on management to increase salaries

Samarendra Mukherjee, owner of a chain of restaurants with nine outlets, informed that the consumer food price inflation in India has nearly doubled since March 2021. He added, "The fuel price hike has been the last nail in the coffin. There is an indirect pressure on the management to revise the remuneration of the staff members after two years of the pandemic. To combat the increase in production cost and to maintain the renewed staff salary, we are reworking the food menu prices, which will be implemented in July. We are looking at an 8% to 10% increase in menu prices to make up for the losses."
Price hike only on select food items
However, keeping in mind the inconvenience of their customers, a few restaurant owners have decided to increase the prices of only select items on the menu. Rajiv Ghai, owner of two restaurants in Kolkata, is not increasing the price of all food items percentage-wise, but only a few items that are incurring higher production costs. "At present, we are calculating various options. We have decided to increase the price of only select items, as we still want people to drop by at our restaurants," explained Rajiv.
Swastik Nag, owner of a restopub, also shared a similar opinion. "We've no choice but to increase prices of mutton, seafood, fish and chicken dishes, as these have become more expensive after the fuel price hike. We also have to increase the salaries of our staff this year. We can't bear all these extra expenses if we don't increase the prices of a few food items. It is a matter of our survival now," said Swastik.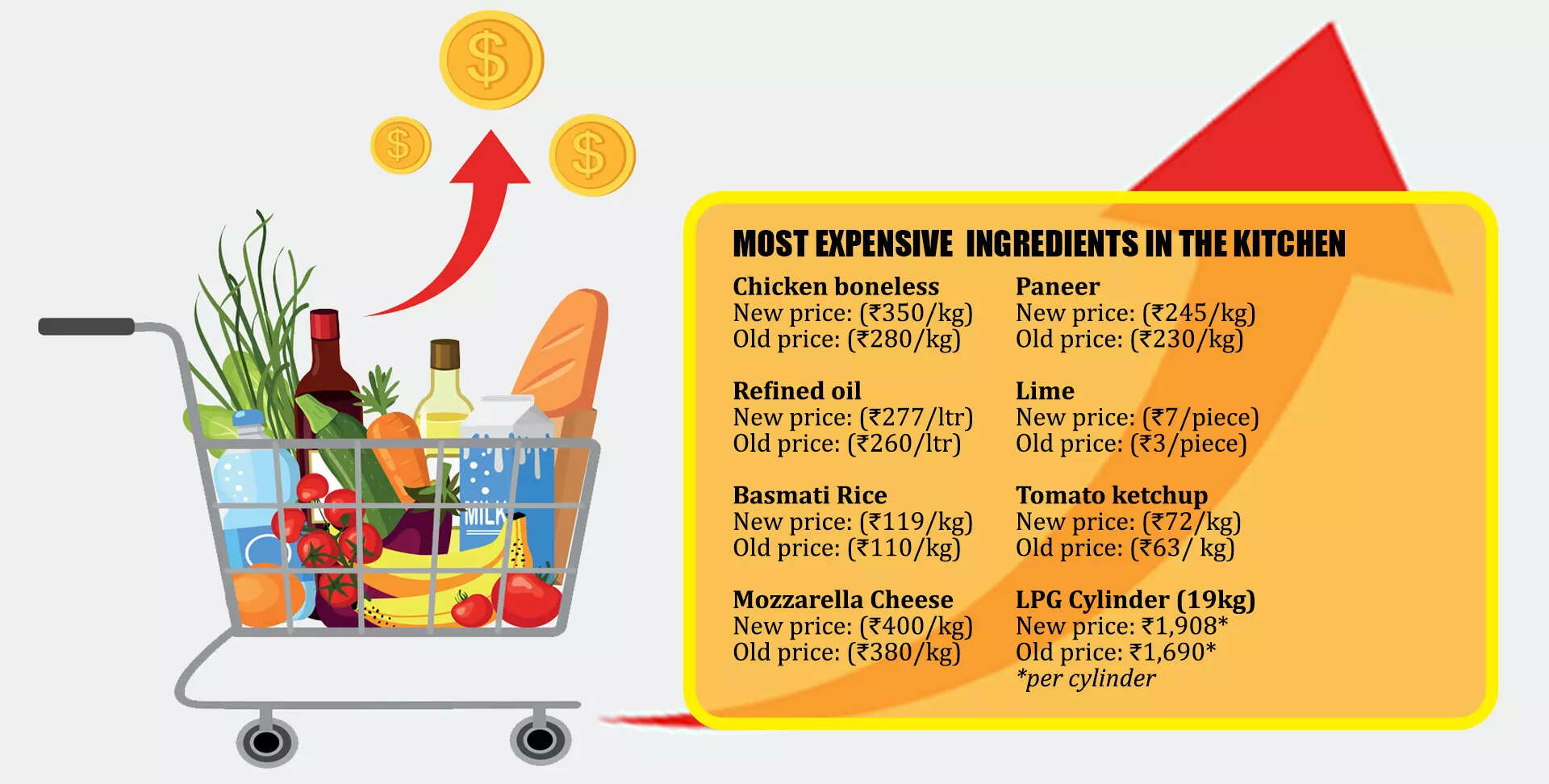 Even packaging rates have gone up: Anirban Sengupta, Secretary, National Restaurant Association Of India, Kolkata chapter
The consumer food price inflation in India has increased by 1.5 times as compared to last year. It touched 7.68% in March 2022 while it was 4.87% in March 2021. Obviously, there is the pressure. Not only the food costs, even packaging rates have gone up considerably at restaurants. For example, a box of tissues that cost Rs 10 in March is now priced at Rs 14. A roll of aluminum foil, which was priced at Rs 190, now costs Rs 280.