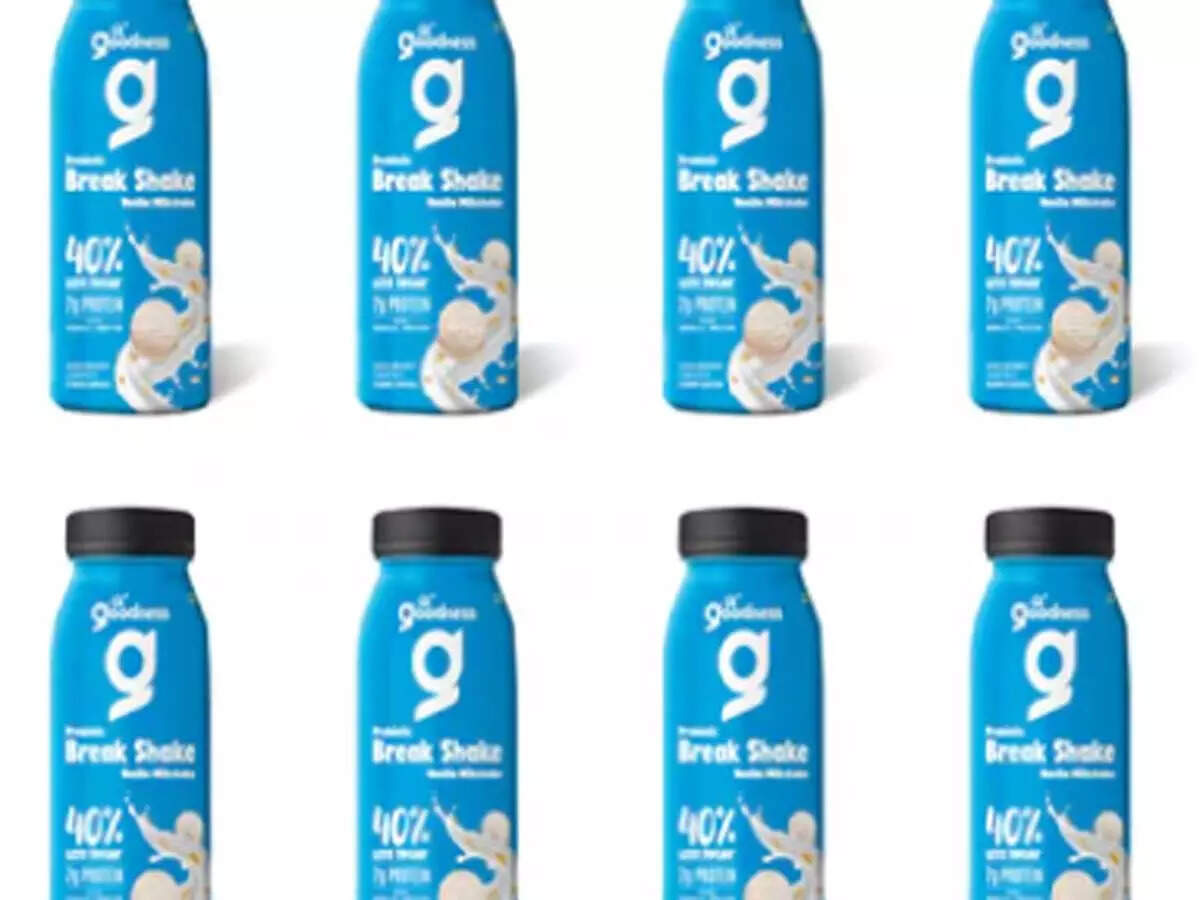 Food and nutrition brand Lil' Goodness has launched India's first ready-to-serve
prebiotic milkshake
–
Prebiotic Break Shake
. With the goodness of natural milk proteins, oats, natural prebiotic fibres and 40% lower added sugar, the Prebiotic Break Shake is available in two popular flavours – vanilla and chocolate.
Prebiotic Break Shake is presently available in Mumbai, Delhi, Hyderabad, Bengaluru, Surat and Rajkot across online and offline retail formats. Lil' Goodness has plans to enhance the retail footprint of Prebiotic Break Shake to Madhya Pradesh, Telengana, AP, and Maharashtra and select North eastern states. The company is also further strengthening its digital engagement programs with consumers to create awareness on gut health, cognitive health and its correlation with healthier indulgences.
Priced at Rs 59 for 200 ml, this first-of-its-kind milkshake is available across all distribution channels including e-commerce delivery service of Lil' Goodness, online marketplaces, online grocery delivery services, modern retail stores, departmental stores and kirana stores in key cities.
With oats, Vitamin A and Vitamin D key nutrients such as magnesium, potassium, iron and zinc, Prebiotic Break Shake from Lil' Goodness is set to emerge as a popular healthy indulgence. In addition, it comes with a long shelf life at normal temperature without any added preservatives.
While commenting on the launch of Prebiotic Break Shake, Harshavardhan S, Founder, Lil' Goodness said, "The launch of the first prebiotic milkshake in India is a part of our vision to transform healthy indulgences for kids and adults through healthier, better for you options while minimising the use of artificial ingredients. Gut health and micro nutrient fortification at affordable price points is of prime importance to us. Our market research indicated a significant opportunity in the breakfast segment, especially in beverages. With schools and offices reopening, we wanted to create a product that met the need of a healthy, convenient on the go beverage snack. We leveraged market insights to identify the most preferred flavors and the ideal price points. What makes it even more special is that its irresistible flavours offer growing kids the goodness of milk, thus addressing essential nutrition deficiency among children. For milkshake aficionados and health and wellness seekers in general, Prebiotic Break Shake as a part of breakfast means a refreshing start to the day. We have plans to add more yummy flavours to the product range to inspire people to get their breakfast and snacks right. Our digital reach now covers at least 14,000 pin codes in India We have seen great interest from offline channel partners across the country for the prebiotic Breakshake based on their online purchase experience."