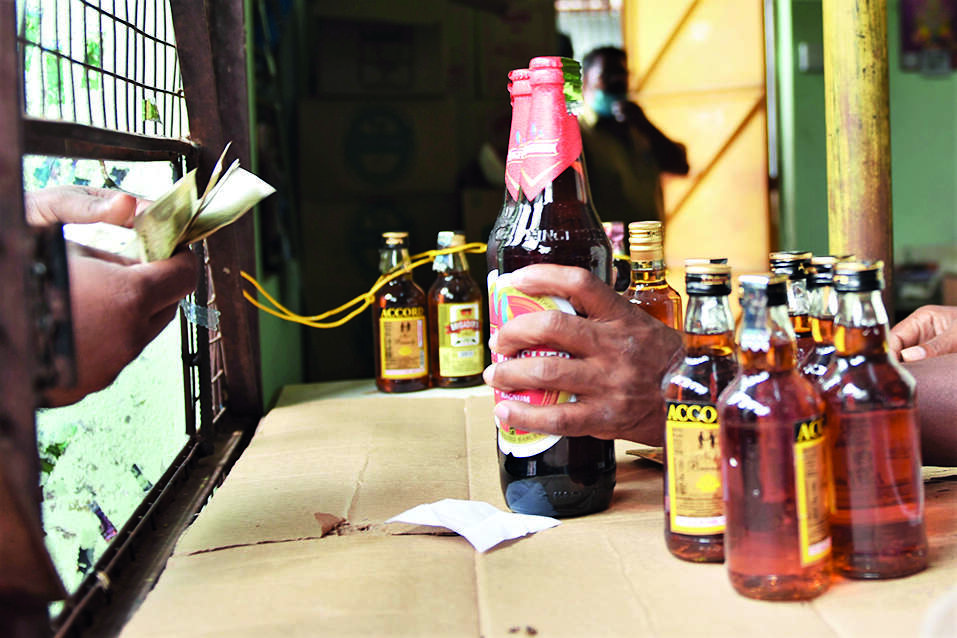 AHMEDABAD: In dry Gujarat, permit liquor has begun flowing again. Permit liquor shops have finally emerged from the shadow of Covid-19, with sales growing by at least 30% from last year.
Driven by tourists, revenues of permit liquor stores from visitor and tourist permits have risen fourfold in one year.
"Several permit holders who were senior citizens died during Covid. Renewals of permits had also slowed down. This coupled with almost-nil tourist movement had massively reduced sales at permit shops. This year, with tourists and visitor permits returning, sales have improved," said the owner of a permit liquor shop in the city.
Industry estimates show the average liquor store clocks a turnover of Rs 50 lakh a month. Of this, 60% comes from spirits i.e. scotch, whiskey, vodka, rum, brandy and gin and 40% is from wine and beer.
Liquor stores are expecting sales to surpass pre-Covid levels by December. Procurement has grown by at least 35% in November and will rise further till February, permit shop owners say. Ahmedabad alone has 10-15 permit liquor stores.
"We expect an increase in tourist and NRI movement in the next two months due to the wedding and NRI seasons in addition to a few events in the city. Consequently, sales will grow," said a source.
Permit shop owners say wine consumption has risen significantly and thus their procurement of wine has gone up.
"Till five years ago, wine consumption was driven by health permit holders or a select few tourists. With greater exposure, people have cultivated a taste and preference for wine. This shows in wine sales growing by 30% in these five years," said another permit shop owner.
The consumption of premium liquor is also increasing in Gujarat. "More young professionals from other states and foreign nationals are coming to Gujarat, and exposure to premium brands and imported liquor has increased as has consumption. In the winter, sales of premium liquors such as aged scotch, single malts and premium wines, which cost a minimum of Rs 10,000 a bottle, tends to increase by 20%," said a permit shop owner.