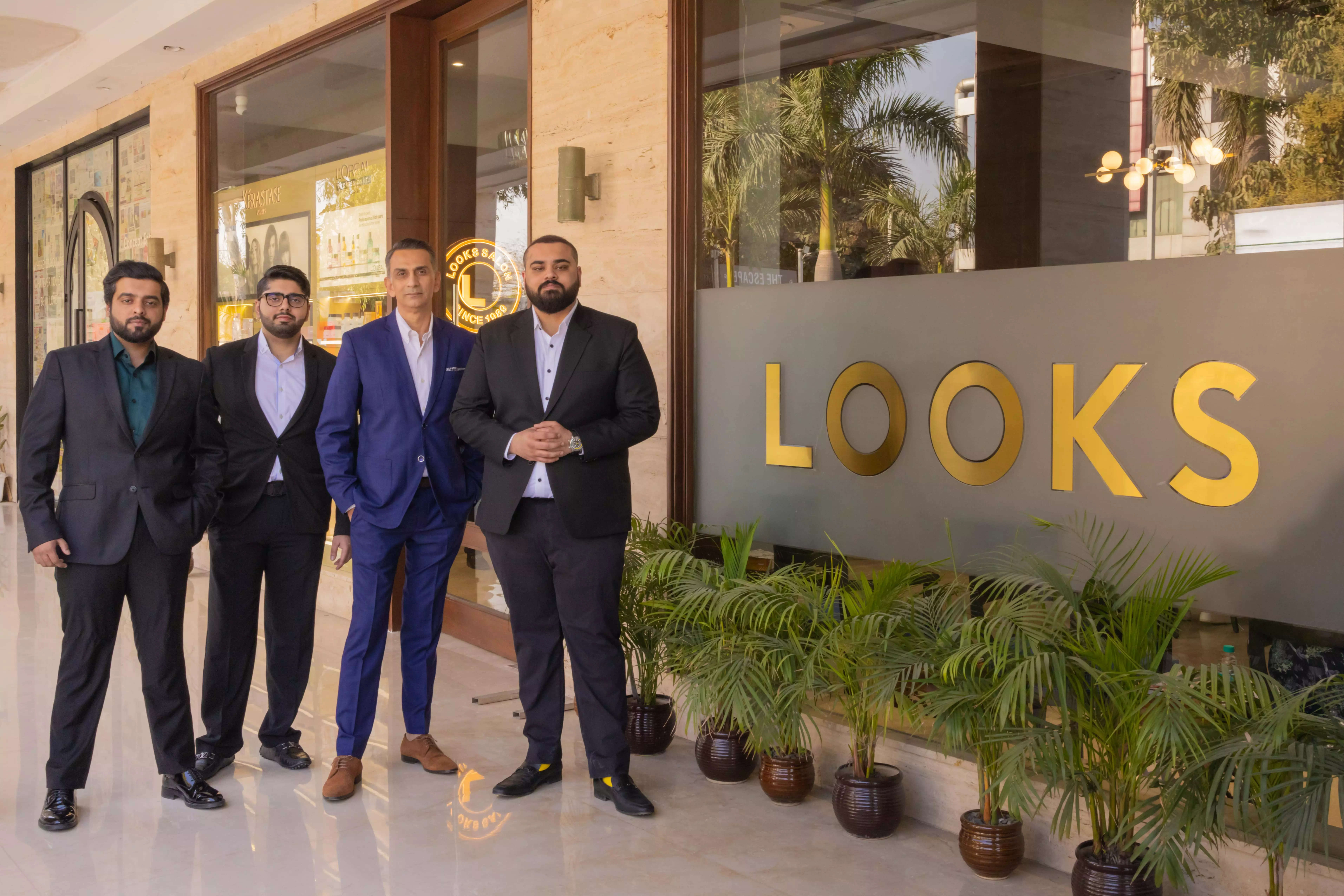 Looks Salon has appointed Samir Srivastav as chief executive officer. In his new role, he will lead the group business and drive the growth strategy, emphasising the emerging regions of West, East, and South India and building the company's global presence through focused approaches to scale it to greater heights, he told ETRetail in an exclusive interview.
In addition, he will play a pivotal role in mentoring the directors – Samay Dutta, Sabhya Dutta, and Shivam Dutta and will help them in augmenting the growth path.
Currently, Sandeep Dutta is the director – finance, Sabhya Dutta is the director – franchise & partner operations in India and international geographies and Shivam Dutta is the director – The Salon Factory, which is the private label business of Looks.
Samir Srivastav is an industry veteran with 22 years of work experience; his last successful stint was as the CEO of Jean-Claude Biguine Salon and Spa (JCB Chain of Salons). He has also worked in various leadership roles with brands such as VLCC Health Care Limited, Kaya Skin Clinic, and Marico.
"In my current role at Looks Salon, I plan to elevate the brand's presence and offer bespoke services across markets in India and globally," Samir Srivastav, CEO, Looks Salon India said.
He will be expanding the brand in the Indian sub-continent, Southeast Asia, and the Middle East, thus offering brand familiarity to the Indian diaspora in these markets.
"As a part of its growth strategy, Looks Salon also plans to tap into the rapidly growing beauty industry and male grooming segment and harness its full potential with Looks Barber Shop – one of its kind male grooming services salon. Yet another expansion on the cards is The Salon Factory, where we plan to create a skincare, & body care range of products and other essential beauty accessories under the banner," he stated.
Sanjay Dutta started the Looks journey in 1989 and currently, the brand has 191 outlets spread across 51 cities, and 50 more are in the pipeline. With the aim of becoming India's largest luxury salon with 500 salons by the end of 2026, it intends to introduce luxury hair and beauty services to its Indian consumers through salon formats with international brands.
"We want to build the luxury model further because that is where really the profitability lies," he said.
Apart from this, Looks is also tying up with Redken – an American styling brand, and is planning to open exclusive Looks-Redken salons in Mumbai over the next 2-3 months.
"To cater to the rising demand for aesthetic services and advanced treatments, we are experimenting with one more business vertical called Looks Aesthetics," he further stated.
The company, which is planning to invest Rs-150-200 crore over the next two years to aid the expansion plans, is expecting Rs 140-150 crore in the topline at the company level by the end of this year and Rs 40 crore from the franchise and salon business.
"We expect the business of existing salons to grow by 15-20 per cent next year as we are seeing very strong consumption patterns. The new 50 salons that we are adding should add Rs 30-35 crore. So for the next year, we are looking at almost Rs 220 crore turnover," he concluded.