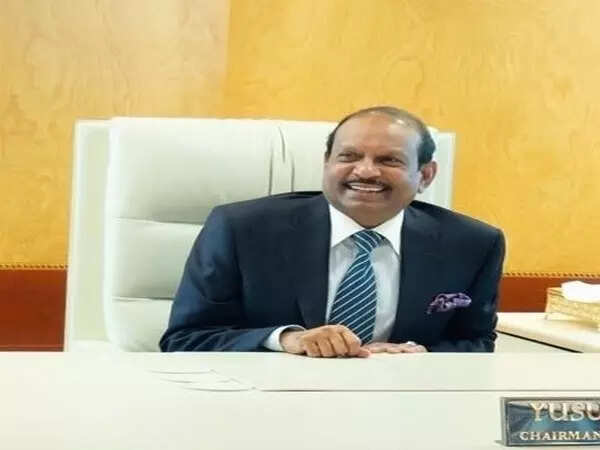 New Delhi: Chairman and Managing Director of LuLu Group International Yusuff Ali on Monday said his group is going to set up two large shopping malls in India – Ahmedabad and Chennai.
Speaking to ANI, Ali said, "We are going to construct one of the largest shopping malls in Ahmedabad and Chennai and we are opening our shopping mall in Hyderabad end of this month. Also we are going to different states for shopping malls and food processing."
Hyderabad will be the sixth city after Kochi, Thiruvananthapuram, Bengaluru, Lucknow, and Coimbatore where the group has its shopping mall presence.
Lulu Group, headquartered in Abu Dhabi, UAE, has been known as a trendsetter in the retail industry in the Middle East and North Africa region. It operates over 250 hypermarkets and supermarkets and is immensely popular with discerning shoppers across the GCC, Egypt, India, Indonesia, and Malaysia.
Speaking on the sidelines of an event where over two dozen Memoranda of Understanding were signed between India and Saudi Arabia companies, ranging from Information Technology, agriculture, pharmaceuticals, petrochemicals, and human resources, among other sectors, he said the relationship between India and Saudi Arabia will increase as it is historical.
"A lot of liberalization happened and ease of doing business happened… A lot of restrictions are removed by the Prime Minister and the government. We are very thankful to him," Ali said.
The signing of the MoUs happened as Saudi Arabian Prime Minister and Crown Prince Mohammed bin Salman Al Saud began his State visit after having participated in the G20 Summit in New Delhi. The Saudi Crown Prince arrived in Delhi on a three-day visit on Saturday and stayed back after the G20 Summit for his state visit.
"So this historical visit has further strengthened the bilateral commercial and the leadership relation," the Lulu Group chief told ANI.
On India's G20 presidency, Ali said, "India is a global leader and we should congratulate our prime minister Narendra Modi ji for his hard work and bringing all the leaders here. And India's tradition, India's culture also showed to the great leaders of different countries."
Lulu Group employs more than 65,000- plus strong workforce from 42 different nations and has an annual turnover of USD 8 billion globally. (ANI)