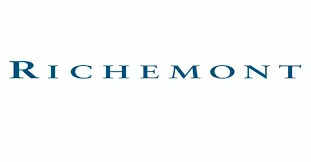 Cartier jewellery maker Richemont missed market forecasts during its latest quarter as the resurgence of COVID-19 in China hit sales there, highlighting the country's importance for the luxury sector.
Richemont's sales plunged by nearly a quarter in mainland China as customers stayed away from shops and a lack of staff led to temporary closures and shorter opening hours at its luxury boutiques, the Geneva-based company said on Wednesday.
China has been a main driver of an explosion in demand for Swiss watches, jewellery and accessories in recent years.
British luxury brand Burberry said on Wednesday that its like-for-like sales growth slowed sharply to 1% in the quarter to end-December as COVID-19-related disruption in mainland China offset a stronger performance in Europe.
Luxury rivals LVMH, Kering and Swatch are due to report their figures in the coming weeks.
"The sector will very much depend on what the Chinese do in FY23," said Bernstein analyst Luca Solca.
"The Chinese may embrace the same YOLO ("you only live once") attitude western consumers have adopted, and they will be able to travel again and find cheaper prices in Europe.
"This will create a 'growth relay', where Chinese consumers take the luxury-spend growth torch from western consumers, as these moderate their spend growth, sobering up from the past pandemic euphoria."
Richemont, whose other brands include Swiss watchmakers IWC and Jaeger-LeCoultre, has been seeing strong sales growth in Europe, the Middle East and Japan, particularly for jewellery.
Sales in all three regions rose sharply during the three months to the end of December, driven by strong demand from local consumers and tourists returning after the pandemic, the company said.
American tourists in particular took advantage of the stronger dollar to buy outside the United States, it said.
Overall, Richemont's sales rose 8% to 5.4 billion euros ($5.82 billion) in the three months to the end of December, up from 4.98 billion euros a year earlier.
The figure missed the 5.67 billion euros forecast by analysts. When currency movements were excluded, the company's sales increased by 5%.
But the mainland Chinese market – which accounts for about a fifth of the group's sales, according to Zuercher Kantonalbank estimates – struggled with sales down 24% in constant currency terms.
With the COVID wave having peaked in major Chinese cities, stores are reopening and customer traffic rising, with expectations of a strong rebound before the Lunar New Year holidays, a Richemont spokesperson said on Wednesday.
The prospect of a pickup in Chinese sales meant analysts were not too worried by Richemont's quarterly miss.
"The impact from China is massive, but we see it as temporary," Bank Vontobel analyst Jean-Philippe Bertschy said.
"The catch-up from Chinese consumers will come as strong as sales decelerated in 3Q, as they were able to save money during the lockdowns."