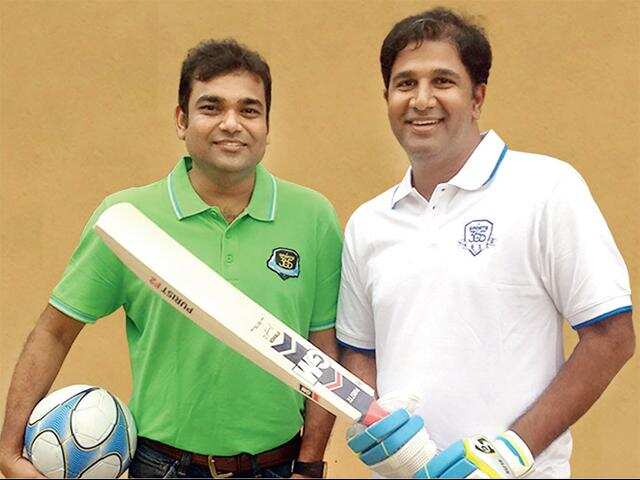 New Delhi: Sports365.in is in talks to raise up to $8 million (about Rs 53 crore) from a clutch of investors including its existing backer, United States-based Powerhouse Ventures, according to the top executive of the online retailer of sports and fitness products which counts former tennis player Mahesh Bhupathi among its founders and active directors.
"We are currently in advanced talks to raise $5-8 million in the next investment round which we hope to close in the coming four to eight weeks," said Aashutosh Chaudhari, co-founder and vice president of Sports365, without disclosing the names of the investors the company is talking to.
Chaudhari said the funding, as per the company's assessment, will be led by one main investor and include participation of the existing backers. "It all depends on how the final talks pan out," he said.
Powerhouse Ventures has already decided to participate in the fundraising to ensure that it retains its existing stake in the company, people familiar with the matter said.
Sports365 plans to use the funds to build technological capacities, launch its own private label and increase manpower.
"We want to invest a significant amount of this money to ramp up our technology infrastructure and capabilities. Currently we work on a very asset light technology model," said Chaudhari. "We are also planning to launch our own private label in fitness apparels and gears. We want our private label to be an important part of Sports365. The investment will also go in doubling the headcount of the team which is currently 75 people strong," he said.
Sports365 has so far raised about $1.5 million in two rounds of funding. The company had raised $1 million from Zolon Ventures and Powerhouse Ventures in its first round of fundraising.
The company, which started its operations in 2012 and clocked a turnover of Rs 4 crore in its first year, is expecting a turnover of Rs 35 crore in the current fiscal.
"The rate at which we are going we should end this financial year at around Rs 35 crore. Currently our target is to reach Rs 100 crore in revenue in the next two-three years," said Chaudhari.
Sports365 has brand ambassador relationships with cricketer Yuvraj Singh, squash player Deepika Pallikal and actor Lara Dutta, and works with professional sports franchises across leagues including Indian Super League, I-League and International Premier Tennis League, helping them with fan engagement through merchandising.
The company sells about 35,000 products across 150 brands and 50 sports on its platform.
It also has exclusive partnerships with sports brands such as Callaway, Nike Golf, Christy and Hero Cycles to maximise their retail presence in India.