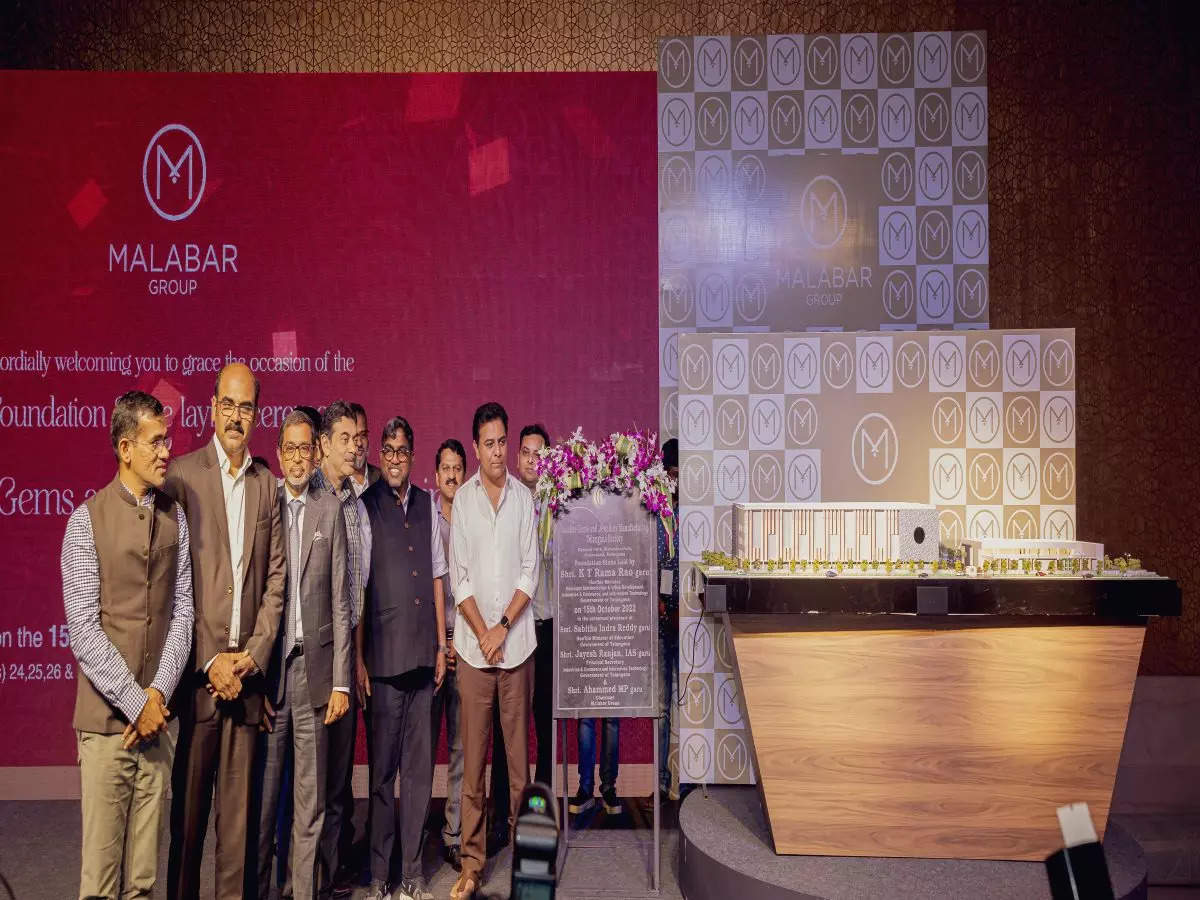 New Delhi: Malabar Gold & Diamonds, one of the largest jewellery retailers in the country, on Saturday said it laid the foundation of its largest manufacturing unit in Telangana and will invest Rs 750 crore to set up this facility and a refinery.
It will be built on 2.3 lakh square feet area at General Park, Maheshwaram in Rangareddy District.
According to the company, it will have the capacity to manufacture 10 tonnes gold jewellery and 1.5 lakh carats of diamond jewellery annually. Its refinery will have an annual gold refining capacity of 180 tonnes.
It is also said to have a skill development centre, design studio, R&D centre along with accommodation facility for the employees and also an automated warehousing facility.
The facility is expected to generate about 2750 jobs. Malabar Gold has 17 retail showrooms in Telangana employing more than 1000 people. It also has plans to further expand its retail presence in the state.
The jewellery retailer has plans to launch 97 showrooms – 60 across India and 37 overseas in FY23. The goal is to take the showroom tally to 373 by March 2023 with a presence in 13 countries. The expansion plan is in line with its aim to become the world's largest retailer with a 2.5 times growth in revenue to over Rs 75,000 crore by FY25.
On the foundation stone laying ceremony, Malabar Group Chairman Ahammed MP said, "The soon-to-be operational manufacturing unit in Telangana will further strengthen our manufacturing capabilities apart from our retail expansion drive. We are grateful to the Government of Telangana for extending all possible support in quick succession to help us set up the manufacturing unit in Maheshwaram."
Malabar Gold & Diamonds presently has more than 280 showrooms across 10 countries including India, the GCC (the UAE, Kuwait, Bahrain, Oman, Qatar and Saudi Arabia), Malaysia, Singapore and the US.
The privately held company said it has a large investor base of over 4,000 and of them, over 400 are its own employees. It has 5 manufacturing units in Qatar, Dubai, Sharjah and Bahrain and 9 in India and the locations of those units are Mumbai, Kolkata, Hyderabad, Bengaluru, Coimbatore, Kozhikode and Thrissur.