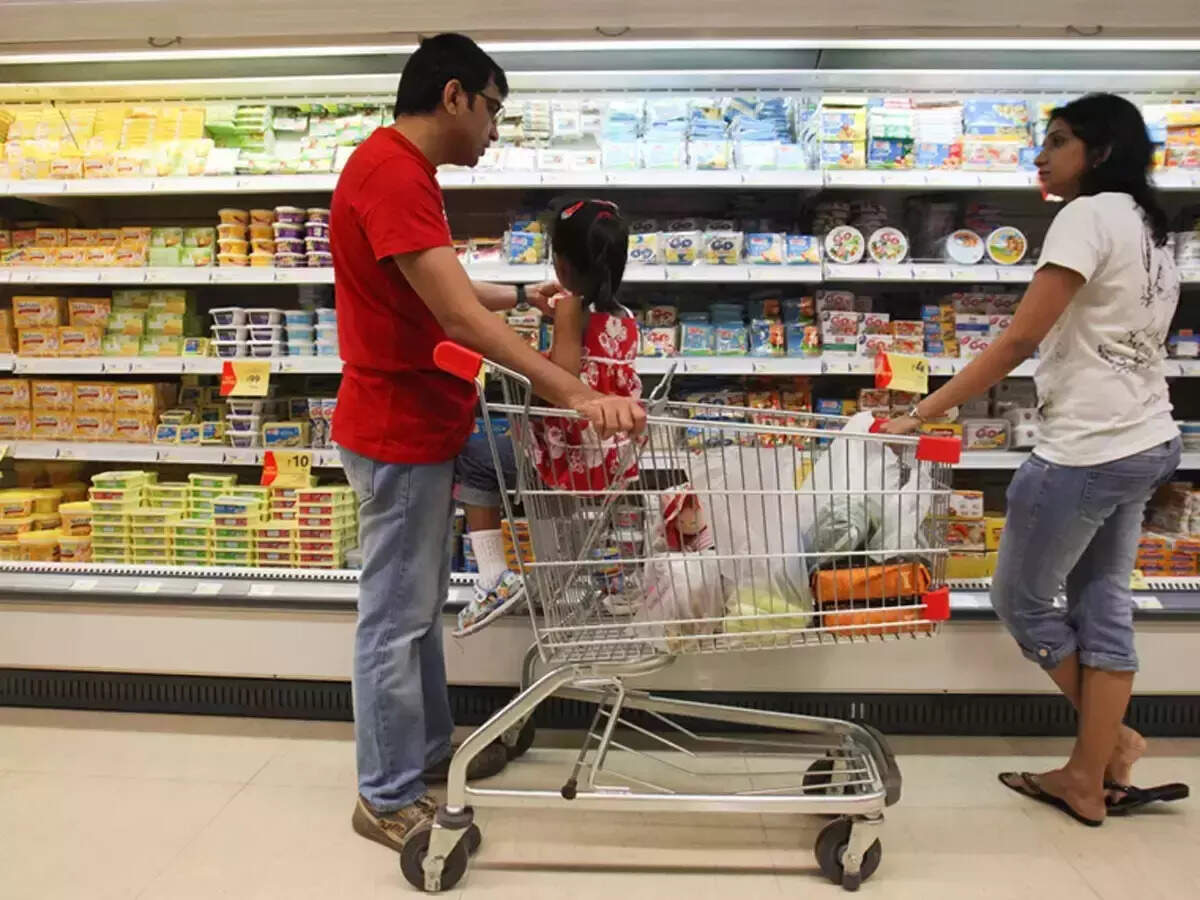 About two-thirds of shopping for groceries and daily essentials are done by men in the country, contradicting the notion that women typically buy household products from neighbourhood stores, according to a study by Kirana Club, which has one million kirana stores in its network. However, four states — Maharashtra, Gujarat, Himachal Pradesh and Uttarakhand — were exceptions, with women accounting for half the shopping visits.
Uttar Pradesh, Madhya Pradesh, Rajasthan and Bihar have the highest percentage of male shoppers, according to the data — 56-69%. By considering the cultural context, fast-moving consumer goods (FMCG) companies can better meet needs and preferences in different states, experts said. "Upon a quick comparison with the female literacy rate, a clear correlation emerges," said Anshul Gupta, founder of Kirana Club.
"In states, where men typically have more control over out door activities, it is likely that they also play a dominant role in grocery shopping." Understanding these regional dynamics is crucial for FMCG companies as they develop marketing strategies and product offerings tailored to effectively engage consumers in these areas, he said.
In India, kiranawallahs or local grocers account for three-fourths of FMCG sales, and most companies have been trying to increase direct reach. Despite most men buying FMCG products, women typically dictate and influence the shopping list, making them key target consumers, said companies.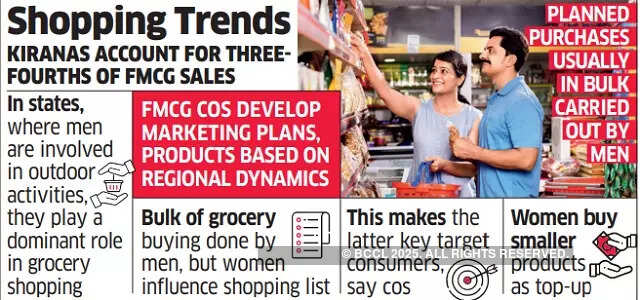 "While our target consumers are predominantly women, we also focus on men consumers in our advertising and communication on general entertainment channels," said Krishnarao Buddha, senior category head at Parle Products. "In addition, we find that men tend to digress a bit from the list and look for budget-friendly items and are also tapped more for impulse categories such as snacking.
To stock kirana shelves, most companies have been relying on visits from sales reps to take orders. This is now being replaced with technology. During the pandemic, most companies including Hindustan Unilever, ITC and Marico launched their internal ordering apps and have since onboarded millions of mom-and-pop stores to the platforms.
For instance, HUL's Shikhar app now has 600,000 retailers on the platform, where it can push sales and also influence buying decisions through offers and promotions.
Experts said the shopping behaviour of both genders is also guided by shopping occasions. "If there is a planned purchase which is usually in bulk and has heavier items, men typically shop and carry the products home while women buy smaller products as top-up throughout the month," said Koteshwar LN, business head at Flipkart Wholesale, an online B2B marketplace of the ecommerce platform.
"Also, shopkeepers play a crucial role in influencing buying decisions by suggesting products either from price or quality standpoint irrespective of which gender is buying.