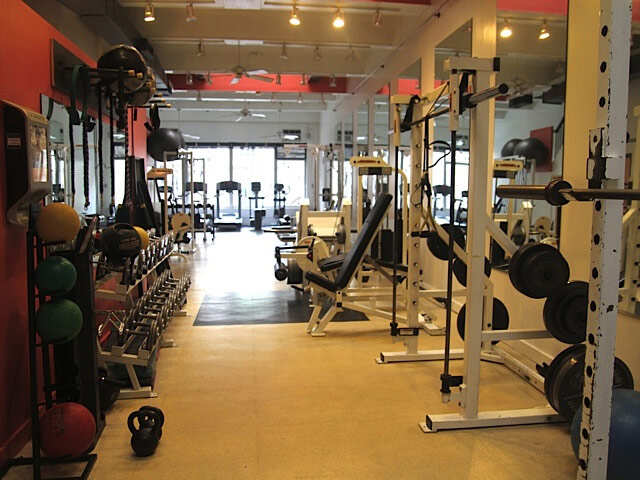 HYDERABAD
: Health and
fitness
startup
CureFit
, founded by
Mukesh Bansal
and Ankit Nagori, is looking to aggressively expand its
CultFit
fitness centres to at least 500 by 2020 and over 200 by next year-end, supported by $120 million funds raised recently.
Addressing journalists along with brand ambassador and investor Hrithik Roshan in Hyderabad on Saturday, Bansal said the two-year-old startup currently has 60 CultFit outlets across three cities of Bangalore, Gurgaon/Delhi and Hyderabad with over 100,000 customers. The firm is currently reporting a run rate of about Rs 25 crore a month.
Bansal said the startup has so far raised around $160 million and only less than 20% of the funds were utilised so far and the balance funds will be spent over the next few years towards developing fitness devices and technology platform, apart from expanding the footprint.
The startup has last month raised $120 million in its series C round of funding led by IDG Ventures, Accel Partners and Kalaari Capital with participation from Chiratae Ventures and Oaktree Capital.
"There are three broad buckets of investments. One is the technology platform where AI-based products and health fitness devices will be developed. We want to have a strong offline footprint across fitness, food, and mental health. The third is brand building," said Mukesh Bansal.
CureFit, which currently has 3 CultFit outlets in Hyderabad, is looking to set up 12 more fitness centres this year and take the total network to around 50 by next year-end.
"Hyderabad will be a huge market for us. The city has a potential for 100 centres in the long term," said Bansal, adding that their first kitchen in Hyderabad will go live next month and the second one by December. In all, CureFit plans to have at least 30 kitchens across the country by next year-end.
As regards pan India expansion, the health and fitness startup plans to spread to at least 6-7 cities by end of next year and to 15 cities by 2020. "We want to be a global company eventually when the time is right after sufficient penetration in India," said Bansal.
CureFit is also looking at rolling out its AI-based product by end of current year and launch its first health fitness device sometime early next year.