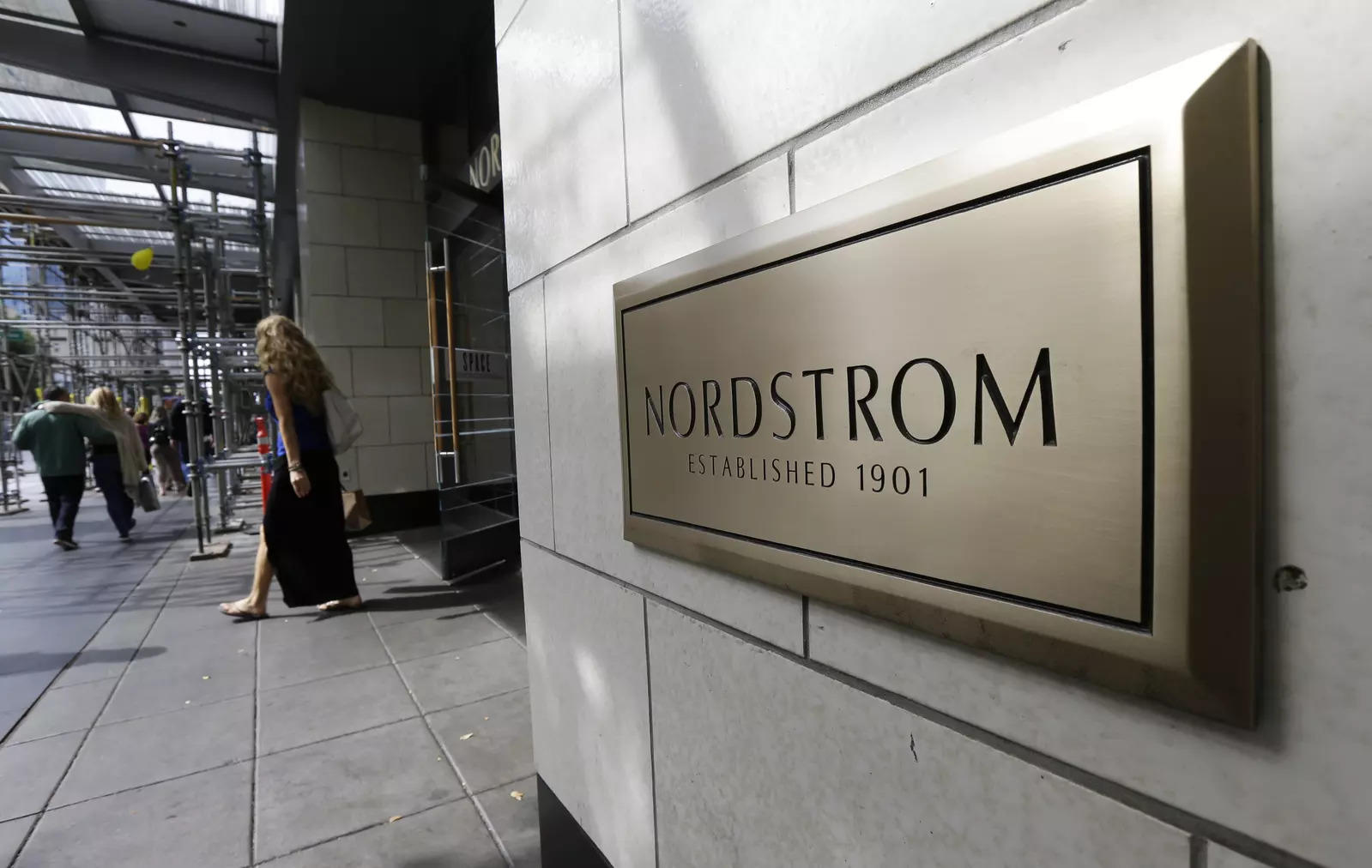 Nordstrom Inc said on Tuesday net sales at its eponymous retail stores fell 3.4% in its third quarter, and overall sales for the company slowed down in the past couple of months, "particularly in geographies with unseasonably warm weather."
The company also trimmed its net profit forecast for the fiscal year ending January 2023. Shares in the upmarket Seattle-based retailer fell about 9% in extended trading.
Nordstrom, like rival retailers, has been offering steep discounts to clear excess and outdated inventory, with the company expecting more promotions across the retail industry through the key holiday quarter.
The markdowns have hurt margins, as have rising raw material and labor costs, and supply chain disruptions.
Chief Executive Erik Nordstrom said Nordstrom was clearing excess stockpiles to exit the year with healthy inventory levels, as the company girds against a downturn that had "impacted all customer segments, with outsized impact in the lowest income groups."
He also said sales had improved in the last two weeks.
Some customers were waiting until closer to Christmas to make their purchases, the company said.
"Nordstrom is looking to utilize promotions to work their way through inventory, just as the rest of the sector is," said Simeon Siegel, senior analyst at BMO Capital Markets.
In the third quarter, sales in its off-price division – Nordstrom Rack – fell 2%. Total revenue fell 2.4% to $3.55 billion, but beat analysts' expectations of $3.47 billion, according to Refinitiv data.
The company reported a net loss of $20 million, or 13 cents per share, for the quarter ended Oct. 29, compared with a profit of $64 million, or 39 cents per share, a year earlier. The quarter included a supply chain technology-related asset impairment charge.
Nordstrom's adjusted earnings of 20 cents per share topped estimates of 13 cents. It expects an annual profit of $2.13 and $2.43, excluding share repurchase activity, trimmed from $2.45 to $2.75 previously.