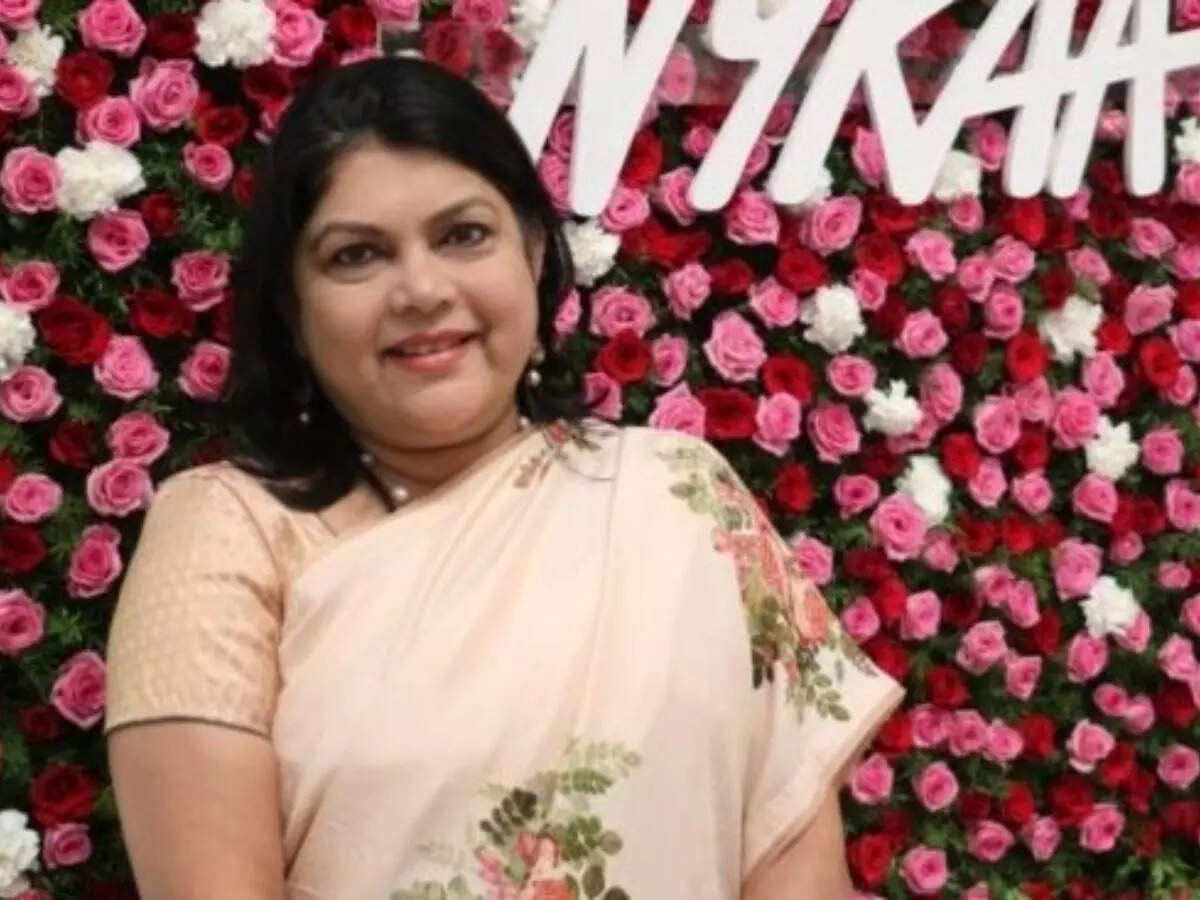 Bengaluru
:
Nykaa
would have benefited from having a tech-savvy cofounder in its early days, according to its founder
Falguni Nayar
.
"If I were to start again I would definitely have a tech person as a cofounder," she said. "It would have saved me a lot of early-stage hassle and allowed better acceleration in the early years for sure." Nayar, who took Nykaa public in November 2021, admitted that the company was a late bloomer on the tech front.
She was speaking to Deep Kalra, founder and executive chairman, MakeMyTrip India, at the TiEcon Delhi-NCR's Unstoppable India, a virtual two-day conclave for business leaders and entrepreneurs.
Even as ecommerce players build multiple platforms to cater to different sets of customers, Nayar said her company does not see much difference in consumption patterns between users in metro cities and those in the rest of India.
"I personally feel that consumption across metros and tier-I is affected by income levels. Tier-1 cities are composed of many pockets of high income and low income," she said. "To my surprise, many smaller cities in India have purchasing power that is very varied. There are all income levels in smaller cities."
She said that pockets of prosperity are everywhere and that customer knowledge is more uniform. "There is a lot of exposure to global phenomena (for people in Tier-2 and Tier-3 towns)," said Nayar.
"You take any phenomenon – clean beauty or natural beauty, for instance. None of them is an urban-only phenomenon. You find acceptance across the country," she added.
Nykaa had a blockbuster IPO in November, raising more than Rs 5,000 crore, but its stock has fallen amid a wider rout of technology firms globally. Nykaa, which debuted at a share price of Rs 2,205, saw this fall to Rs 1,291 by the end of February, before rising again to above Rs 1,500 at the beginning of March.
Nayar said Covid-19 posed the biggest threat to Nykaa's business and they had to make some tough decisions to steady the ship. "We were looking at Rs 42 crores crore in losses in April (2021), when Nykaa had never faced more than a Rs 25 crore loss in a full year," she said. "We brought down our marketing costs, which comprise 5.6% of our revenue, by half."
In the third quarter of FY22, Nykaa's revenues rose 36% to Rs 1,098 crore, while its profits dropped 59% to Rs 28 crore.