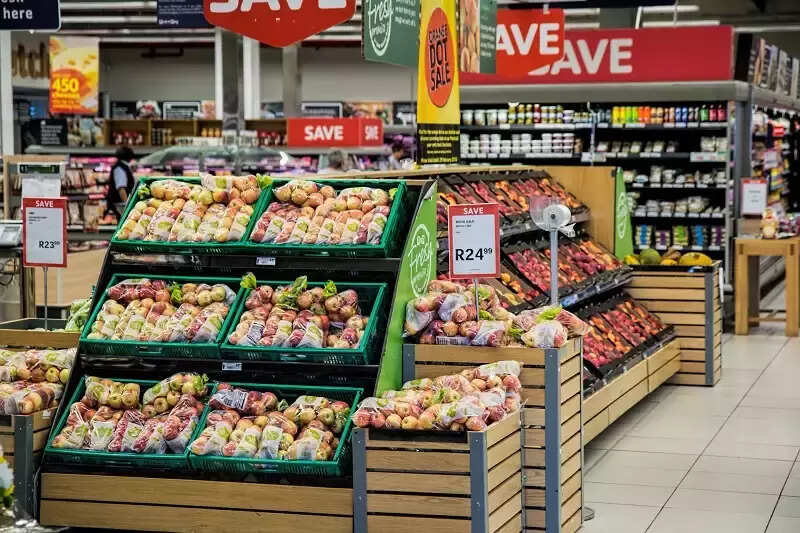 LONDON: British online supermarket Ocado Retail warned it wouldn't return to profit until the second half of its financial year as even its typically more affluent shoppers feel the squeeze from higher inflation and energy bills.
The business, a 50/50 joint venture between Ocado Group and Marks & Spencer, said on Tuesday its customers were cutting back on the number of items they buy and shopping less frequently, with rivals highlighting that more people are also choosing to buy in store rather than online.
Ocado Retail forecast "mid-single digit" revenue growth for its 2022-23 fiscal year, with core earnings (EBITDA) likely negative in the first half, but improving in the second for a "marginally positive" outcome over the full year.
Its shares were down 7% in morning trading, extending losses over the last year to 48%.
"We struggle to see how this performance is a strong endorsement of the Ocado business model around the world, given the UK is supposed to be the crown jewels," said Shore Capital analyst Clive Black.
Ocado Group's 6.7 billion pound ($8.2 billion) market capitalisation has been driven by technology partnership deals with overseas food retailers.
Online grocery in Britain more than doubled during the pandemic, peaking at 16% of the overall food retail market. Its share was 11.6% in December, according to researchers Kantar.
Ocado Retail said its sales rose 0.3% to 549.4 million pounds in its fourth quarter to Nov. 27 and were up 15% over the five days before Christmas.
But the joint venture's average basket value was down 1.3% in the quarter to 117 pounds, as a 7.6% rise in average selling prices was offset by a 8.3% fall in average items per basket.
Its average orders per week in the fourth quarter were 382,000, up 1.9% year-on-year.
That reflected 940,000 active customers at the end of the quarter, up 12.9% year-on-year, offset by reduced frequency in customer shopping.
Ocado Retail's revenue was down 3.8% at 2.2 billion pounds for its full 2021-22 year, with EBITDA forecast at close to break even, in line with guidance.
The opening of four new robotic warehouses, or Customer Fulfilment Centres (CFCs) as Ocado calls them, since the beginning of 2021 will ultimately bring total capacity for Ocado Retail to around 600,000 orders per week, underpinning revenue growth to 3.9 billion pounds.
While during the pandemic Ocado didn't have enough capacity to meet consumer demand, it currently has surplus capacity, which represents a cost to the business in the short term.
In November, Ocado Retail said it had "paused" the planned build of two new CFCs in the northwest and southeast of England, reflecting "a more prudent and disciplined approach to capacity roll-out".