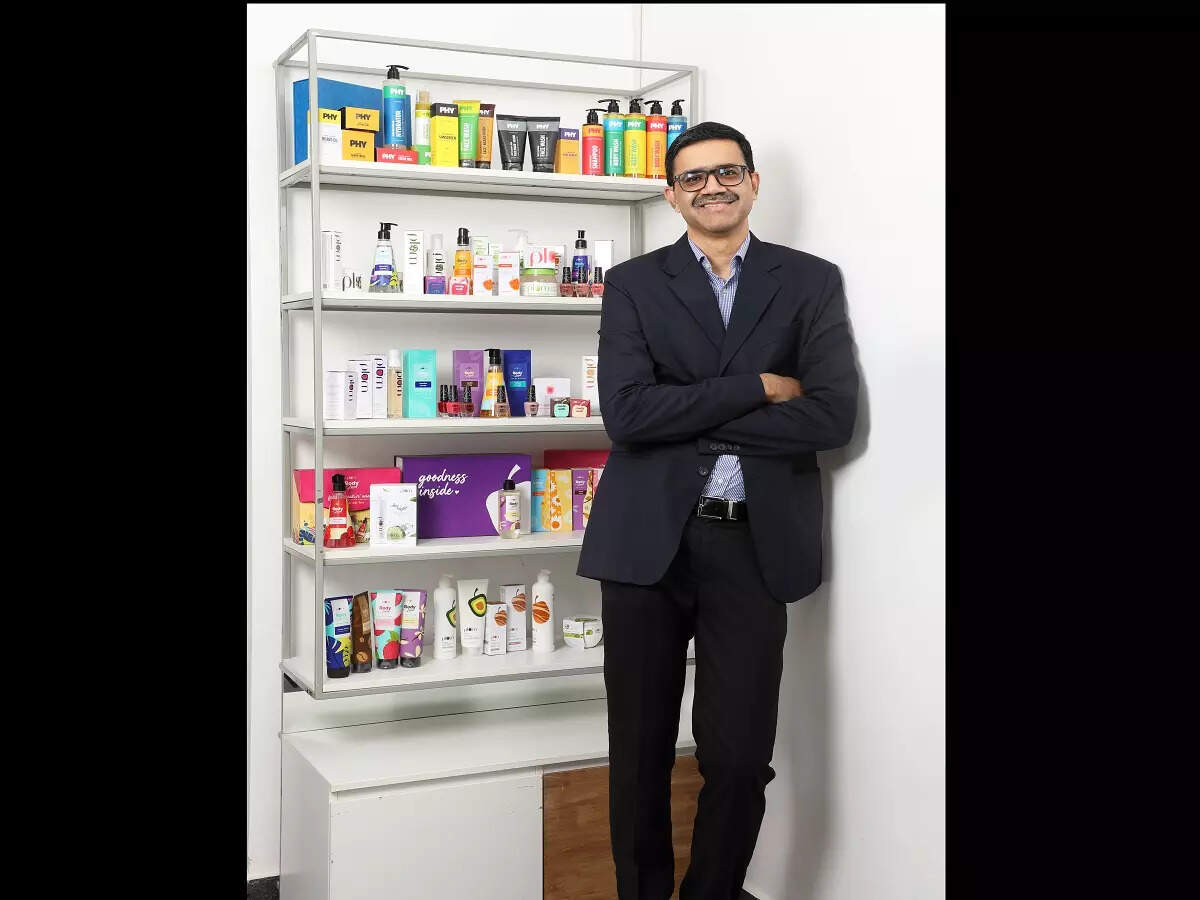 Mumbai: Direct-to-consumer (D2C) beauty brand Plum has raised $35 million (Rs 270 crore) in fresh capital led by A91 Partners at a time when the segment has seen increased traction from investors.
The funding round saw participation from existing backers Unilever Ventures and Faering Capital valuing the firm at $250 million (around Rs 1,900 crore), according to Shankar Prasad, founder and CEO of Pureplay Skin Sciences, the parent company of Plum.
All told, Plum has raised over $50 million (Rs 380 crore) in institutional capital. Founded in 2013, by Prasad, Plum has a portfolio of vegan, cruelty-free and toxin-free beauty products across skincare, haircare, personal care, and makeup.
With over 160 stock-keeping units, Plum does about 40% sales through offline channels and a quarter of sales on its own platform, and the rest from online marketplaces like Nykaa and Amazon India, Prasad said.
Its offline presence spans 250 towns and cities in India, through nearly 1,000 assisted outlets such as Shoppers Stop, and over 10,000 unassisted outlets (grocery stores, pharmacies). The startup will use the funding to grow its omni-channel presence and accelerate expansion in categories beyond skincare, and also add new geographies. It will also invest in marketing and technology.
Plum also has three exclusive outlets in Mumbai and Chennai and plans to scale it to 12-15 outlets in the next 2-3 months.
Prasad said that while brands start online first because it's more measurable and less capital intensive, they cannot ignore the bigger offline market.
"Despite the aggressive expansion we've seen over the last two years, online still accounts for around 10% of the overall beauty market in the country. Therefore as brands look to scale, you will definitely find them going into the larger 90% of the offline segment," he said while talking about how digital-first brands are increasingly opting for offline channels to scale.
The online beauty market, which has been traditionally dominated by large multinational companies, has exploded and startups like The Good Glamm Group, Sugar Cosmetics and Mamaearth have raised substantial funds in 2021. Others like Purplle raised $75 million in October last year.
India has seen over 500 D2C brands emerge between 2019-2021, according to data sourced from Tracxn, a market intelligence provider for private companies. D2C companies raised $493 million in 2021, more than twice the amount the segment raised over two preceding years, according to Tracxn.
What's added to the interest among investors is the blockbuster Nykaa IPO last year, when it debuted on the Indian bourses at $7.1 billion market cap.
"As the beauty category advances and consumer preferences evolve there is room and space for many more brands to have a shot as opposed to just large national brands. And that's exactly what you're seeing play out.." Prasad said.
Abhay Pandey, general partner, A91 Partners said in a prepared statement, " Plum's relentless focus on product and brand in a noisy space of new age consumer brands positions it uniquely to build an enduring business."