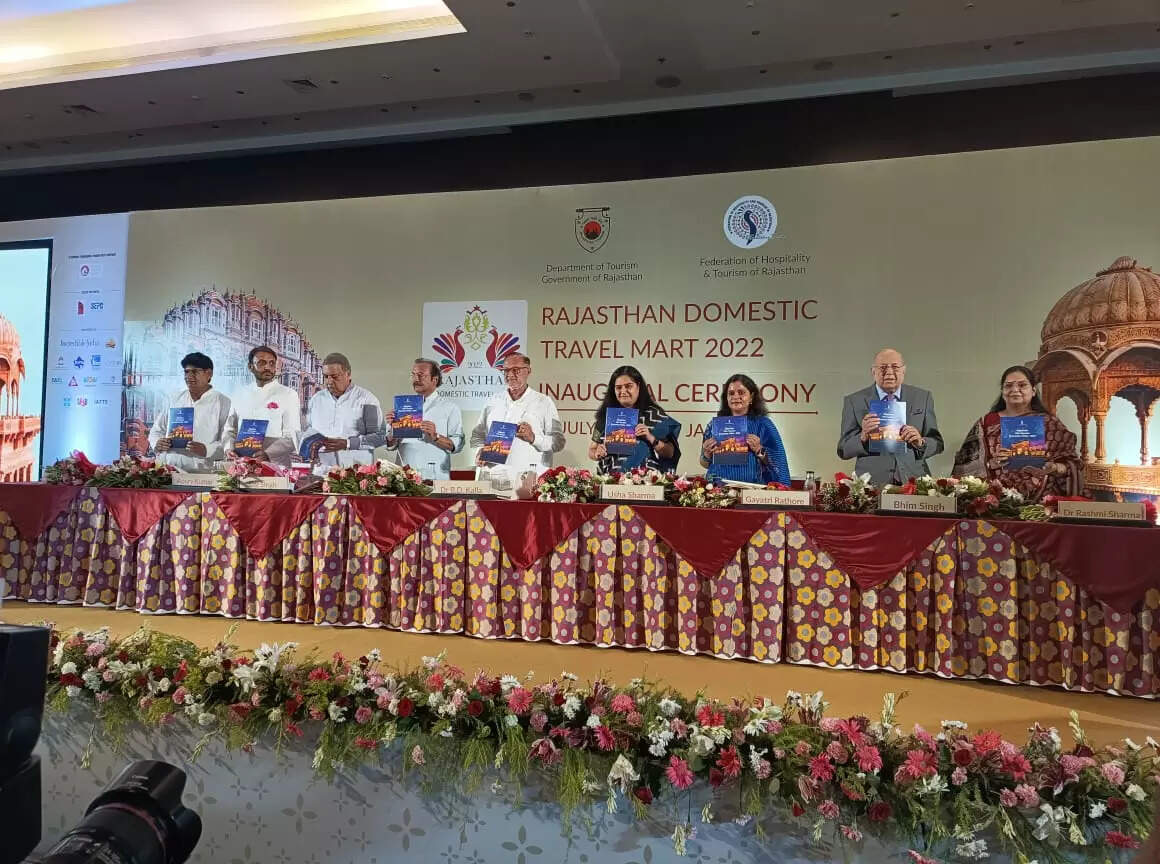 Rajasthan government has released its Film Tourism Policy 2022 which promises attractive incentives and subsidies for film productions in the state. The policy was unveiled by Rajasthan's Minister for Art, Culture and Education, BD Kalla along with top officials and tourism industry stakeholders at the inaugural ceremony of the Rajasthan Domestic Travel Mart 2022 which got underway in the state capital, Jaipur.
The new film tourism policy, the government claims, is one of the best in terms of incentives and other support assurances, to attract film producers from not only India and internationally, but also aims at boosting the local Rajasthani film industry, which as Gayatri Rathore, Principal Secretary – Tourism, Rajasthan has put it, is "moving into oblivion" slowly and steadily.
Speaking to ETTravelWorld, Rathore said that the policy has provisions to provide a subsidy up to INR 2 cr for projects qualifying the laid down criteria of the policy which includes a certain threshold of production cost, and uses a minimum of 15 per cent local supporting staff in the production activity, etc.
She also said that as per the policy, the government will also provide accommodation at a 50 per cent rate at Hotel corporation managed or the Rajasthan Tourism corporation operated hotels for the film units.
In order to make sure there is complete ease of getting the permissions and approvals, the tourism department has created a dedicated online system that will ensure necessary approvals from all the concerned departments are arranged within 15 days of placing the application. "There will not be any entry fee for areas under the forest department, monuments, and areas under the government control for film shooting," she said.
To encourage the local industry, she said that all those Rajasthani films which make it into the national award system under the regional category will be rewarded under the new policy.
Rathore said that the Film Tourism policy 2022 has been formulated after extensive consultations with the stakeholders and therefore is one of the best film tourism policies in the country.
Recognising the tourism industry was the worst impacted by the Covid-19 pandemic, the state has taken "inclusive, comprehensive and far-sighted" steps to revive the industry in the state, Rathore said. Film Tourism policy is one such step that she expects will go a long way in showcasing and promoting the state to the world in the coming years.
She said that the government has created a Tourism Development Fund of INR 1000 cr which is unprecedented and 60 per cent of the same will go into infrastructure creation and 40 per cent for branding and marketing of Rajasthan in the domestic and international market.