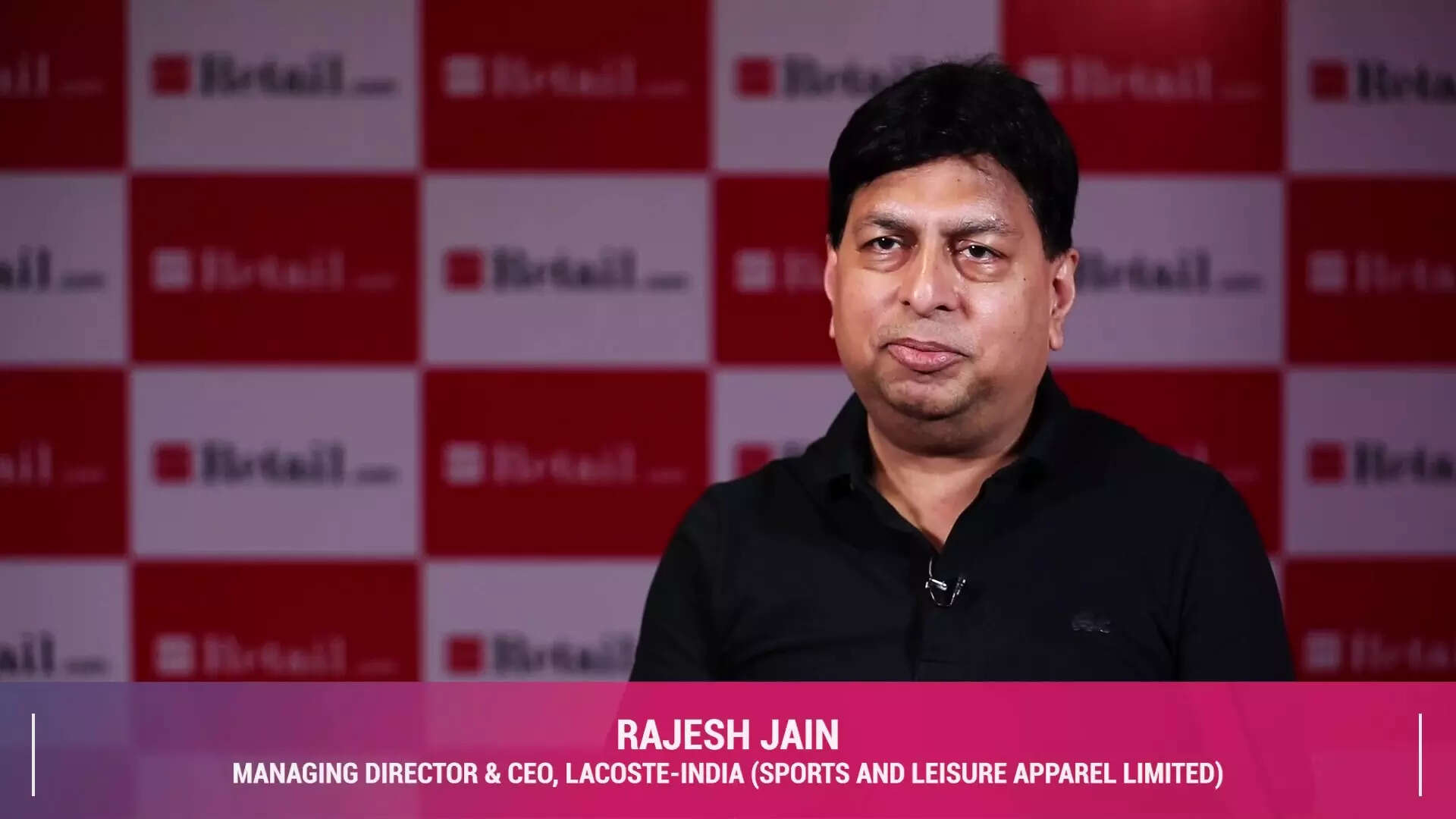 New Delhi: Lacoste, a French lifestyle brand looks for
growth
in
omnichannel
and also in online as well as offline
retail
, said
Rajesh Jain
, managing director and chief executive officer of
Lacoste India
during an interaction with media at
ETRetail Tech Summit
2022.
He explains that through a brand's omnichannel presence, a customer can walk to the store and get the product or can choose the required colour and size that is not at the store and get it delivered at his desired location. "So it's a great advantage that a lot of retailers are experiencing, we also have the same kind of thought process," he added.
Jain said that omnichannel does have its own challenges, but in some time, those challenges will also get ironed out.
Lacoste is upgrading its offline experience with bigger boutiques and also premiumising its products and the brand itself, Jain said. In case of online presence, he said that online is the future, so they plan to expand by partnering with some select third party marketplaces in this current year.
"Our aim is to expand our contribution of online sales in the next four to five years to a bigger chunk as compared to today," Jain said.
Talking about the customer behaviour change, he said it has changed over a period of last four to five years, it has got a big push during the pandemic. He added that with the increased life expectancy in the country, people after retirement also continue to work so that they are able to earn money to sustain their lifestyle. That means that they have more disposable income that they want to spend on brands or on the things that they enjoy. This has given a certain kind of customer base to the brand.
The second type of consumers, he talks about is millennials who are exposed to internet and research about the products and brands to make their online or offline buying decision accordingly.
After the pandemic, he said a lot of customers are coming back to the physical stores to get the complete experience of physical shopping.
"Both these things are giving great advantage to the brands and retailers. So we see growth in both these segments whether offline or online," Jain said.
The brand also has seen an uptick in the sales, i.e. sales are better than the pre-COVID levels. Jain believes that this growth is likely to continue at least for the next two to three years, because the consumption itself has gone up.
"Currently, we have realised that offline and online are two extremely important channels. They're not competing with each other, but they're complementing each other," he added.
Sharing his thoughts on impact of raw material shortage in the recent times, he said the raw material and transportation costs have really gone through the roof. And high logistics cost has been biting the margins. "Our margins have seriously declined," Jain said.
Being an optimistic retailer he believes that everything will come back to normal and the sales will go up. And the growth will come from the topline and costs will also come back to normal.