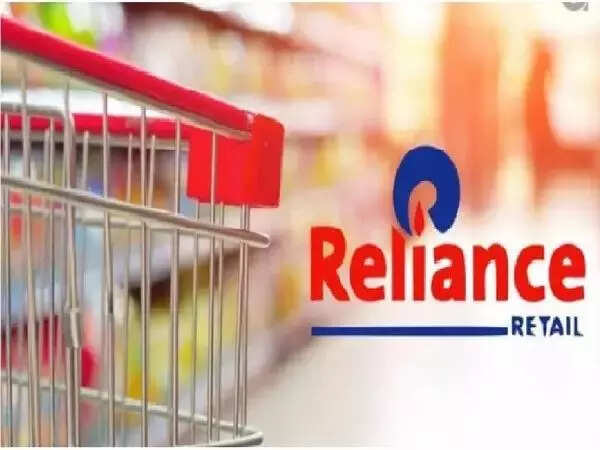 Reliance Retail Ventures Ltd. (RRVL) has signed a joint venture with Alia Bhatt's clothing brand of kids and maternity wear, Ed-a-Mamma for a 51% majority stake.
ET was the first to report on July 17 on the possible acquisition. Launched in 2020, Bhatt has extended the kids brand into teenage and maternity wear segments as well.
"With sustainability as its core proposition the brand has garnered acclaim for its meticulous attention to detail, using ethically sourced materials and eco-conscious production processes. This aligns seamlessly with Reliance Brands' vision of fostering a more responsible future for the fashion industry," said Isha Ambani, Director, Reliance Retail Ventures Ltd.
The partnership will see the brand grow into new areas like personal care and baby furniture. The brand also plans it come up with children's story books and an animated series.
As per media reports, Ed-a-Mamma is an over Rs 150 crore brand and is sold primarily through online shopping platforms. The move will help Reliance to have a strong portfolio in the kids wear segment where it currently operates mainly through value fashion retail chain, Trends and Mothercare whose rights it has acquired for India.
"We discussed what we are doing at Ed-a-Mamma and Isha there's scope to do so much more. She said Reliance can bring strengths in everything from supply chain to retail to marketing. With this joint venture, we look forward to taking Ed-a-Mamma to many more kids and parents," said Alia Bhatt.
Apart from e-commerce platforms like Myntra, Ajio, Firstcry, Amazon and Tata CliQ, the brand is also sold through its own webstore and retail chains like Lifestyle and Shoppers Stop.
The market for kids' apparel in India exceeds Rs 13,000 crore, of which around Rs 3,000 crore is constituted by branded kids' wear. The kids' wear market is growing at the rate of 10% per annum, which makes it one of the fastest growing apparel segments in the country.
Reliance Brands is Reliance Retail's venture which partners with independent fashion brands in segments like luxury, bridge-to-luxury, high-premium and high-street lifestyle such as Armani Exchange, Burberry, Bally, Canali, Diesel, Gas, Hugo Boss, Hamleys, Jimmy Choo, amongst others. The acquisition of Ed-a-Mamma will help it to further consolidate presence in the high-street kidswear segment.