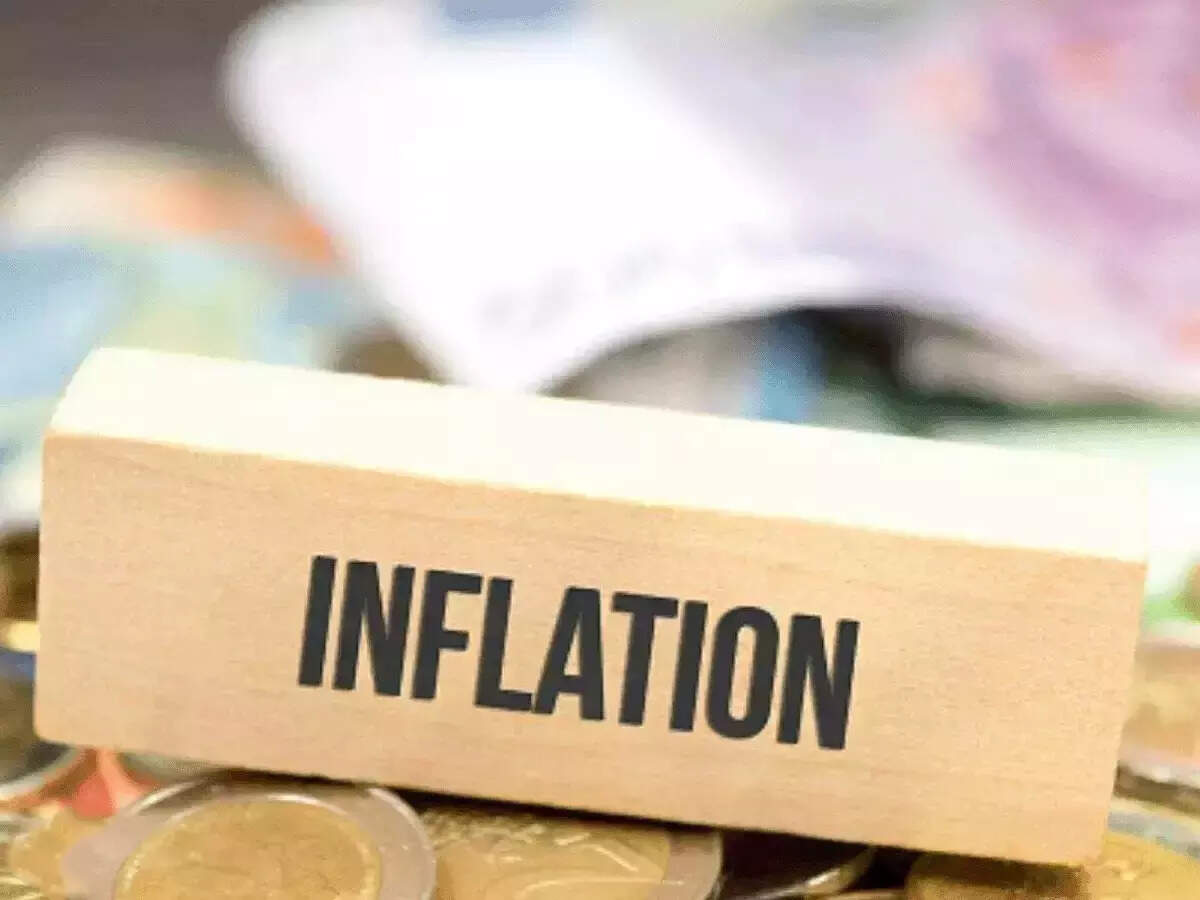 NEW DELHI: The cost of a household thali declined marginally in August month-on-month, led by a high base, but remained elevated year-on-year for the second time this fiscal due to high tomato prices, according to an analysis by ratings agency Crisil.
The agency's Roti Rice rate – a key gauge for measuring food price pressures – showed that the cost of a vegetarian thali rose 24% and a non-vegetarian thali 13% year-on-year during the month. "Of the 24% rise in the vegetarian thali cost, 21% can be attributed solely to the price of tomato, which rose 176% on-year to Rs 102 per kg in the month compared with Rs 37 per kg a year ago," according to the agency.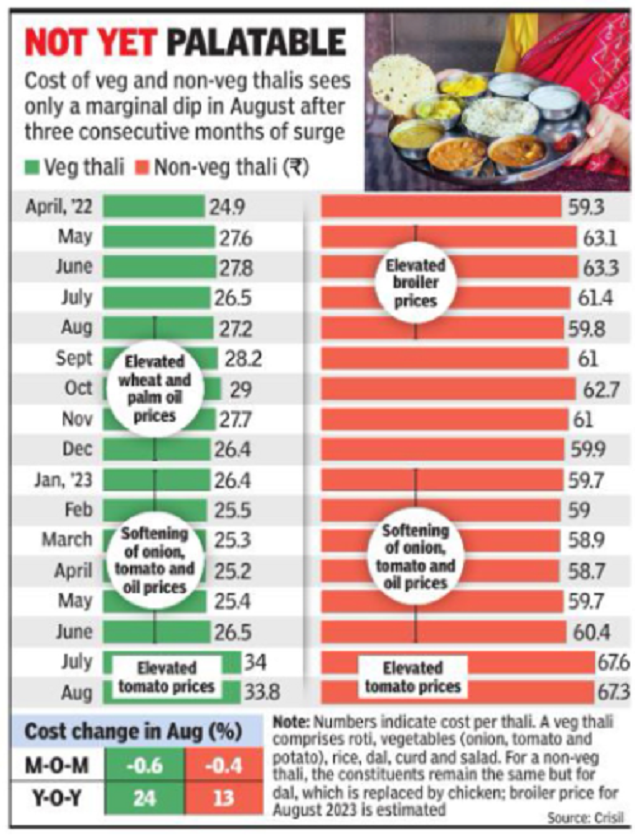 It said the prices of onions rose 8%, chillies 20% and cumin 158% on-year, accounting for ~1% increase in the cost of a vegetarian thali. A veg thali comprises roti, vegetables (onion, tomato and potato), rice, dal, curd, and salad. For a non-vegetarian thali, the dishes remain the same except for dal, which is replaced by chicken. Broiler price for August 2023 is estimated.
The analysis showed that for a non-vegetarian thali, the cost increase was slower as the price of broilers – which form more than 50% of the cost – is estimated to have risen a moderate 1-3% on-year.
It said that a 17% year-on-year decline in the price of vegetable oil and 14% in potatoes cushioned the cost of both the thalis to some extent.
The costs could see some pullback in September as tomato retail prices have halved month-on-month to Rs 51 per kg while the cost of a 14.2 kg cooking gas cylinder, which cost Rs 1,103 in August, has been reduced to Rs 903 in September. "This will also come as a relief for consumers," according to the agency.
Stubborn price pressures have kept retail prices high. Latest data for July showed retail inflation, as measured by the consumer price index, rose 7.4% from 4.9% in June, largely driven by high vegetable and cereal prices, triggering worries over the price situation.
Frequent incidences of recurring food price shocks pose a risk to anchoring of inflation expectations, which has been underway since September 2022 and the central bank will remain watchful of this also, RBI governor Shaktikanta Das said on Tuesday.