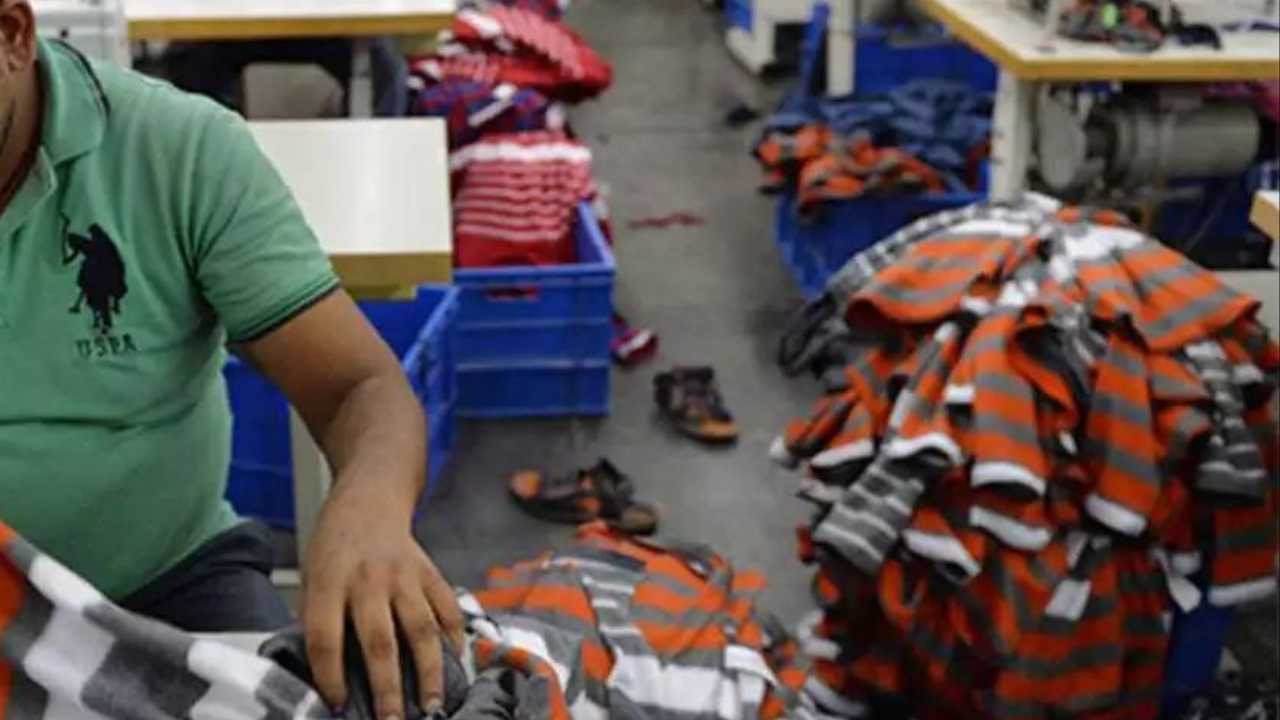 Coimbatore: With India's merchandise exports in October dwindling to $29.78 billion compared to $35.73 billion in the same month last year, the garment industry in Tirupur is staring at an uncertain future.
Due to the Ukraine-Russia crisis and the global recession, garment units in the dollar city are on the brink of collapse. Business is yet to get to pre-Covid levels. To keep business afloat, some units have started taking measures like reducing the number of working days and shifts.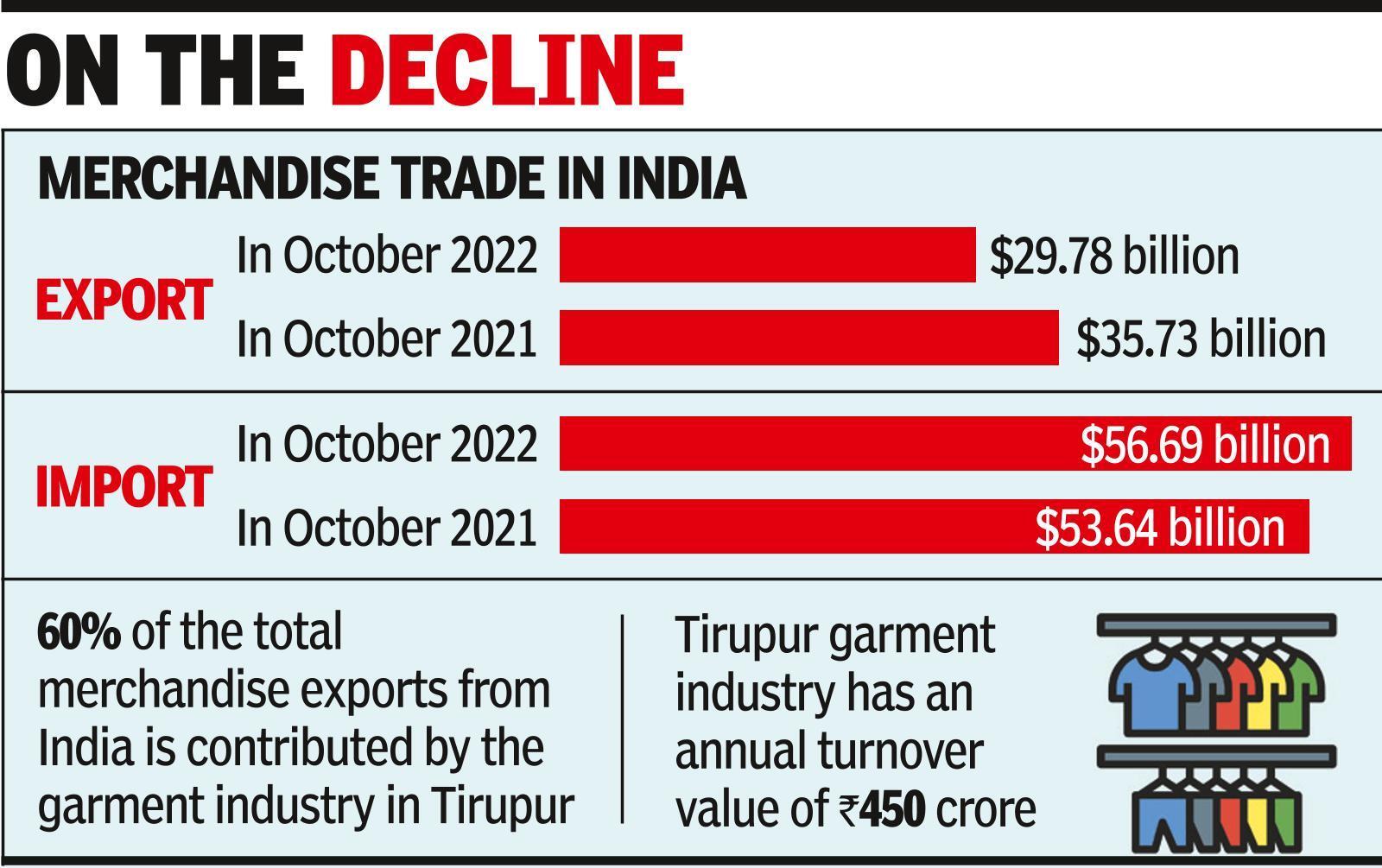 Raja M Shanmugham, former president of Tiruppur Exporters Association (TEA), said the period used to be the peak season with bulk orders. "Month-on-month, we are getting fewer turnover compared to the previous year. The Ukraine-Russia crisis has generated fear in the minds of the Europeans. The intense winter is making them feel worse because of the multifold rise in gas prices. This has altered the priority and the demand for garments has gone down badly."
The Union government should come forward to support micro and small establishments by announcing an additional 20% on the emergency credit line guarantee scheme to help them tide over the crisis, Shanmugham said. "Being a labour-intensive industry, handholding MSMEs is the need of the hour," he said. "The number of working days and shifts have been reduced to operate businesses with the available orders."
The data released by the ministry of commerce on Tuesday said India's exports entered negative territory after a gap of two years, thereby declining sharply by 16.65% to $29.78 billion in October, mainly due to declining global demand.
President of Tirupur Exporters and Manufacturers Association (Teama) M P Muthurathinam spoke about the factors that are taking a toll on the garment industry. "Purchasing power has come down in recent times. People tend to buy new clothes only when they are economically sound. Meanwhile, they are buying less garments due to price hikes."
Muthurathinam also blamed the intrusion of garment products from Bangladesh. "With the fluctuating cotton prices, the Indian market is starting to import garments made of polyester and rayon from Bangladesh, because of the low cost," he said, and urged the Union government to levy import duty on Bangladesh garments. "There should be a price cap on cotton yarn to control price fluctuations."
Responding to trade data, Federation of Indian Export Organisation (Fieo) president A Sakthivel said the slowdown in exports is a reflection of the toughening global trade conditions. "In the current situation, the focus should be on providing liquidity at a competitive cost to the export sector. Therefore, RBI may consider opening export credit refinance facility to banks, so as to encourage them to lend to the export sector with refinancing from RBI at the repo rate," he said.