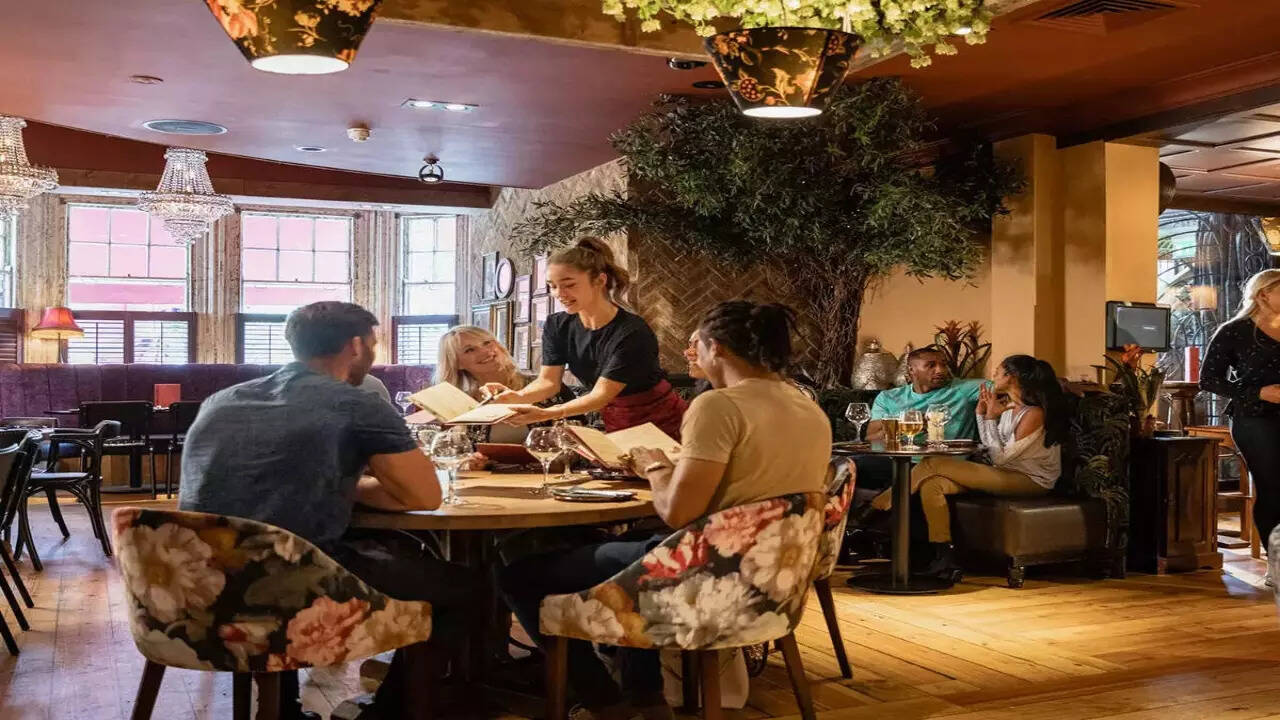 BENGALURU : While the debate over the legality of
service charge
continues to heat up with the Centre mulling ending the practice, restaurateurs and hoteliers in the city, still recovering from Covid-induced losses, are unsure about the future course.
After almost two years of limited and controlled operations, restaurateurs say they are perplexed at the timing of the discussion. Many say service charge must not be revoked since hospitality employees have endured low wages throughout the pandemic and must be given a chance to recuperate.
Arguing that there is nothing illegal in charging such a fee, most eateries in Bengaluru, while waiting for the Centre to decide, are revisiting their budgets so as to be prepared. They are also building consensus and arguments to counter the move.
As per Bruhat Bangalore Hotels Association (BBHA) estimates, there are 24,500 restaurants in Bengaluru and only 10-15% of them charge a service fee. "It is mostly star hotels and fine dining restaurants that have the culture of charging a fee for service. Since a food bill for two at such places can be anywhere near Rs 3,000 to Rs 4,000, customers do not mind paying an additional 10%," BBHA president PC Rao said.
Some hotel owners argued that even if revocation of service charge doesn't affect their bottomline, it is poised to jeopardise the earnings of their staff. "From valets to housekeeping staff and waiters, everyone gets a share from the pool of service charge. Service charge benefits them and no one else," said Rajesh Rajaram, owner of Ebony restaurant at MG Road.

'Many other industries have convenience fee'
The BBHA, however, said they are against the practice of service charge. Rao wondered why restaurants charging such a fee couldn't simply increase the prices of their products, instead of applying an additional
cost to the bill. "Is it impossible to make products costlier and channel the money for the intended purpose? At the same time, one must ask why only restaurants are being pulled up for this when other industries too have delivery, convenience and other fees," said Rao.
Mukesh Tolani, the Bengaluru chapter head of National Restaurants Association of India, added that only a few customers ask for the removal of service charge from their bill and the propensity of people to do so increases every time the t opic is in the news.
Sanee Awsarmmel, chairperson, National Union of Hospitality Industry of India, maintained that any kind of bonus, benefit, or even salary offered in the hospitality sector is not up to the mark for lower-rank employees and more study needs to be done to see if service charge is actually helping staffers in such positions.