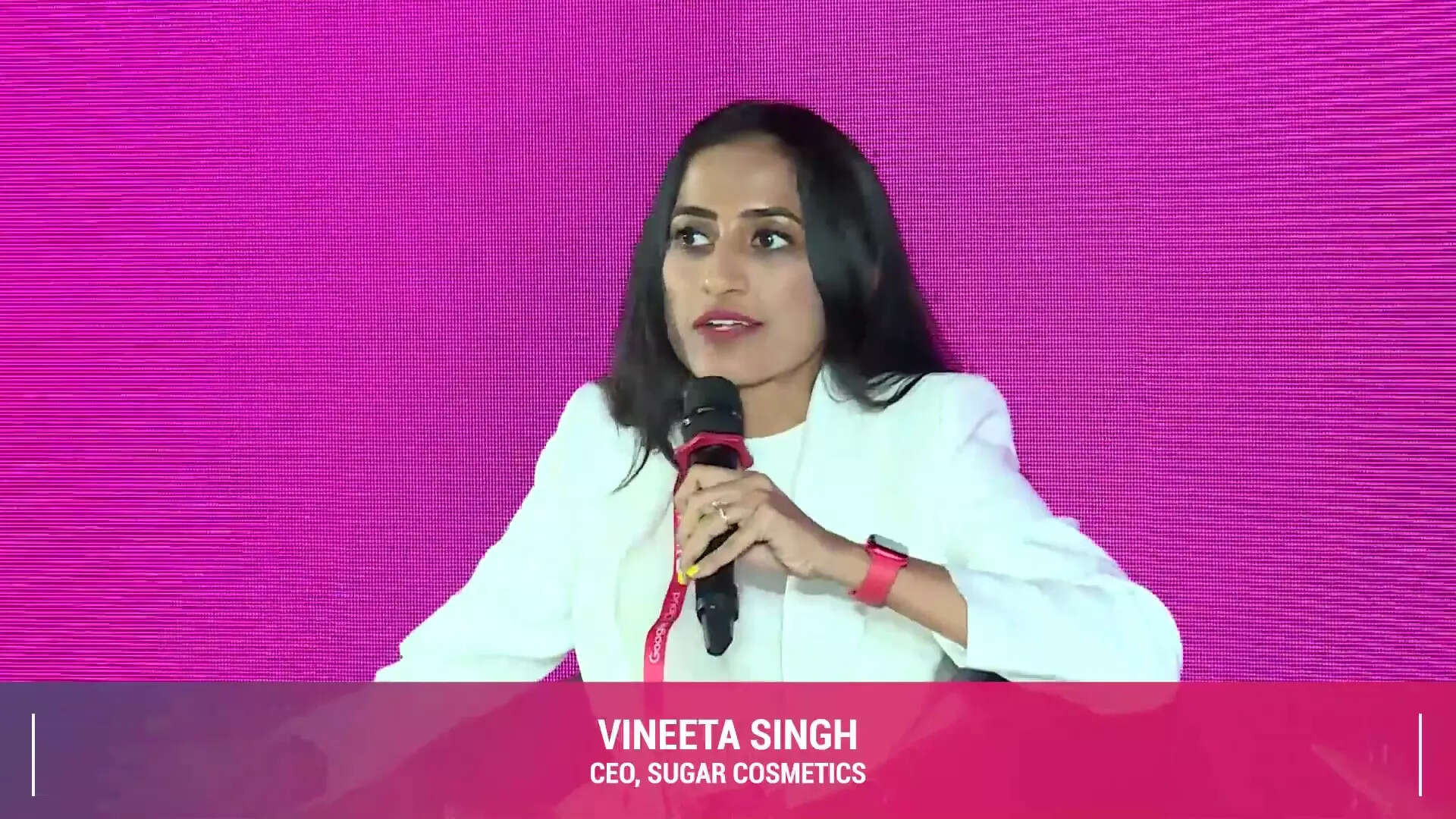 New Delhi: Direct-to-consumer (D2C) beauty brand
Sugar Cosmetics
aims to achieve Rs 500 crore
revenue
this year and plans for a listing on the bourses in the next few years, co-founder and CEO
Vineeta Singh
said.
Speaking in a Fireside Chat at the ETRetailTech Summit in Mumbai, Singh shared a perspective on the growing cosmetics market and her journey with the brand.
"In terms of market share, we are the third largest makeup brand. We managed to get here because of our obsession with the young woman," she said, adding that the firm identified an important trend among younger women which was different from the previous generation – only 1 per cent trust ads and 33 per cent trust a blogger's review.
Singh said consumption of products has been driven by younger women who participate in the workforce and online education plays its role. "We have 300 million impressions, 4 billion views on our content in a month, which is 10 times larger than the next brand. So, it helps 90 per cent of our consumers discover us digitally, but only half of them are actually shopping us online."
She said beauty as a category receives very high engagement on YouTube across languages and social media and e-commerce explosion has helped the company grow.

Online vs Offline
Singh believes offline channels help in building trust. "The moment we went offline, our online sales grew," she said, adding that there should be price parity and heavy online discounts should not be given, till the online market grows and the product is made available offline.
Speaking about offline that is still 85 per cent of the overall market, she said, "I love offline, because the CAC (Customer Acquisition Cost) is really zero. Once you set up the store and break even, it is infinite leverage because every single time the consumer comes in, you're not really spending any CAC."
Winning the Consumers Trust
Singh says winning the consumers trust is not easy as only a few millennials trust celebrity advertisements and the trust has shifted to the influencers. Nano or micro influencers have almost 4-5 per cent engagement, whereas celebrities and mega influencers have less than 2 percent. So, their team works to find the right influencer with a certain level of engagement and authenticity. She also said that right content helps the firm in brand building.
Growth Plans
On the brand's continued growth during COVID, she said they kept taking shelf space and the other brands were vacating shelf space at that time. She said, "It was still hard because overall the category didn't have buoyancy. Our aim is to get to a Rs 500 crore net revenue level this year. And we want to keep growing because in the next 2-3 years, we want to list the company."