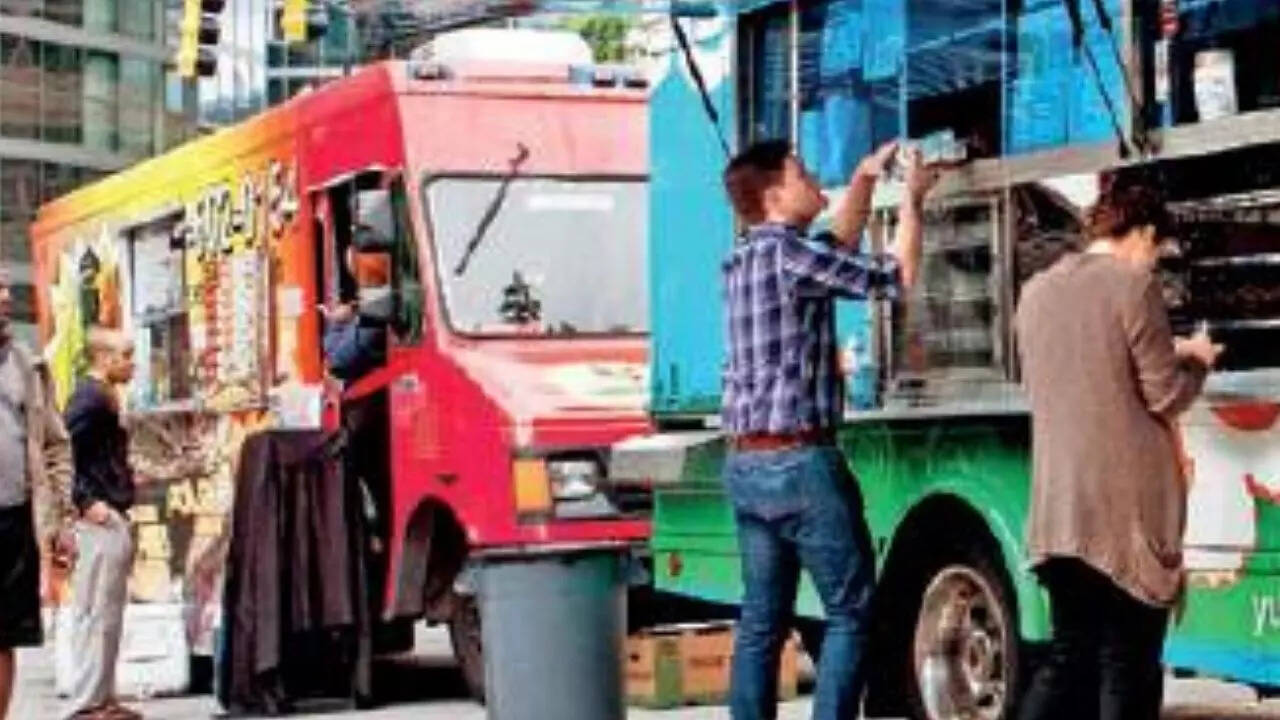 NEW DELHI: The Delhi government is likely to launch its ambitious food truck policy, which seeks to not only boost the city's nightlife but also create job opportunities, in July.
Officials said the tourism department and Delhi Tourism and Transportation Development Corporation (DTTDC), a government undertaking, had already carried out joint surveys of about 30 possible locations, which could be beautified and branded as food truck zones, and would soon shortlist them further. In the first phase, one food truck zone is likely to be launched in each of the 11 districts.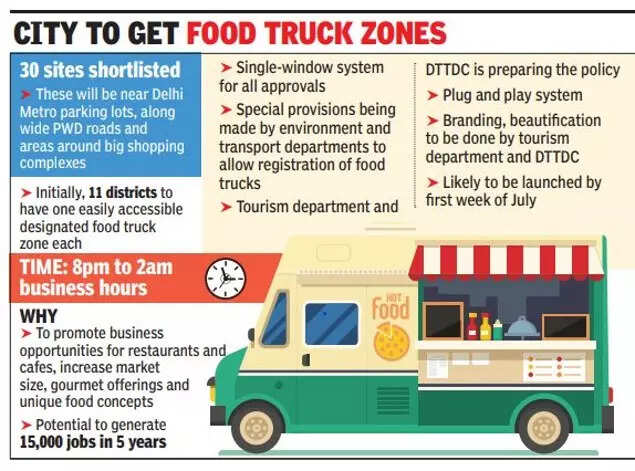 "We are looking at locations that are centrally located, easily accessible for people and have a decent space where a few trucks can park, do business in the evening and leave early morning after clearing all litter," said a senior official. "Our joint teams have already shortlisted 30 such locations across the city such as Delhi Metro's parking lots, shopping complexes and business arcades."
The food truck policy was announced in the Rozgar budget by finance minister Manish Sisodia in March. The idea, said officials, is to boost the city's nightlife outside the five-star hotels as these trucks will remain operational from 8pm to 2am, promote business opportunities for restaurants and cafes, increase market size, and promote gourmet offerings and unique food concepts. The government has estimated that at least 15,000 jobs could be created through these hubs.
Officials said DTTDC had been asked to prepare a detailed policy and seek the cabinet's nod before implementing it. The joint teams of DTTDC and land-owning agencies inspected the possible locations in May and a preliminary report has already been submitted to the government.
Food truck hubs are likely to be set up on land under the jurisdiction of various Delhi government departments, which restricts the choice, said sources. The Delhi government may not consider the land belonging to Delhi Development Authority and New Delhi Municipal Council, which are under the administrative control of the Centre, they added.
"Unlike Mumbai, which is a 24-hour city and there are places where people can gather even after midnight, Delhi does not have that kind of concept. Also, the areas identified for the food truck hubs must be surrounded with habitat to ensure people can visit without any inconvenience," said an official.
The fire department, sources said, has already clarified that its no-objection certificate won't be required if the area taken by each truck is less than 90 square metre.
In a meeting of stakeholders in May, Sisodia had emphasised that food truck zones would play the role of a catalyst in providing a vibrant nightlife experience to Delhiites, on the lines of countries like the US and Canada. Though the food truck business is not new in India, it has never been conceptualised as a multi-cuisine hub anywhere and no state has ever made a policy to streamline it.