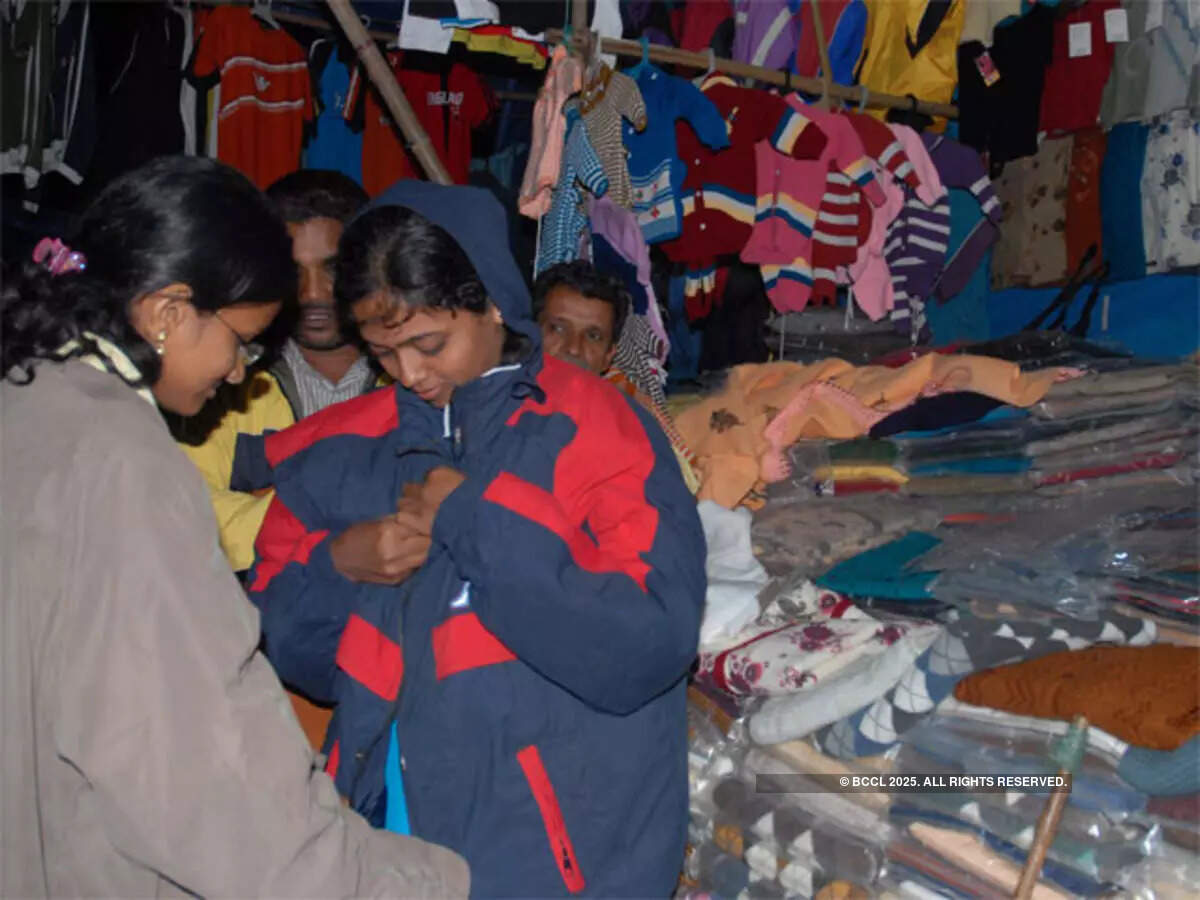 Intense cold conditions prevailing in the northern region have brought cheers to the faces of Ludhiana-based hosiery goods manufacturers who were otherwise looking at a slack season. Industry representatives say they are hopeful of clearance of winter wear stocks in the wake of biting cold conditions in several northern states.
The demand for winter wears has started perking up with retailers seeing customers buying jackets, sweaters, pullovers, inners etc.
Biting cold weather conditions have been prevailing in the region for the past many days with minimum temperature ranging between 2 and 7 degrees at several places in Punjab and Haryana.
"With the cold weather conditions in the region, customers have started showing up at retail counters to buy winter wear. The demand will further pick up in coming days," says Ludhiana-based Duke Fashions chairman Komal Kumar Jain.
According to hosiery industry representatives, the demand for hosiery goods is being seen in Punjab, Haryana, Himachal Pradesh and Delhi.
"May be in the coming days, things may improve further," says another manufacturer.
"With this demand, the existing stock of goods lying with many manufacturers may get cleared," says the Ludhiana-based manufacturer.
However, hosiery manufacturers say the demand from other key markets like Bihar and Madhya Pradesh, has still not picked up because of the delayed winter.
They expect retail markets in other states to also see demand picking up for winter wear in the coming days.
"Though the overall hosiery season remained slack, the current chill in the weather will help manufacturers to clear their winter wear stocks," says Navin Sood, Ludhiana-based hosiery goods manufacturer.
"It will become clear in the first week of January how much the current cold weather conditions had an impact on the demand for hosiery goods," says Sood.
Ludhiana's hosiery cluster is famous for winter garments like jackets, sweaters, thermals, cardigans, pullovers, inners, shawls etc.
But because of the delayed winter, the hosiery sector saw lower offtake of garments in the current season and did not get repeat orders for winter wear.
The industry had even started offering discounts in early December to rev up sales. Otherwise discounts are offered in the last week of December or the first week of January.
October, November and December are considered the key months for Ludhiana's hosiery sector which is one of the oldest clusters in the country.