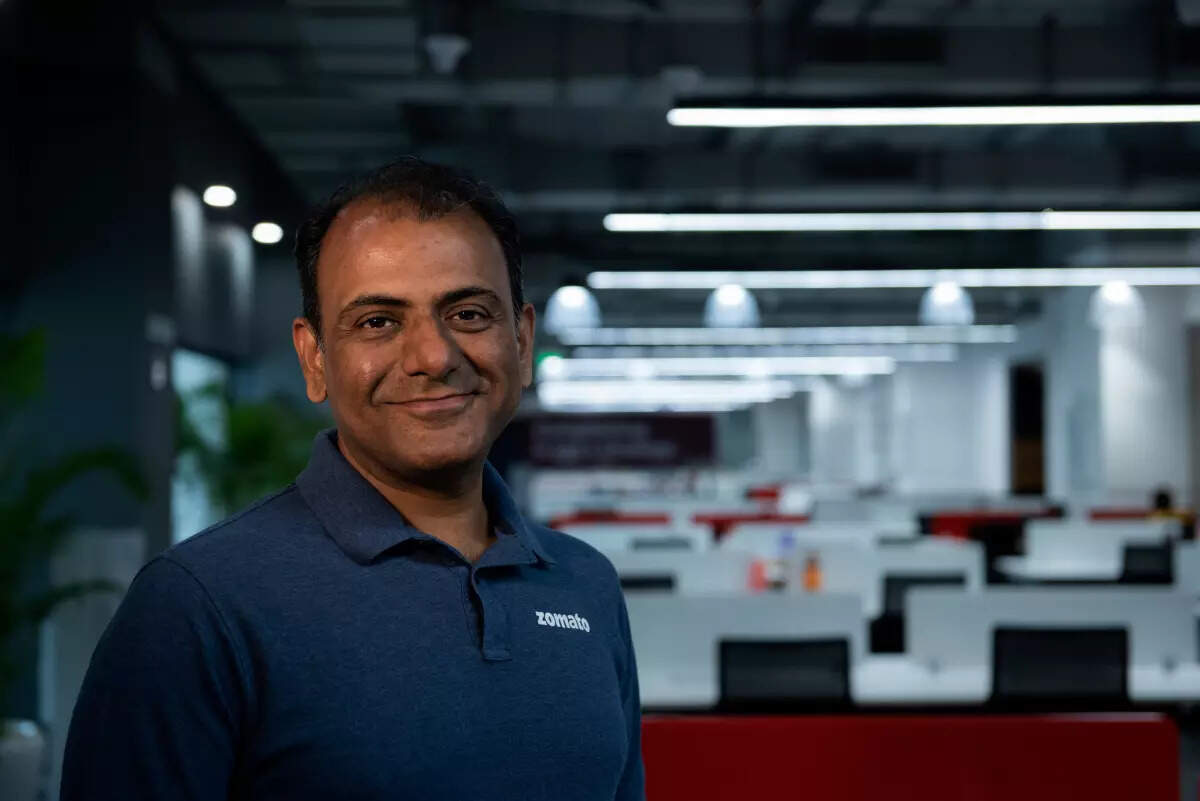 The underlying opportunity for digital businesses is to disrupt and invent ways of going to the market and solving customer problems, Zomato cofounder Mohit Gupta told Ratna Bhushan during an exclusive fireside chat at the recent ET Retail Ecommerce and Digital Natives Summit. Edited Excerpts.
Zomato has transitioned from a restaurant search and food-delivery platform to multiple facets in recent months. How does one build a sustainable and lean tech company amid a series of challenges such as the pandemic, inflation and workforce-related issues?
There are two aspects of building a sustainable business – search and delivery – and a more wholesome quick commerce platform – that's one dimension. The other is all the other ups and downs in the macro economic system. All of it comes down to the thinking agility, the learning agility. That's super, super important to have; always keep your ears to the ground.
The latest quarterly earnings have been a milestone.. you've broken even on food delivery, and given guidance on profitability.. is it sustainable in the mid to long term?
I think it is very, very sustainable. We've demonstrated consistently that this is not a flash in the pan.. of course we work in a very dynamic and competitive environment and there could be times where that has an impact on temporal profitability… but I think in the long term, this business is going to be healthily profitable.
Zomato had a stellar listing, its market capitalisation crossed one lakh crore, and the listing cheered up the street. But soon after, the narrative changed to jittery investors as markets globally turned volatile. What is your message to investors?
My message to investors is, today Indian investors – both institutional and retail, understand digital businesses much better. Having said that, one of the ways investors look at businesses is that expectations from a young, listed business are very similar to that of an FMCG company, for example. Whereas the underlying opportunity for digital businesses is to disrupt and invent new ways of going to market, new ways of solving customer problems, and I think investors need to look at that as well.
Zomato has done multiple experiments and diversifications… You've been quick to sort of course correct what worked and what didn't. How crucial is speed and agility for e-commerce?
It is mediocrity and greatness important.. you're trying to pave new paths; it's not that you just have to execute and build. And in that process, there are going to be learning and mistakes. More importantly, macros change, consumer habits change. Therefore, both internally and externally, you've got to keep your ears to the ground.
Do you see a quick resolution on the long-standing issues between aggregators and restaurant partners? What are the next steps on this. The CCI is still looking into the matter…
We understand and appreciate that restaurant partners are the largest and most important part of our food delivery ecosystem .. we want to work very closely with them; we do have regular engagement with them, with the NRAI and FHRAI. There are a bunch of areas we are making progress on… on some of the larger sticky points, it may take a little more time. When a matter is sub-judice, that also has an impact on how fast we can move. I am very optimistic that we will continue to deepen our relationships with restaurant partners. It's a symbiotic relationship. We need the restaurant partners to build the food industry, and similarly, we bring in a very very interesting combination of technology, operational expertise and consumer insights which I think is very valuable to make progress for the food industry.
What's your take on quick commerce – how long would it take for standalone quick commerce companies to start making money?
There are two aspects to quick commerce – one that there are real unit economic challenges to quick commerce. Having said that, there is lot of hope when you look at customer cohorts and the way you're solving problems. The loyalty and usage frequency of consumers is so high, you realise there is a lot of real value you are creating. On the P&L, there is a lot of progress that we are making, I do see quick commerce businesses breaking even soon.
What is the update on Zomato Instant, and what have your learnings been from the pilot?
Zomato Instant is a very real use case.. we understand our responsibility towards sustainability, safety, making sure the food quality is great, making sure we also have a line of sight to profitability as we start scaling this. Which is why we are taking time in our pilot. The pilot has now scaled from two locations to six locations. We are going to make sure we do a great job of understanding the business model really well and then scale up. Beyond Delhi-NCR, a couple of locations are coming up in Bengaluru shortly.